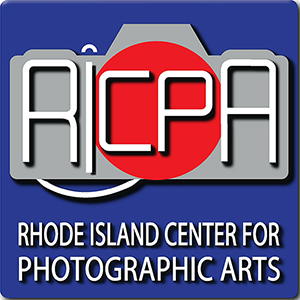 Photography without a Lens
Rhode Island Center for Photographic Arts
118 North Main St.
2nd Floor
Providence, RI 02903
Contact Email:
gallery@riphotocenter.org
Call Type:
Photography
Eligibility:
International
State:
Rhode Island
Entry Deadline:
6/1/20
Application Closed
REQUIREMENTS:
Media
Images - Minimum: 3, Maximum: 10
Total Media - Minimum: 3, Maximum: 10
Entry Fee (Photography without a Lens Entry): $45.00

Media Fee (per sample over minimum):$10.00

Photography Without a Lens: An Exploration of Alternate Processes
Ann Jastrab, Juror
Rhode Island Center for Photographic Arts is looking for work that explores alternate photographic capture and imaging processes. The call is open to all forms of alternate ways of capturing a photographic image, Pinhole, Scanner, Toy Camera and all forms of alternate imaging techniques and Contact Printing based processes. The Call will be juried by Ann Jastrab, Executive Director of the Center for Photographic Art in Carmel, CA. Ann previously served as Gallery Director at the Rayko Photo Center in San Francisco.
The Rhode Island Center for Photographic Arts, 118 N. Main St. Providence, RI
IMPORTANT TIMELINE DATES
Exhibition: Thursday, June 18th, thru Friday, July 10th, 2020
Registration Deadline: June 1st
Delivery of Accepted Work: TBD - Work will be presented online while we look for a safe date in 2021
Reception and Awards: June 18th 2020 5:00 - 9:00 p.m.
Juror: Ann Jastrab, Ann is Executive Director of the Center for Photographic Art in Carmel, CA. Ann previously served as Gallery Director at the Rayko Photo Center in San Francisco. A curator and active educator, she has reviewed portfolios at the Seoul International Photography Festival in Korea, FotoFest, Photolucida, GuatePhoto, Review Santa Fe, Review LA, PhotoAlliance (Our World), SPE, Medium, Palm Springs Photo Festival, Filter, Lishui International Photography Festival in China, and Click646 as well as being a juror for Critical Mass. Ann is also a fine art photographer who still carries around a wooden view camera.
Ann holds an MFA in photography at the Savannah College of Art and Design in 1995. After graduation, she joined the resident faculty at the Maine Photographic Workshops and taught there for nearly a decade in both their year-round program and their intensive summer workshops. After living and working in Sweden, India, Australia and a number of places in between including Manhattan, Ann eventually moved to Los Angeles where she printed for the Motion Picture Academy
The RI Center for Photographic Arts, RICPA 118 N. Main St. Providence, RI 02903
Located in the heart of Providence, RICPA was founded to inspire creative development and provide opportunities to engage with the community through exhibitions, education, publication and mutual support.
RICPA exists to create a diverse and supportive community for individuals interested in learning or working in the Photographic Arts. We strive to provide an environment conducive to the free exchange of ideas in an open and cooperative space. Members should share a passion for creating, appreciating, or learning about all forms of photo-based media. We work to provide a platform for artistic expression, that fosters dialogue and drives innovation in the photographic arts.
The Gallery at the Rhode Island Center for Photographic Arts is a member of Gallery Night Providence https://www.gallerynight.org/
Awards:
First Place: $250
Second Place: $150
Third Place: $100
Eligibility: Artists of all levels who are at least 18 years or older are invited to enter.
Artwork: Open to all forms of photographic image-making in any alternate process or technology, current or historical. Work must be your original creation. All work must be exhibition ready, no saw-tooth hangers please. Work that does not follow the guidelines, or is deemed not to be a faithful representation of the image submitted, will not be exhibited.
Entry Fee: Artists may submit up to 10 photographs. The entry fee is $45 for the first three images and $10 for each subsequent image. Current RICPA Members receive a 20% discount on the entry fee. The discount code is posted in the Call Listing on our website at https://www.riphotocenter.org. You must be login to our website for the code to be visible. All CAFE fees are non-refundable and must be paid by credit/debit card. Payment of those fees indicates the acknowledgement of the terms and conditions of the exhibition. Juror's decisions are final.
Want to become a RICPA Member? Membership brings many benefits and discounts, for more information and to find the membership level that fits you, visit our website at https://www.riphotocenter.org/membership-info/ You may become a member at entry, member benefits begin immediately and run 365 days from your start date.
Size Limit: Maximum size 48" including the frame. Artists may have multiple pieces (diptych, triptych etc.) to make up one work within the 48" max size.
In-Person Delivery of Accepted Work: In-person deliveries will be accepted June 6th, noon till 5:30pm or by appointment. The RICPA Gallery is located on the 2nd Floor at 118 North Main Street Providence, RI
Shipment of Accepted Work: Shipped deliveries should be scheduled to arrive by June 15th. Shipped work must be accompanied by a prepaid, return label. Please make sure that you label your work on the back with your name or name on the shipping label if different.
Print Service: Save on shipping fees and take advantage of our professional print service complete with frame rental for the duration of the exhibition. Email gallery@riphotocenter.org for more information, available for accepted entries starting at for $40 prints framed up to 16" x 20"
Return of Work: For artists who delivered their art in-person pickup will be on July 11th Shipped art will be returned in the packaging in which it was sent using the provided prepaid return shipping label. The artist is solely responsible for any charges that may arise from inadequate packaging, or redirected shipments.
Sales & Commissions: The Rhode Island Center for Photographic Arts retains a 40% commission on works sold, 20% for current members.
Liability - Legal Agreement & Participant's Waiver: Submission of work automatically waives any claim for damage or loss against RI Center for Photographic Arts, including the officers, members, and employees. RICPA will exercise all reasonable care in handling entries, but will not assume any liability for loss or damage while in RICPA's possession or in transit. Work should be independently insured by the artist.
Usage Rights: The artist retains all copyright to the images submitted. By submitting images you are giving RICPA the right to use the images for the purpose of marketing the exhibition and for reproduction online. Artists grant the use of their image(s) as stated without further contact or compensation from RICPA. Artist's recognition is provided with any use. Submitting artists will be added to RICPA's email subscriber list. They may opt out using a link on each email at any time. RICPA reserves the right to adjust any deadline(s) as the result of causes beyond its immediate control. Payment of the submission fee indicates acknowledgement of all terms and conditions.
Questions: Contact gallery@riphotocenter.org To learn about other RICPA exhibits and programs, visit https://www.riphotocenter.org/.
Print this Page
View Legal Agreement