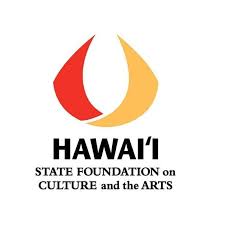 APP Hawaii Call for Entry - COVID-19
State Foundation on Culture and the Arts
250 South Hotel Street, 2nd floor
Honolulu, HI 96813
Contact Email:
karen.a.ewald@hawaii.gov
Call Type:
Public Art
Eligibility:
Local
State:
Hawaii
Entry Deadline:
12/31/20
Application Closed
REQUIREMENTS:
Media
Images - Minimum: 1, Maximum: 6
Total Media - Minimum: 1, Maximum: 6
APPLICATION DEADLINE: December 31, 2020 *CaFE closes the application at midnight (11:59 PM) Mountain Time. Tech support is available by email only at cafehelp@westaf.org.
Purpose/Goals: In accordance with Hawaii Revised Statute 103-8.5, the State Foundation on Culture and the Arts, Art in Public Places Program is requesting submissions from artists for artwork created in response to, or inspired from the COVID-19 pandemic and its impact on life in Hawaii.
Goal is to support artists financially and promote the valuable role artists play in this time of global crisis, particularly within the state of Hawaii and our community, and to document artists' response to the pandemic and economic and civil unrest. Artists play a unique role in telling the story of place and experience providing the viewer insight and hope. SFCA will consider works that are relevant to this crisis and the expectation is that artists are creating work based on their experiences through this time.
In this solicitation, we intend to establish a qualified pool of professional artists work for consideration.
Works of art considered will be acquired for the Art in Public Places Collection and displayed in public sites throughout the State of Hawaii, including the Hawaii State Art Museum.
Eligibility: Applications will be accepted online only through CaFÉ at: www.callforentry.org. This call for artwork is open to Hawaii residents only.
Submission: Interested artists should submit the following: a. Resume b. Artist's written statement of work of art created, and five (5) images of completed work.
Selection Criteria:
I. Quality
a. Is the work's aesthetic worth high enough to warrant acquisition?
b. Has sufficient attention to craftsmanship been given?
c. Is the work an original and outstanding example of its chosen medium?
d. How does the work compare to other works of art by the same artist or other objects of its kind?
e. How does the work compare to the general level of other works in the collection?
II. Style and Nature
a. Is the work appropriate in scale, material, form and content for display in a variety of public spaces?
III. Significance
a. Does the work of art fill a need or a gap in the SFCA's collection?
b. Does the work of art enhance the existing representation of similar or related work(s) in the SFCA's collection?
c. If the artist is adequately represented in the SFCA's collection, does the work of art being considered represent a significant change in direction or technique?
IV. Permanence
a. Is the work of art structurally and externally sound? What is the physical condition?
b. Does the work of art present any specific or unusual problems in terms of its care, security, and presentation?
V. Price
a. Is the price in accordance with the current market?
VI. Other Concerns
a. Can the proper care be given to the object in the SFCA's collection?
b. Will the object be used in the foreseeable future, and is there a good faith intention to keep it in the collection for the foreseeable future?
c. What are the conservation requirements for the work of art?
d. What are the storage requirements for the work of art?
e. Are there problems of intrinsic characteristics within the work of art that will be problematic for the SFCA's collection?
f. Is it consistent with the goals of the SFCA's Art in Public Places Program?
Artist Selection Process: After the Café application deadline, SFCA staff will screen applicants for compliance with the selection criteria to establish a qualified pool to be considered for acquisition. These pre-qualified works will be presented to various Art Advisory Committees (AAC). AAC will recommend works of art to the HSFCA Board of Commissioners for final approval. Artists selected are required to obtain a General Excise License and a certificate of vendor compliance from Hawaii Compliance Express before the purchase is awarded.
Contact us: For questions, please contact Karen Ewald (karen.a.ewald@hawaii.gov) All information contained herein does not constitute either an expressed or implied contract and these provisions are subject to change.
Print this Page
View Legal Agreement