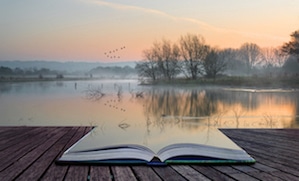 Stories from Nature
Hudgens Center for the Art and Learning
Attn: Chattahoochee Handweavers Guild Exhibit
6400 Sugarloaf Pkwy
Building 300
Duluth, GA 30097
Contact Email:
juriedexhibits@chgweavers.org
Call Type:
Competitions
Eligibility:
International
State:
Georgia
Event Dates:
5/1/21 - 7/31/21
Entry Deadline:
1/31/21
Application Closed
REQUIREMENTS:
Media
Images - Minimum: 1, Maximum: 4
Total Media - Minimum: 1, Maximum: 4
Entry Fee (CHG Members and Students): $25.00
Entry Fee (CHG Non - Members): $35.00

Exhibit Theme: Stories from Nature
Nature is, and always has been a source of inspiration for artists. Besides physical beauty, there are timely stories to be told through functional and artistic expression.
Exhibit Entries
Fiber artists may submit two works for consideration with one entry fee. Only two works from each artist will be accepted. Works must be completed by the applicant after 1/31/2019. All items must be 100% original and not executed under supervision or from a kit. No refunds for entry fees will be provided unless CHG cancels the exhibit.
Each entry will include a title and narrative, techniques used, a list of materials sourced from nature, other materials used, dimensions, weight, insurance values, sales price or NFS, and clearly labeled for return. Items must be ready for hanging or display, and when necessary, directions for installation must be provided. Pertinent packing and display instructions must be included.
Exhibit Dates
Exhibition dates : 5/1/21 to 7/31/21
Opening reception : 5/1/21 2 - 4pm
Gallery Talk : 3 pm
Exhibition Venue
Hudgens Center for Art and Learning
Rowe Promenade
6400 Sugarloaf Pkwy
Building 300
Duluth, GA 30097
770.623.6002
https://thehudgens.org/
Entry Fees
CHG Members and Students $ 25
Non-CHG Members $ 35
CHG Membership Info:
https://chgweavers.org/membership/
Each artist may submit a maximum of two images per piece for a total of four images. If only one piece is entered and four images are submitted, only the first two images will be considered.
Image 1. The overall piece
Image 2. Detail representing technique
Entry Sizes
All pieces submitted must be less than 60" in any direction when displayed and weigh less than 80 pounds.
Jurying
Jurying will be based on aesthetics, originality, craftsmanship, and suitability of technique and materials. If functional, the piece will also be evaluated on its appropriateness to the purpose. The juror, Hudgens Center of Art and Learning, and the Chattahoochee Handweavers Guild reserve the right to disqualify any work from the exhibit that is unacceptable or differs substantially from the entry images.
Entries will be notified of jury decisions on 3/15/21.
Juror
Catharine Ellis
Catharine Ellis has been making textiles for over 40 years. Her work most often combines both weaving and dyeing. She taught the Professional Crafts Fiber Program at Haywood Community College for 30 years. For the last dozen years, her focus has been primarily on natural dyeing as she continues to research and develop new applications for the use of natural colorants in her own textiles and for her teaching. Catharine is the author of
Woven Shibori
, (Interweave Press, 2005, 2015)
and the
Art and Science of Natural Dyes (Schiffer Press, 2019) with co-author Joy Boutrup. Her work has been exhibited in venues worldwide and she teaches internationally. Catharine's current "Garden Series" combines plant dyes harvested from her garden with her weaving.
Shipping
Upon selection, further delivery date information will be provided. The artist is responsible for all shipping and insurance to the Hudgens Center of Art and Learning, upon arrival
The Hudgens Center for Art and Learning provides insurance and return shipping. International submissions are excluded from complimentary return shipping and must provide return shipping labels upon submission of the piece. Pieces delivered in person require an in-person pickup. Please include any pertinent packing details with the piece. Return of items deadline is 8/31/21.

Insurance
All entries will be handled with the utmost care. Exhibits are insured by Hudgens Center for Art and Learning, https://thehudgens.org/ during the exhibit, including hanging and taking down. Artists are responsible for insurance during shipping to the Hudgens. Neither the Hudgens Center for Art and Learning or Chattahoochee Handweavers Guild are responsible for deterioration or damage during shipping. Upon application, these terms are accepted by the artist.

Sales
Pieces sold will provide a 30% commission of the sales price to the Hudgens Center of Art and Learning. Pieces not for sale must be indicated as such. No outside sales permitted for the duration of the exhibit.

Prizes
Prizes will be awarded in the following categories:

Best of Show $750
Visual Inspiration including color $300
Materials Souced from Nature $300
Narrative Expression $300
Science and Systems $300
Student Award $200

Award checks will be mailed within 30 days of the opening reception.
Please Note
Be advised pieces will be displayed and exposed to daylight from windows along the glass Rowe Promenade. The windows are not UV filtered.
Juror accepted pieces must remain hung for the entire duration of the exhibit.
CHG and the Hudgens Center for Art and Learning reserve the right to change the venue to online, if needed.
Print this Page
View Legal Agreement