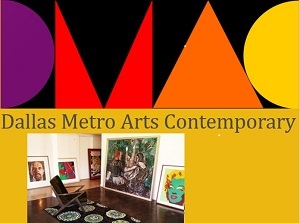 Drawing National Juried Exhibition
Contact Email:
Profjesmith@gmail.com
Call Type:
Exhibitions
Eligibility:
National
State:
Texas
Entry Deadline:
8/9/20
Application Closed
REQUIREMENTS:
Media
Images - Minimum: 2, Maximum: 5
Total Media - Minimum: 2, Maximum: 5
Entry Fee (Drawing National Juried Exhibition): $30.00

Media Fee (per sample over minimum):$5.00

"Drawing the Line" National Juried Exhibition ***$1000.00 First Prize***

"Exploring & Expanding what constitutes Drawing and 'Line', in any media
Dallas Metro Arts Contemporary
1412 14th St
Plano, TX 75074

Entry Fee: $30 minimum 2 entries, $5 per each additional entry up to a 5 entry maximum.
Exhibition: Sept 1-26, 2020
Reception and Awards: Closing Reception Saturday Sept 26, 6:00-8:00pm (Hand delivered works may be picked up at the end of the reception)
Prizes:
First Prize: $1,000
Director's Choice Award: TBA
Visitor's Choice: TBA

Juror: Beth Welch is a 2015 graduate of Louisiana Tech University, Ruston, LA, and has been the Exhibitions Curator for the Louisiana Arts and Science Museum in Baton Rouge since 2019.
She has been a regularly exhibited artist at the Kellwood Contemporary Gallery, and Firehouse galleries in Baton Rouge, as well as group shows at the Alexandria Museum of Art, Alexandria, LA, Cultural Center of Cape Cod, Gallery 114, Portland, OR, Masur Museum of Art of Monroe, LA, and the Brownsville Museum of Art, Brownsville, TX. Welch has also recently been featured in Create! Magazine's Women's issue.
She paints and draws on non-traditional supports, as well as taking photographs. Her current drawing work focuses on layering separate charcoal and pen drawings into a single work, exploring large cropped compositions of mothers and children. These works examine the traditions of media, and the psychology of perceptions, created by the laying process which can both emphasize as well as diffuse details.
Important Dates:
July 1, 2020: Submissions begin on CaFÉ
Aug. 9, 2020: Deadline for submissions on CaFÉ
Aug 16, 2020: Notification on CaFÉ and DMAContemporary.com
Aug 16-30, 2020: Shipping of accepted works; hand delivery by appointment
Sept 1-26, 2020: Duration of exhibition
Sept 26, 2020: Closing Reception & Awards 6:00-8:00pm at DMAContemporary
Sept 26 to Oct 3, 2020: Shipping of works with pre-paid shipping label or Hand pick-up by prior appointment.


Eligibility: National artists 18 years or older. Original works accepted of traditional drawing media (i.e. pencil, charcoal, chalks, ink, etc) in any subject ranging from traditional to modern. Also open to other media of computer art, painting, photography, printmaking, fiber arts and small scale sculpture or wall assemblage that places a visual emphasis online, outline or linear elements. (examples; assemblage or sculpture of wire, dowel or metal rods; fiber wall hanging displaying linear threads as line or outline; computer art emphasizing drawing tools; and printmaking of woodcut or intaglio emphasizing line, hatching & crosshatching rather than shape) The Director welcomes and will answer all inquiries of eligibility.
All work must be executed during the past three years and never previously exhibited at the DMAContemporary. All work must be ready to display, or able to be easily installed (per prior communication agreement with the Director). Work that is not of traditional format of frame and protective glass/plexi, are accepted and displayed at the discretion of the Director and with the artist acknowledgement of liability in shipping, handling, gallery set-up and public display physical risks)
Entry Fee: The initial entry fee of $30 covers the minimum 2 works, and a $5 entry fee will be added for each additional work up to a total of 5. Visa, Mastercard, will be accepted through the CaFÉ website.
Submission: DMAContemporary will only accept submissions through CaFÉ before the submission deadline of June 7, 2020. CaFÉ is an online application and jury management system for calls for entry. Visit www.callforentry.org and click on "How to Apply" and follow the three-step process to submit.
Guidelines for Artwork:
· Up to Five works per artist may be submitted..
· The juror may accept multiple works by the same artist
· All two-dimensional work must be framed and/or ready for installation with hanging hardware, wire, or d-rings already installed on work. (Assemblage/Sculpture and other works must be ready for gallery installation, per agreed upon arrangements by the artist and director, ranging from floor, pedestal, wall and ceiling mounting)
Size limit: 2D or other wall hanging work must not exceed 48 inches in width, or 72 inches height. The work cannot exceed 75 lbs. 2D works without hanging hardware or appropriate and secure display means will not be included in the exhibition. 3D work must fit within a 24x30 inch floor or pedestal space, be no more than 72 inches in height and also be no more than 75 lbs
No installations or video are accepted at this exhibition, but diptychs or triptychs are at the discretion of the Juror and the Director. All work requiring assembly or any work with a complex installation procedure must be accompanied by a detailed set of installation instructions with reference photos from previous installations. Verbal instructions will not suffice.
Anything of question should be cleared by the Studio/Gallery Director, by contacting Jerry Smith, 214-938-3362 or profjesmith@gmail.com.
Selected Works: Selected works must be delivered ready to hang/display. Artworks considered unsuitable for hanging/presentation will be refused. The Director reserves the right to refuse an artwork that is misrepresented through documentation or is not the piece selected by the juror.
Shipped Artwork: See deadline above. If work is not at the DMAContemporary by the above deadline, we reserve the right to not include it in the exhibition.
Any artwork being shipped must include return postage/shipping label for FedEx or UPS, --unless alternative arrangements have been made with the Director prior to the exhibition. In the case of inadequate or nonexistent return postage, works will be considered abandoned property and disposed of as the DMAContemporary sees fit. All artwork should be packaged in a manner that will allow for the materials to be re-used for return shipping. Otherwise please include materials for return packaging. Please do not ship artwork with packing peanuts. Commercially availablel art shipping containers or re-usable mirror/tv packing boxes (available at UPS/FedEx) are encouraged, ¾ inch insulation foam sheets (available at Lowes/Home Depot) are an excellent means of protecting frame/glass works, especially in 4-inch thick packing boxes.
Liability: The DMAContemporary will not be responsible for any damage whatsoever, before, during, or after the exhibition. No works will be released without proper identification. Any work not picked up by the dates noted above will become property of the DMAContemporary and will be considered abandoned property and disposed of as the NBMAA sees fit.
Sales: The DMAContemporary will not serve as a third party for sales; we will instead provide artist contact information to any individuals inquiring about purchases, and purchases will be completed by both parties. The artist MUST provide documentation authorizing a purchaser the ability to pick up artwork which is sold, if the purchaser wishes to pick up work at the exhibition closing.
Information:
·For more information, please visit www.DMAContemporary.com.
·For questions regarding artwork guidelines, artwork shipping and/or pick-up, or other art exhibition related questions, contact Jerry Smith, at profjesmith@dmacontemporary.com
or profjesmith@gmail.com or through Contact: at www.DMAContemporary.com..
·For website help, please refer to www.callforentry.org and click on "CaFÉ help.
Print this Page
View Legal Agreement