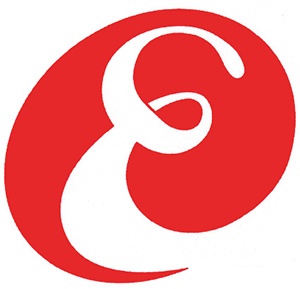 34th Annual Emeryville Art Exhibition
Emeryville Celebration of the Arts, Inc.
P.O. Box 8126
Emeryville, CA 94662
Contact Email:
emeryarts@aol.com
Call Type:
Exhibitions
Eligibility:
Local
State:
California
Entry Deadline:
8/23/20
Application Closed
REQUIREMENTS:
Media
Images - Minimum: 0, Maximum: 6
Audio - Minimum: 0, Maximum: 3
Video - Minimum: 0, Maximum: 4
Total Media - Minimum: 1, Maximum: 7
Show Dates: October 2- November 1, 2020
CALL FOR ENTRY
History
First held in 1987, the Emeryville Annual Art Exhibition was initially conceived as an event to recognize the City's active and visionary partnership with the Emeryville Artists' Cooperative. Through the Redevelopment Agency's participation in the purchase of the Cooperative's warehouse, the City played a major role in stabilizing the live/work environment so vital to its creative community. While the concept of the Exhibition began as a celebration of this partnership, it quickly expanded to embrace the entire artist population of Emeryville.
Mission
The mission of the Emeryville Celebration of the Arts, Inc., the non-profit organization responsible for the Annual Art Exhibition, is to foster an appreciation of the arts and artists of Emeryville, and to promote our city's image as a culturally vital and progressive center for living and working. Its purpose is
to produce and coordinate community-based events and programs to meet its primary goals:

to enhance the quality of life in Emeryville;

to recognize the arts as a major cultural and economic resource;

to increase citizen involvement in the arts through an active partnership of our business, residential and arts communities; and

to increase public awareness of the rich diversity of all forms of creative expression in Emeryville.
Eligibility
Open to artists and craftspeople living and/or working in Emeryville, 18 years or older.

All visual media will be considered as well as performance arts.
Curator and Jurors
Kathleen Hanna will curate the 34th Annual Art Exhibition. Ms. Hanna is an independent curator and exhibition designer. The other jurors are Kathryn Funk, independent curator and Christine Koppes, Curator and Director of Public Programs, San Jose Institute of Contemporary Art.
The decision of the jurors will be final.
Entry Information
There is no entry fee. This year there is no volunteer obligation though volunteers will be welcomed.

Selection of work will be online only through CaFE. Accepted work will be disqualified if misrepresented or if photos of work are digitally enhanced. For the size requirements visit the link:

Only three artworks are allowed per artist. However,

In addition to 3 artworks, artists may submit a video (2 minutes maximum) with information about themselves, their work and/or process.

If you are submitting images you will also be able to submit a detail of the image if you feel it helpful to the jury but please clearly indicate the title of the work and that it is a detail. U

se specific language for the titles of the images you are submitting (ie. Image_Name; Image_Name_Detail). Once again, you may only submit three artwork images but can add a detail shot for each if helpful in viewing your work. This option does not apply to video or audio submissions.

Only works not previously shown in the Emeryville Annual will be eligible.

Applicants are encouraged to show work completed within the last five years.

Jurors will be seeking to view finished artwork and craft.
Exhibition Terms
Artists will be notified in early September of the acceptance of their work. Receipt of the artist's completed registration form constitutes the artist's agreement with all conditions established in this prospectus.

Sales of work included in the Exhibition will be encouraged. We are creating an on-line sales portal. A commission of 25% of any sale will be donated to the Emeryville Celebration of the Arts, Inc.

A catalogue listing the works exhibited may be available.

There will be no substitutions for selected work.
Publicity
Artist's bio/resumé will be requested in September. Accepted artwork images may be included in a catalog and/or used for publicity without compensation.
Registration Deadline
Online entries will close at 10:59 p.m., Pacific Daylight Time on Friday, August 21, 2020. No further entries will be accepted via the online portal after this deadline. Late, incomplete or noncompliant entries will not be considered.
Purchase Award
The City of Emeryville Art in Public Places Program will consider accepted artwork at the 34th Annual Art Exhibition for a purchase award.
Only entries that are for sale are eligible.
The selected artwork will become a part of the City's permanent collection.
Print this Page
View Legal Agreement