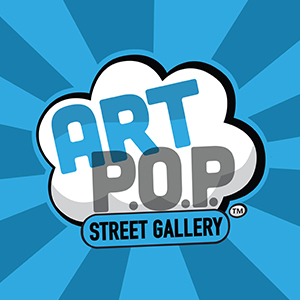 ArtPop Charlotte NC/ SC Region 2021 Call
P.O. Box 63 Barium Springs, NC 28010
Contact Email:
wendy@artpopstreetgallery.com
Call Type:
Public Art
Eligibility:
Regional
State:
North Carolina
Event Dates:
1/1/21 - 12/31/21
Entry Deadline:
10/18/20
Application Closed
REQUIREMENTS:
Media
Images - Minimum: 1, Maximum: 1
Total Media - Minimum: 1, Maximum: 1
Entry Fee (2020 ArtPop Charlotte Region 12 County SC/NC Call): $30.00

Art + Public Outdoor Project = ArtPop Street Gallery
IMPORTANT: ONE image only can be submitted and it must be cropped to the specs. Please verify your submission when submitting to CaFE - incorrectly prepared images will not be accepted & no refunds issued.
The CaFE website converts CMYK color space JPGs to RGB. This is because CMYK is print color space and not a web viewing color space. Below are the acceptable file specifications for uploading to the CaFE website.
Watch this tutorial video, made by an ArtPop alum, on how to crop your work for entry: https://vimeo.com/316360608
Not sure about specs? Ask a graphic designer for help if you have difficulties with the specifications. There are also 130 ArtPop CLT alum - ask for help or hire a professional photographer to help take the best image possible of your art.

We recommend these graphic designers for their paid services on correctly sizing your art to specs:
rileyvisualdesign@gmail.com
melody@outofhomecreative.com
artguycraig@gmail.com
$150,000 plus in advertising is worth getting your file sized correctly.
If you have any questions or are in need of assistance, please reach out to an ArtPop Alum or the graphic designers we recommend above for assistance.
We are unable to provide refunds for incorrect applications.

Call ends on 10/18/2020 at 11:59 MOUNTAIN time, not EST

APPLICATION REQUIREMENTS:
Our program accepts 19 adult artists and 1 high school senior artist who is moving on to study the arts after graduation for a total of 20 artists. Adult artists must be must be at least 18 years of age.
Adult artists must have an active artist website for their artwork. This requirement is waived for high school senior applicants.
High School Seniors do not have to be 18 or have a website but must be planning on studying the arts through higher education in the 2021-2022 academic year.
You must reside in one of the following NC/SC counties:

Cabarrus
Cleveland
Gaston
Iredell
Lincoln
Mecklenburg
Rowan
Rutherford
Stanly
Union
York (SC)
Lancaster (SC)


You may not have been selected as an ArtPop artist in the last three years. ArtPop CLT artists from the 2014, 2015, 2016 & 2017 classes are now welcome to reapply.

Submissions must be the work of one individual. Collaborations/teams will not be accepted. Only one artist name appears on the "artvertising."

Submissions must be your original work and must have been created in the last three years.
DO NOT copy another artists art & claim as your own work.

If your work is juried in - here are your REQUIRED obligations, failure to comply could result in removal from the program.
Upon being juried in you will receive a Welcome Kit outlining all aspects of the program that you can refer to all year. You will also have an artist agrement to review and sign.
You must be able to submit to us the 300 dpi image of your original & cropped work upon being juried in.

You will be required in the ARTIST AGREEMENT the following:
Add a clickable link on your website to ArtPopStreetGallery.com and share a bit about your work in the program.
You will be required to make ONE social media post per month on your social channels. Stories do not count. The post must contain @artpopstreetgallery and #ArtPopCLT in the tags as well as our partner required tags. It can be anything art related or a photo of your billboard, etc... We will also provide a social media guide with examples.
There is a signature page/Artist Agreement in the Welcome Kit you will be required to sign and return to ArtPop via email confirming that you accept these terms of the program.
We ask that you be available for the 8th Annual Reveal Event on the evening of December 3, 2020. At this time, we do not know if it will be virtual or in person at Le Meridien Hotel Charlotte. This is a invitation only event to honor YOU!
What to expect but NOT a requirement:
All 20 artists will be offered a business course through ArtistsU.org at no charge to you, this is a benefit of being juried in.
You will be asked to participate in ShopArtPop.com but not required.
You will be asked to volunteer, donate and make a one hour artist appearance with/for a sponsor/donor.
You will also be asked if you want to particapte in a pop up show at no charge to you
None of these things are mandatory, they are yes/no questions in the Welcome Kit/Artist Agreement
Materials to Submit in CaFE':
Make sure ALL your contact info in CaFE' is up to date.
• You must submit a brief artist statement that explains your medium of work, lists your website URL and social media accounts, your email address and home address/phone number and includes a brief explanation of why you would like to be a part of the ArtPop program. High school senior applicants should speak to their academic plans in the arts. Be sure to include in your submission that you are a
High School student if that is the case.
• You must submit a 5MB maximum file size image of your work, per the specifications below.
Image Requirements for Submission:
• All disciplines are welcome! Previous artists have submitted drawings, paintings, sculpture, print making, textiles, photography, digital illustration, etc. If your work is not digital in nature, please photograph and crop your piece to a 24" x 5.5" rectangle. Your work must be pre-cropped in order to be accepted. We will not crop your work to scale.
• Your file for submission cannot exceed 5MB on CaFE'

• **Please see "site details" for a visual template of where and how your art will be placed on the billboard.**

• Work depicting nude subjects or any slanderous creative will not be accepted.
Artist Selection Process:
• A jury, comprised of art professionals, collectors, and ArtPop alumni, will judge all submissions that meet the above requirements. Twenty submissions will be selected. You will be notified whether or not you are chosen as a 2021 ArtPop artist.
What is ArtPop?
Imagine your artwork spanning 672 square feet of canvas and placed on display up in the air for thousands of people throughout the Charlotte region to see and enjoy each day. At ArtPop Street Gallery, we make that vision a dream-come-true reality. Our goal is to promote local artists' work and make art accessible to communities through available media space. If you are selected to be one of this year's 20 ArtPop Charlotte artists, your winning submission will appear on one of 20 billboards provided by our media partner, Adams Outdoor Advertising for a 12-month period. Each artist will also receive an Uptown newsstand for 6 months brought to you by our partners at Charlotte Center City. Additional media space and benefits may be added to the program as they are confirmed later in the year.
This advertising space translates to a 3.3. million dollar annual to value to 20 artists and creates a one-of-a-kind, city-sized gallery for your artwork in order to beautify Charlotte and the surrounding area to make art accessible to all. Becoming an ArtPop artists means gaining career-boosting exposure. You will also become a member of the larger ArtPop family of artists, supporters, and volunteers who are passionate about advocating for local artists. All disciplines are welcome, and we thank you for sharing your submission with us! We hope to see you join the 130 area artists who have already been through and benefitted from the ArtPop program in the Charlotte Region.
Print this Page
View Legal Agreement