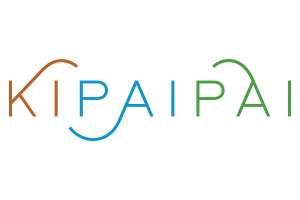 Kipaipai Artist Professional Development Workshop (Virtual)
Contact Email:
kipaipaiworkshops@gmail.com
Call Type:
Workshops
Eligibility:
International
State:
California
Event Dates:
1/29/21 - 1/31/21
Entry Deadline:
10/15/20
Application Closed
REQUIREMENTS:
Media
Images - Minimum: 5, Maximum: 10
Audio - Minimum: 0, Maximum: 10
Video - Minimum: 0, Maximum: 10
Total Media - Minimum: 5, Maximum: 10
Entry Fee (Kipaipai Artist Professional Development Workshop (Virtual)): $50.00

Kipaipai, meaning 'To Encourage and Inspire,' is a special program that focuses on professional practices in areas of gallery representation and museum exhibitions, self-promotion, use of social media in promotion, the importance of relevant critical writing, presentation and identifying and strategizing personal/professional goals. This workshop will help you to immediately build your professional network through community and organic connections based on relationships and shared resources.
How to apply: Fill out application, upload images that best represent your body of work and pay the application fee before deadline of September 30, 2020. 14 participants will be selected by our Jury. Accepted artists will be notified between October 5 - 10, 2020 and must pay their tuition of $850 in advance in order to confirm and hold their place. This is a virtual workshop. Workshop will run Friday, Saturday & Sunday, January 29 - 31, 2021 from 9am - 2pm PST. Deadline to apply is September 30, 2020.
Through private one-on-one sessions and group meetings, participants will have the rare opportunity to meet with a team of guest professionals. Some of this year's faculty:
Ray Beldner has worked in art education and marketing for the last 20 years with the goal of inspiring people to create, value, and support the visual arts. As an artist he has exhibited in more than 15 solo shows and over 100 group exhibitions, both nationally and internationally, and his artwork can be found in numerous public and private collections including the Smithsonian National Portrait Gallery and the Federal Reserve Board, Washington DC; the Saks Fifth Ave Collection, New York; and the Fine Arts Museums of San Francisco, among many others. At several Bay Area colleges and universities, he taught courses in sculpture and installation art, conceptual art, and professional practices for artists. Ray is also a fine art appraiser, art collection manager and artist advisor. Ray is also the co-founder and Director of the Start Up Art Fair.

Robert Benitez began his career with the Lancaster Museum of Art and History (MOAH) in 2009 as a volunteer and officially joined the museum's education team in 2010. As one of the museum's education specialists, Benitez led the organization's flagship outreach program, Discovery Trunks, connecting thousands of students to art and history through object-based presentations. Additionally, Robert developed the museum's Young Artist and Family Matters Workshops. In 2014, with the acquisition of MOAH:CEDAR, the Museum of Art and History's primary community engagement space, Benitez began curating solo and group exhibitions and developing programming that is increasingly accessible to both local artists and the community-at-large. Benitez's vision for MOAH:CEDAR is to create a space that fosters emerging artists and reflects the community in which it serves. In keeping with this idea, Benitez created the museum's first community engagement focused artist-in-residence program, which has hosted both local and international artists. Benitez also launched the Andrew Frieder Creative Space, which functions as a community art studio that offers art making equipment, materials and space to the public at no cost. Robert worked to expand the museum's annual high school exhibition to a daylong arts festival known as, CedarFest. Robert created the Young Curators Program, in which students from the Antelope Valley's high schools, introduced to principles regarding curation and exhibition design. Currently, he oversees the operation and programming of the museum's three facilities: MOAH, MOAH:CEDAR and the Western Hotel. Most notably, Robert spearheaded the successful effort to designate downtown Lancaster as a California Cultural District. Lancaster enjoys this designation along the with fourteen others, including Los Angeles' Little Tokyo and San Diego's Balboa Park.
Kimberly Brooks is an American painter whose work integrates figuration and abstraction to explore a variety of subjects dealing with history, memory and identity. Brooks has solo exhibitions throughout the United States and her work has been showcased in juried exhibitions including curators from the Whitney Museum of American Art, The Museum of Modern Art, Los Angeles County Museum of Art. For two years, Brooks maintained a weekly column, entitled First Person Artist which then led to her founding the Huffington Post Arts Section. She founded Griffith Moon publishing which focuses on artist monographs. Brooks received her BA at UC Berkeley and studied painting at Otis and UCLA. A coffee table book of her work will be available Fall 2018 (Vivant Publishing).
Betty Ann Brown, PHD is an art historian, critic and curator. She received her Ph.D. in the History of Art in 1978, joined the California State University, Northridge faculty in 1986 and was honored with Professor Emeritus status in 2015. Brown has curated retrospective exhibitions for Hans Burkhardt, Roland Reiss, Linda Vallejo, June Wayne and John White, as well as numerous themed exhibitions, including Time, Space & Matter: Five Installations Exploring Natural Phenomena (Lita Albuquerque, Suvan Geer, George Geyer, Mineko Grimmer, Tom McMillan and Christine Nguyen) and Fantastic Feminist Figuration (Jodi Bonassi, Bibi Davidson, Enzia Farrell, Laura Larson, Dierdre Sullivan-Beeman, Tslil Tsemet and Lauren YS.) Her exhibition of the work of Betye, Alison and Lezley Saar opened at MOAH in February 2018.

Andi Campognone is a Los Angeles-based curator, author, and film producer, known for championing contemporary southern California artists. Andi has over 25 years of arts experience in the southern California region. She is the Owner/Director of AC Projects, a private consulting organization focused on promoting arts and culture. Projects include developing museum exhibitions, public engagement, mentoring programs and book and film publications of historically relevant southern California artists. Campognone is also the Museum Manager/Curator for the City of Lancaster. She is responsible for the development and maintenance of partnerships and community engagement initiatives with local artists, local businesses, Los Angeles County Arts Commission, Los Angeles County Supervisors office and higher level institutions. She develops curatorial direction for exhibition programming and educational programming and additionally she is directing the Museum accreditation process for MOAH. She volunteers as a regular speaker and mentor to art students at both the undergraduate and graduate level and is on the advisory boards of LMPAF and Los Angeles Arts Association. She is a member of ArTTable and a Hambidge Fellow.
Diane Costigan provides executive, career, life and health coaching to individuals who want to enhance themselves and maximize their performance. Diane's approach to her work centers around the development and leveraging of emotional intelligence—particularly self-awareness and self-assessment. How we choose to implement self-knowledge is at the root of sustainable behavioral change. Diane gives clients the tools to make positive, productive choices at every level. Diane earned her B.A., cum laude, Phi Beta Kappa, from the College of the Holy Cross and her M.A. in Organizational Psychology from Columbia University, Teachers College. She has a certificate in Organizational and Executive Coaching from NYU, is an Associate Certified Coach (ACC) with the International Coaching Federation and is a Certified Health Coach (CHC) through the Institute for Integrative Nutrition. She is certified in Emotional Freedom Technique (EFT/Meridian Tapping).
Shana Nys Dambrot is an art critic and curator. She is based in Downtown Los Angeles, Dambrot is currently Arts Editor for the LA Weekly, LA Editor for Whitehot Magazine, contributor to KCET's Artbound, Flaunt, The Huffington Post, The Creators Project, Fabrik, VS. Magazine, Palm Springs Life and Porter & Sail. She studied Art History at Vassar College, writes loads of essays for art books and exhibition catalogs, curates and/or juries a few exhibitions each year, sometimes exhibits her original photography and publishes short fiction, speaks in public at galleries, schools and cultural institutions nationally.
Aria Gannon is founder of aPR Creative Marketing Management, she has over twenty years of experience consulting on brand building, brand management and with marketing strategies. Aria's public relations outreach has secured thousands of editorial placements in high-profile national and international media outlets, including the Los Angeles Times, Conde Nast Publications, Time-Life, Inc., Hearst Corporation, Grazia Japan, Pan Pacific News and Huffington Post. She has also initiated and secured exhibitions in major national museums and galleries for the artists she represents. She has cultivated a global network of key media figures, tastemakers, major curators, leading educational institutions, and national and international media figures. This network, combined with significant marketing expertise and her unique brand strategy, has provided high-profile exposure and brand awareness opportunities for her clients.
Aria travels extensively, organizing venues and events related to her clients, and researching and compiling information to serve her clients. Highly regarded in her field as an expert advisor and strategist, she has secured museum exhibitions and high exposure art installations across the nation and was the keynote speaker at the 2010 Canadian Trade Commission's "Business of Fashion" seminar in Vancouver B.C. Aria is an active member and committee participant of ArtTable, a leadership organization for professional women in the visual arts. Philanthropy is an important aspect of Aria's work, and she has consulted to develop programs for various non-profit entities such as LA's Best's after-school enrichment program, United Way of Orange County, Mama Earth and the Manhattan Borough President's Office in New York City. Aria was owner and director of the North Spring Street Gallery in Los Angeles's Chinatown for seven years, exhibiting unique works by international contemporary artists and designers. Aria resides in Los Angeles with her family of three beautiful children.
Michael Lyons Wier of Lyons Wier Gallery in NYC has a B.A. in Art History, with an emphasis in Feminist and Political Art and a M.A. in Arts Administration and Museum Studies. In 1993, Michael Lyons Wier opened LYONS WIER GALLERY in River North Art Community of Chicago and helped establish the second wave of young galleries in that district. Over the past 23 years, LYONS WIER GALLERY has championed contemporary artists who bring a fresh and innovative vocabulary to their chosen genre and hold dear the fiduciary responsibility between the artists they represent and community at large. Lyons Wier Gallery is now based in Chelsea district in New York City.
Daniel Maidman is best known for his vivid depiction of the figure. Maidman's drawings and paintings are included in the permanent collections of the Library of Congress, the New Britain Museum of American Art, the Wausau Museum of Contemporary Art, and the Long Beach Museum of Art. His art and writing on art have been featured in The Huffington Post, PoetsArtists, ARTnews, Beautiful/Bizarre, Forbes, W, Juxtapoz, Hyperallergic, International Artist, American Art Collector, D/Railed, Whitehot and Manifest. He has been shown in solo shows in New York City and in group shows across New York, the United States, and Europe. He is a repeat guest critic at the New York Academy of Art. His books, Daniel Maidman: Nudes and Theseus: Vincent Desiderio on Art, are available from Griffith Moon Publishing. He lives and paints in Brooklyn, New York.

Mike O'Connor For over 20 years Mike has been training, counseling and leading workshops with financial advisors throughout the Mainland, Hawaii and Guam. Mike's focus is on identifying one's own story and how to use it to become a more effective sales person. Mike's Mantra for his workshops is "to learn your story and learn to tell it effectively". Mike not only guides participants through the storytelling process, he also spends time on presentation skills and warding off that innate fear of public speaking. Mike's presentation, Sell Yourself Through the Fine Art of Storytelling was developed to aid artists, gallerists and museum directors on the importance of the WHY, not the How or the What of your work.
Mike was a presenter for the two Kipaipai workshops at the Donkey Mill Art Center and is still counseling many of the attendees on perfecting their story and their delivery skills. Mike is a frequent stage presenter at "The Moth" where he develops stories on the fly based upon a prescribed subject and presents them in a very entertaining manner.
Mark Zimmermann, an American artist and writer, was born to a military family in Munich, Germany, in 1967 and grew up in Hawaii and the southern United States. Since 1998, he has exhibited his paintings in 18 solo shows and numerous group exhibitions throughout the United States and Europe.
Zimmermann's paintings are based on the marriage of meditative fields, architectonic structures and an organic gestural line. In discussing this work, the editor and writer, Larry Qualls noted, "…a majestic landscape narrative… they illuminate the nature of painting itself. In a sense what these paintings do is bring a synthesis of the conceptual and the realistic; it is as if there is the conflux of two grand traditions: the purely abstract and the purely objective."
In 2000, Zimmermann became the first American artist to exhibit in a commercial gallery in Sofia, Bulgaria. In 2009, he was commissioned to create of suite of monumental paintings for the VIP Lounge of the Palazzo Hotel and Resort in Las Vegas, Nevada. In 2010, he was photographed by Andres Serrano, in a project documenting New York artists. Most recently, Zimmermann has been the subject of 3 short films by Los Angeles filmmaker, Eric Minh Swenson and London based filmmaker, Lawrence Berry.
As a writer, he has widely published poetry and short fiction, as well as essays and critical works on painting, photography, sculpture, architecture, theatre, and film throughout the United States, Europe, and Asia. His writing has been translated into six languages. He lives and works in New York City and Encino, California.
Print this Page
View Legal Agreement