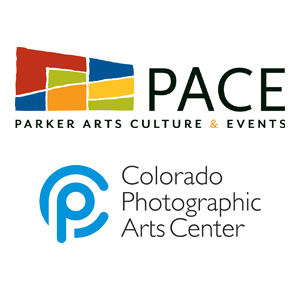 Alternative Facts: Photography by Any Means
Make Checks Payable To:
Colorado Photographic Arts Center
1070 Bannock Street
Denver, CO 80204
APPLY NOW
Contact Email:
info@cpacphoto.org
Call Type:
Photography
Eligibility:
International
State:
Colorado
Entry Deadline:
12/11/20
Days remaining to deadline: 9
REQUIREMENTS:
Media
Images - Minimum: 3, Maximum: 10
Total Media - Minimum: 3, Maximum: 10
Entry Fee (Alternative Facts: Photography by Any Means): $35.00

Media Fee (per sample over minimum):$5.00

THEME
The PACE Center for the Arts invites photographic artists to submit work for the biennial photo festival Month of Photography Denver, for March 2021. The PACE Center for the Arts is partnering with the Colorado Photographic Arts Center (CPAC) to administer the call for entry.
For almost two centuries, photographers have understood the power of a photograph to confuse, entertain, lie, alter or to depict reality. And we know that the photographer has always made choices…when to click the shutter, how to frame the picture, what to include and exclude, what part of the image to accentuate. We have learned to question whether the image is in fact an accurate depiction of a specific moment in time or rather, an expression of the photographer's emotional state at the time of its creation.
Now, we are all living with the daily onslaught of lies and misperceptions and of "alternative facts", to quote Trump's communication director. Images are often manipulated for political gain, as lies and disinformation blanket our lives. Today, more than ever before, we must question what is real, what is fake; it is the responsibility of every individual to ferret out the difference.
This call asks of the photographer…what is truth, what is fiction, what is illusion, what is reality, and wherein lies the kernel of truth?
A note about process: at this stage in photography, the lines between photographic processes and other art forms have become blurred. In the service of creating a compelling image and message, even the various tools that photo artists choose are less relevant than ever before. Editing software for images captured by the phone are available for images captured with digital cameras; analog-generated film images are often manipulated once uploaded into a computer. Folks are making images with old cameras, with crappy lenses, without cameras, they're sewing, bleaching, burning, painting, scratching, adding blood, adding objects, compositing... The final product - the image - is what is important, in my view, not the means by which the image is captured or created.
DEADLINES & INFORMATION
Applicant submission deadline: Friday, December 11, 2020 (midnight, MDT)
Notice of Acceptance: January 11, 2021
Work received to gallery: February 19, 2021
Exhibition dates: March 1, 2021 – April 12, 2021
Exhibition juror: Fran Forman
Fees: $35 up to 3 images; $5 each additional image
JUROR
Fran's photo paintings have been exhibited widely, both locally and internationally, and are in many private collections as well the permanent collections of the Museum of Fine Arts Boston, the Smithsonian National Air and Space Museum (Washington, DC), the Museum of Fine Arts, Houston, The Grace Museum (Texas), the Sunnhordland Museum (Norway), Western Carolina University Fine Art Museum, the Comer Collection at the University of Texas, and the County Down Museum (Northern Ireland).
Fran is represented by AfterImage Gallery (Dallas), Pucker Gallery (Boston), SusanSpiritus Gallery (California), and Galeria Photo/Graphica (Mexico).
She is an Affiliated Scholar at the Women's Studies Research Center at Brandeis University, a recipient of several grants and Artist Residencies, and teaches advanced photo-collage internationally.
Fran studied art and sociology at Brandeis University, received an MSW in psychiatric social work, and then an MFA from Boston University. She resides in the New England area.

ELIGIBILITY
Entry is open to regional, national, and international artists.
Entry GUIDELINES
Please use the Call for Entry Media Prep for image upload guidelines. If you have any questions about the guideline please call 303-837-1341 or email info@cpacphoto.org. Final Exhibition print sizes must be specified but there is no size limit. Payment can be made through Café if writing a check, make checks payable to "Colorado Photographic Arts Center"; make credit card payments through Café.
ABOUT THE PACE CENTER FOR THE ARTS
Alternative Facts: Photography by Any Means exhibition will be installed at the PACE Center for the Arts is located in Parker, CO, just 30 minutes south of Denver. The PACE Center and Parker Arts mission is to enhance local economic vitality and quality of life by offering unique gathering spaces and providing access to a wide variety of high-quality performances, exhibits, and educational programs in arts, culture, history, and science. The PACE Center is home to a 542-seat theater, Bellco art gallery, event room, dance studio, culinary teaching kitchen, green room and dressing rooms, an outdoor amphitheater, and several classrooms. Funding is provided through the Town of Parker along with grants form the Colorado Creative Industries and the National Endowment for the Arts.
Print this Page
View Legal Agreement