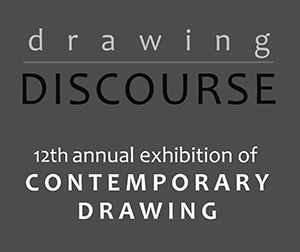 12th Annual Drawing Discourse Exhibition
University of North Carolina Asheville
Asheville, North Carolina
Contact Email:
tbeldue@unca.edu
Call Type:
Exhibitions
Eligibility:
International
State:
North Carolina
Event Dates:
1/22/21 - 2/21/21
Entry Deadline:
12/13/20
Application Closed
REQUIREMENTS:
Media
Images - Minimum: 0, Maximum: 6
Audio - Minimum: 0, Maximum: 6
Video - Minimum: 0, Maximum: 6
Total Media - Minimum: 1, Maximum: 6
Entry Fee (12th Annual Drawing Discourse Exhibition): $30.00

Media Fee (per sample over minimum):$5.00

ONLINE EXHIBITION: As part of an ongoing commitment to promote drawing practices in the visual arts, the University of North Carolina Asheville (UNC Asheville) invites artists to submit entries to a Juried International ONLINE and IN PRINT exhibition of contemporary drawing. UNC Asheville seeks to examine drawing as it is practiced and defined by today's artists. Such an exhibition will demonstrate the continued significance of drawing through both conventional and innovative methods.
For social distancing purposes and the safety of all, this year the Drawing Discourse Exhibition will be offered online and in print. Accepted work will be exhibited via the UNC Asheville's Department of Art & Art History website and in print, both debuting on January 22, 2021.
UNC Asheville is enthusiastic about what this unique opportunity will offer artists internationally. Past exhibitions were bound by limitations of the size of our physical gallery space. The digital and in-print platforms will allow a larger quantity of work to be accepted in addition to a broader scope of entries with the submission of works whose scale, weight, or stability do not typically warrant shipping capabilities. Furthermore, we are pleased that all lectures and corresponding events will be held virtually, providing accessibility to a larger audience.
CATALOGUE: A full-color catalogue of the exhibition will be printed. Each accepted artist will receive one complimentary copy, additional copies will be available for purchase. You may view previous catalogues at Blurb.com using search words "Drawing Discourse". Due to the cancellation of a physical exhibition this year, we are excited to have the unique opportuity to accept more works making this our largest catalogue to date.
AWARDS: $2000 in cash prizes, as chosen by the Juror. A purchase prize award will also be available for the permanent collection of the UNC Asheville Department of Art and Art History permanent collection. Both cash and purchase prize awards are made possible due to the generous contributions from UNC Asheville Professor Emeritus, S. Tucker Cooke.
JUROR: The work of Pamela Phatismo Sunstrum (b. Mochudi, Botswana; lives and works in Johannesburg, South Africa, and Ontario, Canada) is grounded in drawing, but also encompasses installation, animation, and performance. Her practice is often rooted in autobiography, addressing the development of transnational identities, human connections, and cross-border rituals. She received a B.A. with highest honors in International Studies from the University of North Carolina at Chapel Hill in 1998 and an M.F.A. from the Mt. Royal School of Art at the Maryland Institute College of Art in 2007. Key exhibitions and performances include Tiwani Contemporary, London (2016), Cinematek (the Brussels Art Film Festival) at the 2016 Art Brussels, the Visual Arts Network of South Africa (VANSA) Johannesburg (2015), Goodman Gallery, Johannesburg (2015), Michaelis Gallery at the University of Cape Town (2015), the Pretoria Art Museum, South Africa (2013), the Harvey B. Gantt Center for African-American Art + Culture, Charlotte, NC, USA (2013), FRAC Pays de Loire, France (2013), the 2012 Havana Biennial, the Museum of Contemporary African Diasporan Artists (MoCADA), New York (2011), the Contemporary Art Center, Cincinnati, OH, USA and the Contemporary Art Museum of Houston.

JUROR'S LECTURE: Esteemed juror, artist Pamela Phatsimo Sunstrum, will open the exhibition with a virtual lecture about her drawing practice on January 22, 2021
PROGRAMMING: Additional virtual events in association with the exhibition still to be announced.
ELIGIBILITY: Open to all artists who are 18 years of age or older. All work must be original, and cannot have been exhibited at The University of North Carolina Asheville before. It is at the Juror's discretion to choose single or multiple works from each artist's submission.
MEDIA: In an effort to support the breadth in contemporary drawing, media is open to any traditional or experimental drawing media welcoming both two or three-dimensional works, video, and/or installation.
ONLINE IMAGE SUBMISSIONS: Submissions are accepted only via CaFÉ (Call for Entry) at http://www.callforentry.org/ All entries must be uploaded using this online system. Please do not upload digital images that contain borders or text info that is not part of the original work
Applications must be received by Midnight, December 13, 2020 (Mountain Time Zone)
ENTRY FEE: Each artist may submit one image for a non-refundable fee of $30. Each additional image, including detail images, is an additional non-refundable fee of $5 each, limit 6 images total (for example, the fee for 3 images is $40, fee for 6 images is $55). Credit cards are accepted forms of payment via CaFÉ online submission.
NOTIFICATION: All entries will receive a CaFÉ email notification of juror's results no later than December 30, 2020. Please check your spam folder if you do not receive an email or check status on the CaFÉ website under My CaFÉ Entries.
ACCEPTED WORKS: Accepted works will be required to send a high-res image that is suitable for print. All artists with accepted work will receive detailed instructions regarding the digital files required.
AGREEMENT: Submission of an entry to UNC Asheville constitutes an agreement on the part of the entrant to all the conditions set forth in this prospectus. UNC Asheville reserves the right to reproduce accepted entries for publicity and exhibition purposes.
Print this Page
View Legal Agreement