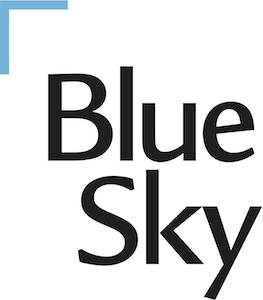 2021 Pacific Northwest Drawers
122 NW 8th Ave.
Portland, OR 97209
USA
Contact Email:
exhibitions@blueskygallery.org
Call Type:
Photography
Eligibility:
Regional
State:
Oregon
Entry Deadline:
1/5/21
Application Closed
REQUIREMENTS:
Media
Images - Minimum: 10, Maximum: 10
Total Media - Minimum: 10, Maximum: 10
**DEADLINE EXTENDED TO 10:59 PM (PST) on Monday, January 4, 2021**

SUBMISSION GUIDELINES
Any photographer who is a current resident of Oregon, Washington, Idaho, Montana, British Columbia, or Alaska is invited to submit work for consideration. Please ensure that your CAFE profile reflects residency in one of these locations.

Submitting to this Call for Entries requires exactly 10 images (no watermarks) from a single series or body of work created within the last five years. If an applicant has previously been featured in the Drawers, the submission must be of new or different work. Submitted images must be the same as the original prints intended for inclusion in the Drawers. Absolutely no substitutions will be permitted.

Please include a concise artist statement, CV or resume, and details about each print including print type/medium, size, and price.

If accepted, works must be delivered to the gallery matted, mounted, or protected in some way for handling. Due to the physical dimensions of each drawer, the matted or mounted sizes of accepted works are not to exceed 20" x 24" x 1.5" when stacked together.

All prints selected for the Drawers are eligible for sale with the artist's permission, with a 50% commission retained by Blue Sky. Artists who are currently represented by a gallery are asked to ensure that a Drawers entry does not infringe on any standing agreements before making a submission. Blue Sky will not be responsible for negotiating commissions with an artist's representation or sending commission payments to an artist's gallery. Artists must plan to make separate payment arrangements with their gallery representation.

Deadline for submissions is 10:59 PM (PST), Monday, January 4, 2021. There is no entry fee. Only one entry per artist is permitted. Blue Sky cannot respond to inquiries about the status of a submission, nor are the jurors or Blue Sky staff able to offer feedback or reasoning for rejected submissions.

Accepted artists will be notified no later than February 5, 2021. Accepted works must be received at Blue Sky no later than 5:00 PM on Sunday, March 21, 2021. Accepted works will debut in the Drawers to the public in Spring 2021.
2021 JURORS:
Yaelle S. Amir
is a curator and researcher with a primary focus on artists whose practices supplement the initiatives of existing social movements, rendering themes within those struggles in ways that both interrogate these issues and promote them to a wider audience. Yaelle's programming has appeared in art institutions throughout the United States including Artists Space (NY), CUE Art Foundation (NY), The Elizabeth Foundation (NY), Franklin Street Works (CT), Holding Contemporary (OR), and Marginal Utility (PA) among many others. She has held curatorial and research positions at major institutions including MoMA NY, the International Center of Photography, and New York University. In Portland, she was Curator of Exhibitions and Public Programs at Newspace Center for Photography and Co-Curator of the
Portland2019 Biennial
. She was recently named he 2020-2021 Curator-in-Residence at
University of Oregon's Center for Art Research (CFAR)
and she currently teaches art and curatorial studies at Lewis & Clark College.
Aaron Turner
(b.1990) is a photographer and educator currently based in Arkansas. Aaron also uses the view camera to create still life studies on the topics of race, history, blackness as material, and the role of the black artist. Aaron founded a curatorial project titled
Photographers of Color
in 2014 to aggregate the historical and contemporary work made by artists of color working in lens-based media. Aaron is currently developing the beginning stages of the
Center for Photographers of Color
within the School of Art at the University of Arkansas in the form of a Research Fellowship appointment with teaching duties. His awards include 2018 Light Work Artist-in-Residence, 2019 En Foco Photography Fellow, and 2020 Visual Studies Workshop Project Space artist in residence. He is also the host of
The Photographers of Color Podcast.
Print this Page
View Legal Agreement