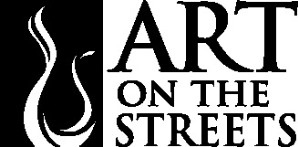 23rd Annual Art on the Streets (Public Art Exhibit)
111 S. Tejon St. Suite 703
Colorado Springs, CO 80903
Contact Email:
Claire@downtowncs.com
Call Type:
Public Art
Eligibility:
International
State:
Colorado
Entry Deadline:
2/10/21
Application ClosedNumber of Applications Allowed:
10
REQUIREMENTS:
Media
Images - Minimum: 1, Maximum: 3
Total Media - Minimum: 1, Maximum: 3
Entry Fee (23rd Annual Art on the Streets (Public Art Exhibit)): $25.00

EXHIBIT DESCRIPTION
Art on the Streets celebrates the power of art in public places, turning the streets of Downtown Colorado Springs into a yearlong outdoor gallery of sculpture, mural, performance and installation works. More than 300 works have been exhibited Downtown since AOTS began in 1998, and the district is home to more than 50 permanent works, over 30 of which have been purchased through AOTS.
COMPENSATION
Honorarium: $2,000 per artist
Prizes: Up to $16,000
Opportunity grants: Up to $1,500
In kind: Two nights of complimentary lodging; one for installation and one to attend exhibit opening reception
Prizes: All selected artists are eligible for the following awards.
$10,000 Juror Award
$2,500 Juror Award: Second Place
$1,000 Juror Award: Third Place
$500 Jurors' Honorable Mention
$1,000 People's Choice Award
$1,000 Social Impact Prize
Opportunity Grants: Up to $1,500 in additional funds are available for opportunity grants for artists who belong to demographics underrepresented in the public art realm including, but not exclusive to, women, nonbinary individuals, artists who are Black, Indigenous or people of color; and artists with disabilities. Funds are intended to defray fabrication and transportation costs. If you are interested in receiving AOTS opportunity grant funds, please state your grounds for eligibility in your artist's statement and describe how funds will be used.
TIMELINE
February 09, 2021: Submission deadline *Extended to Feb. 10!
March 12, 2021: Selection notification to artists
May 17-28, 2021: Installation of works
June 3, 2021: Exhibit Opening Reception and presentation of Juror Awards
May 2022: Exhibit ends; work reclaimed by artists
SELECTION PROCESS
For the 23rd annual exhibit, 12 artists will be selected by a three-member jury panel (see 'Jury Panel' below). The primary criterion for selection is artistic merit. Secondary criteria include installation logistics, maintenance and safety concerns, and inclusion of a diverse range of media and perspectives. All works will be evaluated for stability by a structural engineer contracted by Downtown Ventures. While sculpture tends to dominate the entry pool, other types of art suitable for outdoor display are encouraged, including murals as well as interactive and multimedia works. Art on the Streets also has the ability to work with artists on larger and/or site-specific installations.
JURY PANEL
Joy Armstrong holds a BA in studio art and communications from the University of Denver, an MA in art history from Kent State University, and is currently a doctoral candidate in the department of Leadership, Research, and Foundations at the University of Colorado, Colorado Springs. After nearly a decade of curatorial work at the Colorado Springs Fine Arts Center, Armstrong took on a new role in 2019 as Development Director for Inside Out Youth Services, an LGBTQ+ youth-serving nonprofit agency. Her academic, personal, and professional aspirations lie at the intersection of creative practice and social justice through community-based, participatory, collaborative, public art initiatives.
Dr. Jaimie Henthorn's performance artworks disrupt established understanding of architectural spaces through intervention with the human body. She holds a PhD in Creative Practice from Trinity Laban Conservatoire and lectures at the University of Colorado Denver. In 2020, Henthorn performed at the Momentary in Arkansas, released a video as a Black Cube fellow in Denver, and exhibited a site specific work with Bas Fischer Invitational in Miami in 2019. Other site-specific performances have been hosted by organizations including the Mies van der Rohe Society, Denver Art Museum, and Mori Art Museum. Henthorn has published with the Journal for Artistic Research, Allotrope Press, Atopia Journal, and Metronome Press.
Joshua Thies is a sound artist, curator, radio host and music programmer based in Rotterdam, The Netherlands. He is director of RAAR (Rotterdam Art and Radio) which is focused on live performance and live streaming of audible artworks plus discussion on current topics in contemporary sound art. He holds a BFA from San Francisco Art Institute and an MFA from Piet Zwart Institute in Rotterdam.
SITE CONSIDERATIONS
Art on the Streets is exhibited outdoors throughout the 40-square-block urban environment of Downtown Colorado Springs. Works should be suitable for placement in a setting that is accessible to the public 24/7 and subject to extreme sun, strong winds, freezing/moisture, and rapid fluctuations between hot and cold.
A few special sites offer the opportunity to display works that fit a more specific set of criteria. Please note the following criteria DO NOT need to be met for work to be considered for Art on the Streets as a whole. If works are being submitted for the following sites, please indicate in application narrative.
Mural Opportunity Sites
Please visit http://downtowncs.com/muralsites to view a portfolio of priority sites for murals throughout the Downtown area. Mural proposals may reference one of these sites specifically or may be submitted for consideration for any available site. Artists should note that acceptance of mural proposals will be pending approval of site owner in addition to exhibit jurors. Artist must specify whether paint or vinyl laminate will be used to render the image on the selected wall – it will be Artist's responsibility to purchase paint or order laminate; Art on the Streets will fund installation costs as needed including lifts, scaffolding and skilled labor.
Transit Gallery: Art on the Streets at the Downtown Transit Center
Two of the pieces in the 23rd annual exhibit will be selected through a partnership with Mountain Metro Transit to be installed at the Downtown Transit Center (127 E. Kiowa St.). When considering pieces for the Transit Gallery, jurors will give special consideration to works that reference mobility or include an interactive component.
In addition to mural sites, there are three pedestals for sculpture at the Transit Center:
Pedestal #1 can accommodate a piece up to 36" D x 36" W x 60" H.
Pedestal #2 can accommodate a piece up to 32" D X 52" W x 60" H.
Pedestal #3 can accommodate a piece up to 36" D x 48" W with no height restriction.
Again, the above criteria DO NOT need to be met in order for work to be considered for Art on the Streets as a whole. If works are being submitted for the above sites, please mention in artist statement.
INSTALLATION
What you will provide: Each selected artist bears responsibility for the installation of their work. Artists must deliver (or ship) their work and assist in its installation. All selected artists must provide a detailed plan for the installation of their artwork, to include any engineering specifications, all required equipment and supplies, unique considerations for medium of the work, and other significant factors affecting exhibition for an extended period of time. Receipt of a W9 Taxpayer Identification Form (or W8-BEN for artists outside the US) is required prior to payment of honorarium.
What we will provide: Reasonable installation expenses are covered by Art on the Streets, including additional labor and equipment needs in some cases, as long as these needs have been specified in the installation plan. A $2,000 honorarium will be awarded to each selected artist, so please calibrate installation costs accordingly. Cost of materials, labor and supplies over and above those stated in the installation plan will be deducted from honorarium. AOTS shall make emergency repairs when necessary.
Liability: AOTS, its sponsors and the City of Colorado Springs shall not be liable for any loss incurred due to a faulty connection between the artwork and the surface it is attached to. Please call 719-886-0088 with any questions BEFORE submitting your entry and installation plan.
Timing: Installation will occur from May 17-28, in the weeks prior to the exhibit's Launch Party in June 2021. Should the artist request a change in the installation plan, AOTS reserves the right to deduct additional/unexpected expenses (for example, a change in delivery/installation schedule of the artwork that results in additional equipment rental costs).
Questions: If you have any questions regarding AOTS' installation process and support, please contact exhibit director Claire Swinford via claire@downtowncs.com prior to applying (no phone calls, please).
ABOUT US
Art on the Streets (AOTS) is managed as a program of Downtown Colorado Springs, through Downtown Ventures, Inc., a nonprofit nongovernmental organization. The program is funded entirely by corporate and individual donors – no public funds are used.
Downtown is the heart of Colorado Springs' cultural community, and the arts play a central role in economic development, tourism, and quality of life. Art on the Streets is a celebrated Downtown tradition, currently in its 23rd year, that enlivens the urban experience for the 17,000 individuals who work there, as well as for residents and tourists. Especially during COVID-19, this exhibit has served as an important touchstone for the community, spurring greater engagement in public gathering spaces and providing cultural connection outside traditional venues that remain closed.
Annual exhibits are heavily promoted by Downtown Colorado Springs, including regional and national press outreach, a GPS-based smartphone tour of the exhibit, and a full-color exhibit brochure distributed throughout Downtown. It is also available online at www.downtowncs.com/aots.
Print this Page
View Legal Agreement