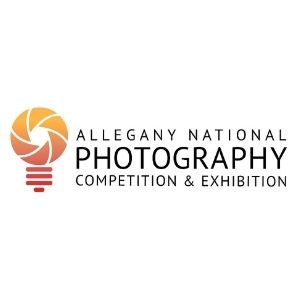 7th Annual Allegany National Photography Competition & Exhibition
9 N. Centre Street, Cumberland, MD 21502
Contact Email:
art@alleganyarts.org
Call Type:
Competitions
Eligibility:
National
State:
Maryland
Event Dates:
4/3/21 - 4/24/21
Entry Deadline:
2/12/21
Application Closed
REQUIREMENTS:
Media
Images - Minimum: 2, Maximum: 6
Video - Minimum: 0, Maximum: 6
Total Media - Minimum: 2, Maximum: 6
Entry Fee (7th Annual Allegany National Photography Competition & Exhibition): $30.00

Media Fee (per sample over minimum):$15.00

The 7th Annual Allegany National Photography Competition & Exhibition (ANPCE), sponsored by the Allegany Arts Council, will meld the region's rich concentration of photographic artists with an influx of national photographers in a juried competition offering more than $5,000 in cash prizes.
Show Dates
The exhibition will run from April 3-24, 2021, in the Saville and Schwab Galleries of the Allegany Arts Council in Cumberland, MD. Cumberland is located in the scenic and historic Mountain Maryland region, roughly midway between Baltimore and Pittsburgh.
The Public Opening and Awards Ceremony is currently scheduled Saturday, April 10, 2021, from 6-8 PM, barring COVID-19 restrictions. In the event social gathering is not permitted, a livestream event featuring the awards presentation will take place at the same time.
Background
The ANPCE has grown to become one the largest and most respected juried shows in the country. Since its inception in 2015, photographers from all 50 states have entered work, seeking national recognition and the opportunity to win cash awards.
In 2020, the show attracted 859 entries from 274 photographers nationwide, with 70 works making the final cut for exhibit in the ANPCE digital gallery (the usual live gallery show was cancelled because of COVID-19 restrictions).
Juror
Some of the country's foremost fine-art authorities have juried the show. The 2021 juror is Audrey Sands, who is the Norton Family Assistant Curator of Photography for the Center for Creative Photography and the Phoenix Art Museum. Her experience spans some of the most notable institutions in the country – The Museum of Modern Art in New York, the National Gallery of Art in Washington, DC, and the J. Paul Getty Museum in Los Angeles, CA. Sands holds a Ph.D. in the History of Art from Yale University, specializing in the history of photography. She also earned an M.A. in the History of Art and Visual Culture from the University of Oxford, and a B.A. in Art History from Barnard College.
Previous ANPCE jurors have included Dan Leers of the Carnegie Museum of Art in Pittsburgh, PA; Karen Irvine of the Museum of Contemporary Photography in Chicago; Shannon Thomas Perich of the Smithsonian's Photographic History Collection; Stephen Perloff, founder and editor of The Photo Review; and nationally recognized photographers Brownie Harris and Kenneth Garrett.
Application Requirements and Restrictions
Applicants may enter no more than six (6) entries, with no maximum per category.
Artwork must meet the following criteria:
All entries must be for sale.

All entries must have been completed by the applicant within the past three (3) years.

No entries will be accepted which have been previously exhibited in the Allegany Arts Council galleries.
Entry Categories and Descriptions

Category 1: Color
Two-dimensional photographic works of art printed in color on any medium/substrate (paper, canvas, metal, etc.) and using any process (wet darkroom, computer, etc.), maximum 48" in width, professionally presented and wired for hanging.

Category 2: Monochrome/Black and White
Two-dimensional photographic works of art printed in black and white or monochrome on any medium/substrate (paper, canvas, metal, etc.) and using any process (wet darkroom, computer, etc.), maximum 48" in width, professionally presented and wired for hanging.

Category 3: Photography as Sculpture
This unique category is about expanding the two-dimensional photographic plane into a three-dimensional work utilizing the photographic image. This should be accomplished by incorporating a dynamic combination of materials, methods, and concepts that challenge traditional photography boundaries and elaborate on concept and meaning.
We are looking for an original approach which merges image and material, exceeds the two-dimensional realm, and inhabits a three-dimensional space in a unique, creative and non-traditional way.
Submissions may combine any media, but must be fundamentally photography-based. This category does NOT include: applied texture on the surface of a two-dimensional (flat) print; stereoscopic photographs; two-dimensional (flat) prints that portray a perspective-shifting, or pseudo-3D images.
Work must be ready for display; free-standing, placed on a pedestal, or wired for hanging. Overall size may not exceed 48" in any dimension, and weight may not exceed 30 lbs. If needed, standard electrical AC power (60Hz, 120V) is available. To best represent the work, we encourage the artist to submit a short video under 5MB or a single image incorporating multiple views of the artwork.
Entry Guidelines
The minimum entry fee is $30, which may include up to two (2) works. Each additional entry is $15 per work.
Applicants may enter up to six (6) works into the competition with no maximum per category. Please double-check entries using the Image Category Selector to specify the appropriate category for each entry. The Allegany Arts Council reserves the right to reclassify entries which do not select a category or which do not meet the stated guidelines of the selected category.
For applicants entering the Photography as Sculpture category, a single video for each entry may be submitted in lieu of a digital image. Digital files may not exceed 5MB. Each visual representation of submitted work, whether digital image or video, will count as a single entry.
Applicants retain ownership and all copyrights to their work. However, those whose work is juried into the show agree to allow the Allegany Arts Council to use their names and the digital representation of their work on the show's website and in promotional materials and social media communications.

PLEASE NOTE: Because of the functionality of the CAFÉ entry system, applicants entering only one entry must upload the same piece twice, both in the CAFÉ portfolio and entry application.
For troubleshooting or assistance with entry, please contact the Allegany Arts Council at 301.777.2787 or at art@alleganyarts.org.
Awards
Best in Show: $1,500

Color Category
1st Place: $800
2nd Place: $250
3rd Place: $100

Monochrome Category
1st Place: $800
2nd Place: $250
3rd Place: $100

Photography as Sculpture Category
1st Place: $1,200

People's Choice: $500
*The juror reserves the right to not present an award in any category if insufficient quantity or quality is determined.
Important Dates
Entry deadline Friday, February 12, 2021
Notifications February 26, 2021
Delivery by All artwork must be received by March 27, 2021
Exhibition 4/3/21-4/24/21
Awards/Opening Saturday, April 10, 2021
Pick-Up / Return 4/27/21-4/30/21
Print this Page
View Legal Agreement