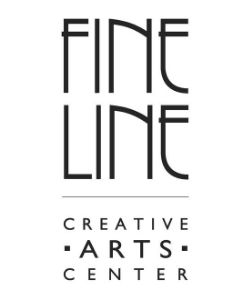 Fanciful Expressions
Fine Line Creative Arts Center
37w570 Bolcum Rd
St. Charles IL 60175
APPLY NOW
Contact Email:
gallery@fineline.org
Call Type:
Exhibitions
Eligibility:
National
State:
Illinois
Entry Deadline:
5/2/21
Days remaining to deadline: 9
REQUIREMENTS:
Media
Images - Minimum: 1, Maximum: 3
Total Media - Minimum: 1, Maximum: 3
Entry Fee (Entry Fee): $35.00

Fanciful Expressions
July 1 – August 12, 2021

Artists are invited to submit original artwork for the 'Fanciful Expressions' exhibit at the Kavanagh Gallery of Fine Line Creative Arts Center, St. Charles, Illinois.
Any artist whose work explores the whimsical, lighthearted, fantastical, or silly aspects of life is invited to apply. All 2-D and 3-D media will be considered for this exhibit.
This call is open to artists residing in the United States aged 18 and over.
The Kavanagh Gallery Committee will curate the show. The show will charge sales commissions of 30% for any artwork sold during the show. Fine Line will handle all sales and sales tax and provide the artists with a check after the show's end for all sales. As this is a gallery show, artists need not be present while the show is open. Fine Line is responsible for the show installation, opening reception, and sales.
Awards - $800 in prizes will be awarded. Judge to be determined
Jury Decisions - Jurors' selections are based on creativity, quality of artistry, and originality, as represented in the images submitted. Notification of the jury's decisions for the show will be sent via Café email on or before May 22, 2021. A contract, complete shipping information, and other forms will follow by email to those accepted into 'Fanciful Expressions.'
Requirements:
· Artist must be at least 18 years of age
· Up to 3 pieces may be submitted
· Images must be of the actual work to be exhibited
· Artwork must be original (not copied from other art or made from a kit)
· Work must have been completed in the last two years
· Piece(s) must not have been shown previously at Fine Line
· All pieces must be for sale
Entry Fees - Artists may submit one entry. Each applicant may submit up to 3 pieces per entry. A non-refundable entry fee of $35 is due at the time of application.
Artists Statement - All applicants are required to submit an artist statement limited to 1000 characters.
Location - Kavanagh Gallery, Fine Line Creative Arts Center, 37w570 Bolcum Rd, St Charles, IL 60175
Shipping - Artist is responsible for shipping artwork to and from Fine Line Creative Arts Center. A return shipping label MUST be included with work that is shipped for this exhibit.
Size Limitation - The size of your entry as packed for shipping is not to exceed 48 inches' x 32 inches' x 6 feet. The weight cannot exceed 50 pounds. A waiver of size limitation may be granted under exceptional circumstances.
Display Information and Requirements - The Kavanagh Gallery has grey pedestals for use during gallery shows. Smaller items will be in locked display cabinets. If artwork will require any unusual display protocol, it is the artist's responsibility to provide these items. Due to the nature of the gallery's ceiling structure, we cannot hang artwork from the ceiling. The gallery uses the Walker Display system for artwork hung on our walls. We are not able to affix artwork to the wall with nails or screws. Hanging work should have wire and screw eyes: no saw-tooth hangers, No clip frames.
If you have any special hanging requirements, you must contact Fine Line in advance of delivering your work.
Liability - Fine Line provides security in the Kavanagh Gallery with 24/7 video monitoring. Insurance is provided to artists from the time of the receipt of work until the show's end. The insurance value is deemed to be 70% of the sale price. Insurance of items during shipping is the responsibility of the artist (to and from Fine Line).
Calendar
05/02/21 - All application entries are due via CAFÉ
05/22/21- Artists are notified of the jury's decision via email
06/29/21 - Delivery and check-in of work (10 am – 6 pm by hand)
07/09/21 - Show opening – format of the opening reception to be determined
07/01/21 – 08/12/21 – Show open to the public (Mon-Sat 10 am - 5 pm)
08/14/21 – 10 am – 6 pm - Pick-up work/Work shipped
Exhibited work cannot be removed from the gallery until Saturday, August 14, 2021.
Print this Page
View Legal Agreement