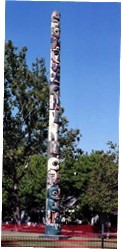 Victory Park Public Art
Contact Email:
trevor.wilson@Stocktonca.gov
Call Type:
Public Art
Eligibility:
Regional
State:
California
Entry Deadline:
1/21/21
Application Closed
REQUIREMENTS:
Media
Images - Minimum: 1, Maximum: 10
Audio - Minimum: 0, Maximum: 10
Video - Minimum: 0, Maximum: 10
Total Media - Minimum: 1, Maximum: 10
Artist Eligibility
The Stockton Arts Commission is looking for artists with a wide variety of public art experience who will bring the highest standard of public art to Stockton. Artists may submit a Conceptual Design Proposal package individually or as a team. Artists living in or experienced working in California are encouraged to apply; City scoring provides a local preference for artists living in San Joaquin County and the City of Stockton.
Budget
The completed Project budget will be between $100,000 and $175,000. The total project budget must include art design, fabrication, delivery, storage, and installation. Total Project Budget should be inclusive of all state and local (encroachment and building) permits, fees, and requirements including prevailing wage. The Project budget will be inclusive of travel, artists fee, and all direct costs.

Timeline
RFP is posted to /Call for Entry November 20, 2020
RFP is advertised November 21,22 2020
Optional Job Walk December 3, 2020 @ 2:00 p.m.
Questions due December 10, 2020
Answers provided December 17, 2020
Proposals due January 21, 2021
Round 1 Ranking February 5, 2021
Round 2 Finalists notified February 5, 2021
Round 2 Interview and maquette due March 5, 2021
Round 2 Interviews completed March 19, 2021
Round 3 SAC interview March 26, 2021
Selection March 26, 2021
Proposals are due January 21, 2021, at 2:00 PM via https://www.callforentry.org/
Selection Criteria:
The Proposed Art must be durable, and all durable mediums suitable for a park will be considered for the Project Site. The Project site will be open to moisture, sun, high winds, and other elements such as extreme weather and vandalism. Proponents are encouraged to visit the Project Site.
Artists Qualifications
The Proponent must identify the following qualifications:
Successful design, fabrication, and installation of public art in the past 5 years.

Examples of past work.
Evidence of creative and technical expertise in past projects.
Placemaking experience
Project management experience
Experience working with community and neighborhood groups incorporating their input.
Experience working with municipal agencies.
Experience with or understanding of the California Department of Industrial Relations (DIR), DIR certified contractor requirements, and prevailing wage requirements.
Prevailing wage https://www.dir.ca.gov/public-works/prevailing-wage.html
DIR Certification Requirements https://www.dir.ca.gov/Public-Works/Contractor-Registration.html
Conceptual Design Proposal Requirements:
Completed Application (as provided in Call for Entry)
Letter of Interest: An artist statement and letter of interest not to exceed two pages which explain your interest in the Project, experience with similar public art projects, and outlines your approach to public art.
Professional Resume. Provide a resume for each artist. Each resume will not exceed two pages. Include artist training, professional experience, art and or public art commission membership.
Presentation of digital images: A Presentation (preferably PowerPoint) or link to a website of no more than ten (10) images per Proposal (not per artist) of previous public art projects with each image clearly identified and numbered. Each image must be jpeg format (.jpg), no larger than 1MB and at least 72dpi.
PowerPoint Presentation requirements: Artist last name, first initial (smithb), and place a number in the lower right corner of each slide, corresponding to the Image Identification List.
JPEG image requirements: Size must be up to 1024 pixels (14.222) on the longest side at 72dpi. Files must be named with the artist's last name, first initial, underscore, and number corresponding to Image Identification List (smithb_1).
Image Identification List: An image identification list must correspond to the submitted digital images and video or be visible on the website for each image. Each image description should include: image number, artist name, the title of the art, location of art, date of completion, media, dimensions (height x width x depth (in feet), project budget, final project cost, and a brief description of the work.
Proposal Design and Statement of Approach. Provide a one-page narrative explaining the Proposal design and how it relates to the stated theme
Visual representation of Proposal- a conceptual sketch of the proposed artwork.
Detailed Budget. Proposal Budget must be realistic and complete. It should be a line item budget which includes accurate material costs, studio fees, professional services for engineering services and State of California public works projects including DIR contractor services.
Examples of line items include but are not limited to: project management costs, installation, storage, travel, artist design fee, photography, equipment such as lifts and booms, transportation permits and fees, fabrication oversight and welding certifications, requirements to certify with State of California, use of a DIR certified contractor to install the art if the artist is not DIR certified, payment of prevailing wage to required parties, building permit, and encroachment permit fees, and a minimum10% contingency budget.
Professional References: Names, addresses, and phone numbers of three client references for each applicant in the Proposal.
Optional Supplemental Materials: Provide selected materials about the artist(s): articles, reviews, catalogs, etc.
Selection Process
Round 1: All submissions will be reviewed by the selection committee which will include members of the public, city staff, and art commissioners. Decisions will be made based on the overall quality and merit of the artist's past works and the originality and creativity of the presented conceptual design, and Proposal Package.
Round 2: After review, up to three artists will be selected to submit a more advanced Proposal. A stipend of $1,000 will be authorized for each finalist to create a maquette for consideration during a final review and interview. The stipend will be provided to the artist upon the successful completion of the presentation. The final interview will review the proposal, detailed budget, durability, cleaning protocol, qualifications, previous experience. Each artist will share their concept and approach to the Project.
Round 3: The Selection Committee will bring the Finalist to the Stockton Arts Commission. Upon approval by the Commission, the Finalist will go to City Council for final approval. After City Council approval, the public art contract and scope of services will be written. A sample of this agreement is attached and incorporated by reference.
Selection Criteria
Artists selected to present in Round 2 will be given four weeks to further develop the design concept maquette, proposal, detailed budget, and presentation. The artist will be evaluated on artistic excellence, creativity, and originality. The art piece will be rated on feasibility, maintenance standards, resistance to vandalism, and appropriateness to the site. The budget will be evaluated on the appropriateness of quotes, the reference to themes suggested by the community, and a comprehensive understanding of the obligations of this RFP.
After finalist presentations, the City will work with technical experts and art specialists to review the art designs and verify the proposed artwork is compliant with City building codes and regulations at the park site.
Artwork must demonstrate a 20-year minimum lifespan.
All documents, sketches plans, specifications, reports and all other materials submitted as part of the RFP and Proposal process will become the property of the City of Stockton.
Terms of Contract
All applicants must read and acknowledge acceptance of the terms of the City's public art contract on City's website before responding to the RFP. The terms of the contract are non-negotiable and failure to accept the terms of the contract will result in disqualification from the project.
CAPA and VARA
The selected artist will be required to waive certain rights according to the terms outlined in the agreement related to the California Art Preservation Act a("CAPA") and the Visual Artists Rights Act ("VARA") including but not limited to:
After completion and final installation of the Project, the artwork will be considered the property of the City.

The City will maintain control over the site, and rights to alteration, repair, conservation, removal, relocation, and storage.
The City will use good faith efforts to contact the Artist to notify regarding repairs or removal but retains the right to make the final decision.
Requirements to enter into an agreement with the City of Stockton
Before the City approval of the Public Art Agreement, and before Artist's engaging in an operation or activity for Project, Artist shall obtain a City of Stockton Business License and proof of insurance coverage outlined in Exhibit 1, which must be kept in effect during the term of this Agreement.
Print this Page
View Legal Agreement