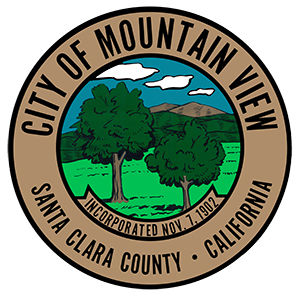 Rengstorff Park Aquatics Center Public Art
Contact Email:
VAC@mountainview.gov
Call Type:
Public Art
Eligibility:
Regional
State:
California
Entry Deadline:
1/27/21
Application Closed
REQUIREMENTS:
Media
Images - Minimum: 5, Maximum: 20
Total Media - Minimum: 5, Maximum: 20
CITY OF MOUNTAIN VIEW - CALL FOR ARTISTS
Public Art - Request for Qualifications (RFQ)
Rengstorff Park Aquatics Center

Applications will be accepted from:
12:00 noon (PST), Monday, December 21, 2020
through
12:00 noon p.m. (PST), Wednesday, January 27, 2021
Applications will not be accepted after 12:00 noon (PST), Wednesday, January 27, 2021, and only the first 100 applications will be accepted (whichever comes first).

City of Mountain View Overview
Mountain View is located in the heart of Silicon Valley and at the center of the technology industry, covering 12 square miles and is home to almost 78,000 residents, many nationally and internationally known corporations, and a thriving small business base. Located 10 miles north of San Jose and 35 miles south of San Francisco, the central location provides easy access to the entire San Francisco Bay Area and Northern California cities. Mountain View prides itself on having attractive and well-built residential communities served by neighborhood parks and playgrounds, recreational facilities, quality education, and convenient shopping.
Over the years, the City has instituted a public art program and built a collection of public art using public/private partnership, community involvement, and some public funds. A major component of this program is a City policy known as the One Percent for Art Program which requires that 1 percent of all major City capital improvement projects over $1 million be spent on public art related to the project. This program is administered by the Visual Arts Committee (VAC), a seven-person, City Council-appointed advisory committee that will recommend public art to the City Council, whose decision is final. More information on the public art program is available on the City's website at: www.mountainview.gov/council/bcc/visual.asp.
Site and Project Description
The Rengstorff Park Aquatics Center (Aquatics Center) is located on the northeast side of Rengstorff Park along Crisanto Avenue and opened in 1959. The project would replace the existing 5,200 square foot building and two pools with new facilities intended for year-round use. The proposed design for the Aquatics Center Project takes design cues from surrounding streets, public access to the proposed Aquatics Center, its proximate location to the recently renovated Community Center, and all the City facilities and amenities located at or near Rengstorff Park. The proposed aquatics building is sited to arrange a "dialogue" with the Community Center by aligning itself to create a promenade connection between each building's entry point. Artists are encouraged to visit the park site prior to submitting an entry, however, any travel costs associated with the visit will be the sole responsibility of the artist.

The new, approximately 8,000 square foot aquatics building contains restrooms, showers, changing rooms, and mechanical/plumbing support spaces, and features a multi-purpose room accessible to the pool deck. The proposed building is simple in form and reflects its two distinct purposes: to provide improved municipal pool programming and to offer the local residents a gateway to aquatics fun.

The proposed design for the replacement facility is intended to provide:

- A new, approximately 8,000 square foot aquatics building.
- Two new pools—a 25-yard by 25-meter lap pool and a recreational swim pool: recreational pool with zero beach entry, slide, and two lanes; and lap pool with 10 lanes and 2 dive boards;
- Pool deck with seating and umbrellas;
- Generous lawn recreation areas around the pool;
- Long concrete benches around the lap pool for watching competitive events;
-Umbrellas, picnic tables, and benches for recreational use around the pools;
-Restriped parking lot with up to 54 spaces and vehicle drop-off area; and
- Storm water treatment basins.

Project Budget
Project Budget estimated to be approximately $180,000 (for up to three art installations). The selection process will be a two-part process where the top 2-5 artists will be invited back to develop proposals with a semi-finalist Design Honorarium of $1,000 per artist. The VAC will then select the final artists for City Council consideration.
The project budget is all-inclusive of project costs, including artist's fees and expenses, taxes, materials, permit fees, travel, shipping and crating, insurance fees, permitting, site preparation, fabrication/installation or execution of the artwork. The VAC seeks to complete up to three significant art installations on the site. The VAC is open multiple artists and/or locations. Artists may also apply individually or as a team. For example, the VAC may select two art installations from one artist and one art installation from another artist. The total budget for all installations will not exceed $180,000.

Artist Eligibility
This Request for Qualifications is open to all professional and emerging artists residing in California that are over the age of 18. Bay Area artists are encouraged to apply. Entries not meeting eligibility requirements will be withdrawn from consideration. Artists must demonstrate that they have successfully completed similar works in the past when submitting their qualifications.

Potential Art Location Descriptions (See Attached Site Plan):
A. Exterior wall, across from the parking lot: Directly adjacent to the main entry to the swim center is an approx. 19-foot-high wall. The composite wood wall will be approximately 60+ feet wide, has planned super graphic text and embedded lighting accent elements. The wall could accommodate two-dimensional works of art or could be a nice backdrop for a ground mounted installation.
B, C, D, & E. Open Grass Areas: There are several areas designated for open area grass/plantings that can be considered for free-standing sculpture or other type of art.
F. Entry Plaza: The entry plaza (exterior) and/or lobby area (interior).
G. Fences: Perimeter fences surrounding the facility will be approx. 8' foot high and composed of either vinyl coated tight-knit "no-climb" chain-link or metal picket material. Any art proposed will need to account for its own support or be designed to replace sections of the fencing entirely and serve both artistic and perimeter security functions.
Additional Considerations
· Art pieces shall not have significant weight that would require substantial structural support from the building.
· City Council has requested integration of art pieces with existing design elements and context within Rengstorff Park.
· The Visual Arts Committee emphasizes the following components and themes for this project: lighted pieces, water theme, pieces that incorporate shade, artistic benches, fencing, as well as art pieces designated for multiple locations that are related to each other thematically and visually.
· The artwork should be of materials and construction that are resistant to theft, vandalism, and weathering and constructed to avoid expensive maintenance and repair by City staff.
· The artwork should be free from unsafe conditions or factors that could bear upon public liability and the safety of the community.
· The artwork and installations should be appropriate civic or public art suitable for display to a wide and diverse audience.
· The artwork should have meaning relative to its setting and to the Mountain View community.
Selection Process
The Visual Arts Committee will review the submitted applications and select the semi-finalists. The VAC will evaluate applications on the following criteria:
· Originality of artistic style
· Type of artwork proposed
· Ability of the artwork to withstand outdoor conditions
· Maintenance requirements
· Artist's experience with public art commissions and working within the public process
· Artist's experience with art projects of a similar size and scope
The semi-finalists of up to five artists will be selected by the VAC and these artists will be asked to develop a design proposal. A design stipend of $1,000 will be paid to each of the semi-finalists upon completion of their design proposal.
The final design proposals will be presented to the Visual Arts Committee for review. The VAC will be asked to rank the design proposals, and a recommendation will be made for consideration by the City Council for final selection of the public art design/artist.
The City Council may require additional drawings or information for their respective review. The VAC is willing to work with an artist or artists on the design proposal to ensure suitability and sustainability. The City and VAC reserves the right to reject any or all proposals.
Submission Requirements
All applications must be submitted online via CaFÉ at www.callforentry.org, an online application system for calls for entry. There is no charge for artists to apply or use CaFÉ. Applications that are mailed, faxed, or hand-delivered will not be considered, as this is an online system. Please review the Request for Quaifications prior to submitting an application.
All applications should include the following:
· Artist Resumé
· Signed Application Checklist (see Call for Proposals Attachment 1)
· Five (5) to seven (7) images of artworks completed within the past five years. All artwork images must be examples demonstrating the artist is capable of creating and commissioning durable artwork adequate for the outdoor elements (i.e., sun, rain) and a public setting. Images of artwork must include annotated descriptions. Please include: art title, date the art was created, dimensions, type of media, and location of the installation (address, city, state). For team application, please indicate the lead artist for each project.
· Professional references (minimum of 2)
· Letter of interest (1-2 pages), including an outline of your qualifications and relevant experience, interest in this project and a general approach to this project
· Optional: A rough sketch of a proposed design can be included, but is not required. Artists will not be held to, nor reimbursed for, any preliminary sketches.
All applicants should allow adequate time to submit their applications. To get additional assistance using CaFÉ, please contact WESTAF by calling 303-629-1166 or via e-mail at cafe@westaf.org.
NOTE: If your application is not completed in its entirety, it will not be honored as an official submittal and will not be reviewed. Applications must be submitted online on www.callforentry.org. Artists should only submit applications directly through the callforentry.org website; no other form of application will be accepted. Late or incomplete applications cannot be considered. ALL SUBMITTALS WILL BECOME THE PROPERTY OF THE CITY OF MOUNTAIN VIEW. The City of Mountain View is not responsible for loss of or damage to any materials.

Award of Contract
The City of Mountain View reserves the right to accept or reject any submittals and to alter or extend the selection process as needed. This RFQ and the selection process shall in no way be deemed as a binding contract or agreement of any kind between the City and the artist. Award of a contract is contingent upon approval of the Visual Arts Committee and City Council. Artists and artist teams selected and approved will contract with the City for the entire duration of the project.
The selected artist will be required to secure and maintain various types of insurance, including Automobile Liability, General Liability and other insurance as needed. Finalist(s) will be contacted regarding next steps, including an agreement with the City of Mountain View (see Sample Agreement attached). Finalist(s) will also be required to obtain a business license and insurance (requirements are noted in the Sample Agreement). Selected artwork is to be installed in 2022.
The artwork commissioned for this project shall become the property of the City of Mountain View. The artwork will be maintained as part of the City's permanent art collection. The City shall have no obligation to display the artwork for any particular period or in perpetuity.
Artist Responsibilities
The selected artist or artistic team will be expected to work with City staff to develop the specific parameters of the public art component, as well as implement all aspects of the project.
These specifics will include:
• Developing the final design proposal
• Selecting appropriate artistic materials for the design
• Developing a final project timeline
• Attending meetings with city staff as necessary
• Obtaining all required permits
• Complying with federal, state and local rules and regulations related to prevailing wage
• Obtaining appropriate insurance for the artwork until City has accepted the artwork
• Fabrication/installation or execution of the artwork
• Delivery of the artwork
• Providing detailed instructions for the preservation of the artwork
• Providing detailed documentation on the engineering, execution or installation of the artwork
• Abiding by all requirements of the artist's contract with the City
• Depending on the artwork type, a building permit may be required. The artist is responsible for obtaining the building permit.
• Depending on the artwork type, a structural engineer may be required to provide plans and calculations for the building permit. The artist is responsible for obtaining services of a licensed structural engineer. Cost for services of a structural engineer shall be borne by the artist and included in the cost of the proposed art.
Contact Information
All questions or requests for additional information regarding this Request for Qualifications should be e-mailed to vac@mountainview.gov. Any questions regarding the CaFE (Call for Entry) website should be directed to WESTAF at 303-629-1166 or www.callforentry.org/.
Print this Page
View Legal Agreement