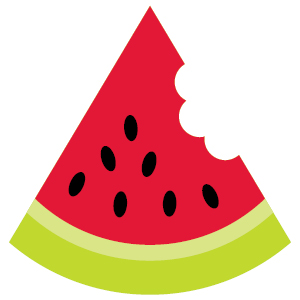 SummerFair 43 at MSU-Billings
401 N. 27th Street
Billings, MT 59101
APPLY NOW
Contact Email:
events@artmuseum.org
Call Type:
Festivals
Eligibility:
National
State:
Montana
Entry Deadline:
4/30/21
Days remaining to deadline: 8
REQUIREMENTS:
Media
Images - Minimum: 3, Maximum: 8
Video - Minimum: 0, Maximum: 2
Total Media - Minimum: 3, Maximum: 10
Entry Fee (Non-Refundable Application Fee): $30.00

Yellowstone Art Museum
SummerFair 43 at Pioneer Park
June 25, 26, & 27
Show Information
All booth spaces will be preassigned and specific spaces are not guaranteed. Location is based on proximity to like artists and date of application received.

Each exhibitor is responsible for providing his/her own booth and equipment. Summerfair is outdoors. Exhibitors should plan for sun and/or inclement weather.

Exhibitors will receive an ample amount of booth space (at least 12' x 12').

Exhibitors may not use any additional space without consulting the show coordinator. All work, display, and storage must stay within the assigned exhibitor space. Booths should not interfere with neighboring booths. Show coordinator shall make the final determination and participants must adhere to coordinator decisions.

Exhibitions or wares not conforming to event guidelines will be asked to remove those items or entire booth if necessary.

We recommend all artists remove and safely store important or expensive items each night. The Yellowstone Art Museum is not responsible for any damage, theft, or accidents.

Cancellation by artist for any reason after June 1, 2021 will result in forfeiture of booth fee.

Summerfair artists are required to stay open for business through Sunday, June 27, until the closing time of 4:00 p.m. Vehicles will not be allowed in the gated area from Friday, June 25 at 2 p.m. until 4:15 p.m. on Sunday.
Jurying and Application Information
Jurying is done by a committee of community members. Jurors look for saleable, fine quality, creative, original work by the artist. The committee strives to balance media representation. Only work hand-crafted by the selling artist is acceptable.

No commercial or mass-produced products will be permitted,

except reproductions of paintings or drawings, as long as the original art is also for sale in the artist's booth. Since images of work are the determining factor in acceptance, take pictures with care. Jury decisions are final. Past participation does not guarantee jury acceptance.

Send two to five digital images that clearly represent work to be sold at Summerfair. The committee recommends that three of these show a small grouping (two to four items), in order to give the jurors a clear understanding of the variety and range of your work. One image must show your complete booth display. The committee reserves the right to refuse any artist the privilege of exhibiting work not previously approved by the jury.
If your application is accepted by the jury, your booth fee will be due by May 28.

All artists will receive notification of the jurying results electronically.
Show Fees

Application & Jury Fee (non-refundable): $30

Booth Fees:
12' x 12' = $350
12' x 24' = $425

Corner Booth (Upon Availability):
12' x 12' = $400
12' x 24' = $475

Electrical fee (limited, optional)
+$20

Late Applications, recieved after April 30, 2021 may be subject to a late fee or other inconveniences.

NOTE: Cancellation by artist for any reason after Friday, May 28 will result in forfeiture of booth fee.
Print this Page
View Legal Agreement