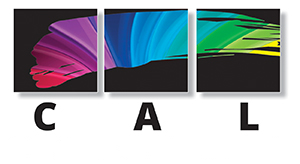 CAL Spring 2021 Judged Show
Conroe Art League
P.O. Box 3623, Conroe, TX 77305
APPLY NOW
Contact Email:
ezemarty@yahoo.com
Call Type:
Competitions
Eligibility:
National
State:
Texas
Entry Deadline:
3/7/21
Days remaining to deadline: 11
REQUIREMENTS:
Media
Images - Minimum: 1, Maximum: 20
Total Media - Minimum: 1, Maximum: 20
Entry Fee (Conroe Art League): $15.00

Media Fee (per sample over minimum):$15.00

CAL Spring 2021 Judged Show Eligibility

CAL's Spring 2021 show is virtual. Artists must upload an image of each artwork to the show. Judging is online. Winners of the following ribbons: 1st, 2nd, 3rd, 1st Honorable Mention, Best of Show, Best Landscape, Best Floral, and Best Student will be qualified to hang their winning artwork in the CAL gallery in the coming months and must comply with size requirements.
JUDGE: Arielle Masson from the Glassell School of Art.
ENTRY DATES: January 18, 2021 to March 7, 2021 midnight
HOW TO ENTER SHOW: Go to the Call Listing URL (TBD) to enter your artwork information and pay your fee.
Eligibility Rules
All artwork is to comply with Lone Star Art Guild (LSAG) show rules. The next LSAG Convention is scheduled for May 27, 2021, for which rules can be found at the link below:
http://www.lonestarartguild.org/, click on Shows, then Click Enter.
CAL's Spring 2021 Show is virtual. References to formal take-in are not applicable. Regardless, you must enter all the information so it can be transferred to the LSAG database.
Please ensure your name does not appear on the image of your artwork. If you have already signed it, please hide signature with masking tape or other means.
Artwork must be original and may not have been painted on by any other person and must have been completed in the past 2 years.
Artist must comply with size requirements and community standards as per LSAG rules.
Winners of 1st place, 2nd place, 3rd place, 1st honorable mention, Best of Show, Best Landscape, Best Floral, and Best Student are eligible to hang their winning artwork in the CAL Gallery in APRIL; therefore, size requirements are enforced.
The CAL Spring 2021 Judged Show is open to all artists. Only paid members may participate in the LSAG Convention Show. Nonmembers are listed in LSAG with a home league of NONE.
Artists showing in the CAL Gallery must be a current paid member of Conroe Art League. Click here to join: https://conroeartleague.com/Members/Join
Width, height and depth must be entered correctly. Include the frame size in your measurements. Round up to whole inches.
Once the artwork entry has been entered into the show, the information cannot be changed or revised. No substitutions of artwork can be made.
FEES for Artist over the age of 18 - $15 per entry
FEES for School Students up to 18 years of age are waived if they use coupon code STUDENT18 at checkout. Do not use this code if you are not a school student under 18.
Maximum 3 pieces per artist per category. An artist may enter multiple division/categories for different pieces of artwork. Maximum 20 pieces of artwork per artist may be entered in this show.
An artist can only be in one Division. Artists must enter all artwork in the same division for any show. Artist's Division is listed on the member's CAL profile for CAL members. Artist's Division is required by the LSAG database. Artist may move to a higher Division, but not to a lower Division.
Each artist decides the Category in which to place his or her work, with the advice of the member club's show chairman when needed. The show chair reserves the right to disqualify any artwork not entered in the appropriate Category. The following Division/Category combinations are allowed in the CAL Spring 2021 Judged Show.
I-PROFESSIONAL DIVISION
I-A (Div I-Professional, Cat A-Oil/Acrylic)
I-B (Div I-Professional/Cat B-Watercolor/Acrylic)
I-C (Div I-Professional/Cat C-Pastels)
I-D (Div I-Professional/Cat D-Drawing)
I-E (Div I-Professional/Cat E-Mixed Media)
I-F (Div I-Professional/Cat F-Photography)
I-G (Div I-Professional/Cat G-Digital Art)
I-H (Div I-Professional/Cat H- Abstract/Experimental/Non-Objective)
I-I (Div I-Professional/Cat I-Sculpture)
I-J (Div I-Professional/Cat J-Studio Fine Crafts)
II-SEMI-PROFESSIONAL DIVISION
II-A (Div II-Semi-Professional, Cat A-Oil/Acrylic)
II-B (Div II-Semi-Professional/Cat B-Watercolor/Acrylic)
II-C (Div II-Semi-Professional/Cat C-Pastels)
II-D (Div II-Semi-Professional/Cat D-Drawing)
II-E (Div II-Semi-Professional/Cat E-Mixed Media)
II-F (Div II-Semi-Professional/Cat F-Photography)
II-G (Div II-Semi-Professional/Cat G-Digital Art)
II-H (Div II-Semi-Professional/Cat H- Abstract/Experimental/Non-Objective)
II-I (Div II-Semi-Professional/Cat I-Sculpture)
II-J (Div II-Semi-Professional/Cat J-Studio Fine Crafts)
III-NON-PROFESSIONAL DIVISION
III-A (Div III-Non-Professional/Cat A-Oil/Acrylic)
III-B (Div III-Non-Professional/Cat B-Watercolor/Acrylic)
III-C (Div III-Non-Professional/Cat C-Pastels)
III-D (Div III-Non-Professional/Cat D-Drawing)
III-E (Div III-Non-Professional/Cat E-Mixed Media)
III-F (Div III-Non-Professional/Cat F-Photography)
III-G (Div III-Non-Professional/Cat G-Digital Art)
III-H (Div III-Non-Professional/Cat H- Abstract/Experimental/Non-Objective)
III-I (Div III-Non-Professional/Cat I-Sculpture)
III-J (Div III-Non-Professional/Cat J-Studio Fine Crafts)
IV-ADULT STUDENT DIVISION
IV-A (Div IV-Adult Student/Cat A-Oil/Acrylic)
IV-B (Div IV-Adult Student/Cat B-Watercolor/Acrylic)
IV-C (Div IV-Adult Student/Cat C-Pastels)
IV-D (Div IV-Adult Student/Cat D-Drawing)
IV-E (Div IV-Adult Student/Cat E-Mixed Media)
IV-F (Div IV-Adult Student/Cat F-Photography)
IV-G (Div IV-Adult Student/Cat G-Digital Art)
IV-H (Div IV-Adult Student/Cat H- Abstract/Experimental/Non-Objective)
IV-I (Div IV-Adult Student/Cat I-Sculpture)
IV-J (Div IV-Adult Student/Cat J-Studio Fine Crafts)
VES-ELEMENTARY SCHOOL STUDENT DIVISION
VES-A (Div VES-Elem School Student/Cat A-Oil/Acrylic)
VES-B (Div VES-Elem School Student/Cat B-Watercolor/Acrylic)
VES-C (Div VES-Elem School Student/Cat C-Pastels)
VES-D (Div VES-Elem School Student/Cat D-Drawing)
VES-E (Div VES-Elem School Student/Cat E-Mixed Media)
VES-F (Div VES-Elem School Student/Cat F-Photography)
VES-G (Div VES-Elem School Student/Cat G-Digital Art)
VES-H (Div VES-Elem School Student/Cat H- Abstract/Experimental/Non-Objective)
VES-I (Div VES-Elem School Student/Cat I-Sculpture)
VES-J (Div VES-Middle School Student/Cat J-Studio Fine Crafts)
VMS-MIDDLE SCHOOL STUDENT DIVISION
VMS-A (Div VMS-Middle School Student/Cat A-Oil/Acrylic)
VMS-B (Div VMS-Middle School Student/Cat B-Watercolor/Acrylic)
VMS-C (Div VMS-Middle School Student/Cat C-Pastels)
VMS-D (Div VMS-Middle School Student/Cat D-Drawing)
VMS-E (Div VMS-Middle School Student/Cat E-Mixed Media)
VMS-F (Div VMS-Middle School Student/Cat F-Photography)
VMS-G (Div VMS-Middle School Student/Cat G-Digital Art)
VMS-H (Div VMS-Middle School Student/Cat H- Abstract/Experimental/Non-Objective)
VMS-I (Div VMS-Middle School Student/Cat I-Sculpture)
VMS-J (Div VMS-Middle School Student/Cat J-Studio Fine Crafts)
VHS-HIGH SCHOOL STUDENT DIVISION
VHS-A (Div VHS-High School Student/Cat A-Oil/Acrylic)
VHS-B (Div VHS-High School Student/Cat B-Watercolor/Acrylic)
VHS-C (Div VHS-High School Student/Cat C-Pastels)
VHS-D (Div VHS-High School Student/Cat D-Drawing)
VHS-E (Div VHS-High School Student/Cat E-Mixed Media)
VHS-F (Div VHS-High School Student/Cat F-Photography)
VHS-G (Div VHS-High School Student/Cat G-Digital Art)
VHS-H (Div VHS-High School Student/Cat H- Abstract/Experimental/Non-Objective)
VHS-I (Div VHS-High School Student/Cat I-Sculpture)
VHS-J (Div VHS-High School Student/Cat J-Studio Fine Crafts)
Print this Page
View Legal Agreement