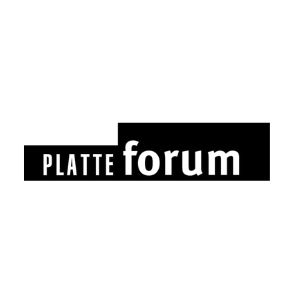 2021/2022 PlatteForum Resident Artist Application
2400 Curtis St
Suite 100
Denver, CO 80205
APPLY NOW
Contact Email:
ehernandez@platteforum.org
Call Type:
Residencies
Eligibility:
International
State:
Colorado
Entry Deadline:
3/15/21
Days remaining to deadline: 14
REQUIREMENTS:
Media
Images - Minimum: 0, Maximum: 10
Total Media - Minimum: 0, Maximum: 10
Entry Fee (2021/2022 PlatteForum Resident Artist Application): $35.00

PlatteForum is an award-winning and innovative arts, youth development, social justice and artist-in-residence program in Denver, founded in 2002. As a 501 (c)3 nonprofit organization, PlatteForum teams youth from historically marginalized communities with professional artists in intensive, structured, and long-term creative learning environments. Youth work side by side with Resident Artists to collaboratively plan, produce, and exhibit a body of work in an environment in which artistic excellence is highly valued. Youth in PlatteForum's programs delve into a variety of art forms and social justice topics, confronting challenges and obstacles and making life-changing discoveries about who they are, what they are capable of achieving, and where they belong in the world.
As an artist community, PlatteForum supports the creation and presentation of new art and ideas by contemporary artists. By supporting working artists, PlatteForum generates dialogue in the larger community about the role of the artist and social justice in society. Located in a rich urban context, PlatteForum's dynamic, artist-centered residences are built upon the notion of engaging the broader community in the creation of new work, where artists, youth, and the public collaborate. Each resident artist becomes a catalyst for innovative and expanded thinking about what art is and can be.
Residencies at PlatteForum are competitive with over 100 applications and only four to five slots awarded each year. Each residency gives the artist, the time, space and support to extend their work and share their ideas with the public. Artistic excellence, innovative ideas for engagement and collaboration with the public, and a diversity of ideas, genres, social justice topics and methodologies are paramount in selecting artists for only four to five available slots in the Artist Residency program each season. Residencies are typically 5-8 weeks in duration. Residency time slots follow the approximate schedule:

Residency A: Sept-Oct 2021
Residency B: Jan-March 2022
Residency C: March-May 2022
Residency D: June-July 2022
The Artist Residency program is open to artists in all genres and disciplines. Applications from established professional artists, emerging artists, and graduate students are welcome. We encourage local, national, and international artists (if local and national Covid guidelines permit) to apply. Artistic excellence, merit, and creative ways of interacting with the public are important criteria in the selection process. Former Resident Artists may apply again after a three-year waiting period. (for example, a Resident Artist from the 2018-19 season is not eligible to apply until the 2021-22 season).
PlatteForum is a member of the Alliance of Artist Communities, an international organization that advocates for creative environments that support the work of today's artists. Community connections nurtured by collaborations and partnerships with organizations, schools, and individuals that extend the artist's aesthetic are integral to each residency. The PlatteForum approach — teaming Resident Artists with youth and the community — makes a valuable contribution to our community's cultural discourse, fosters personal growth for the artist, and positively impacts the lives of participating individuals. PlatteForum's uniqueness gives artists, youth, and community members opportunities that they might not find elsewhere.
Send application questions to PlatteForum Creative Programming Manager, Esther Hernandez at ehernandez@platteforum.org

SELECTION PROCESS: An interdisciplinary selection committee will consider applications for the residencies. Care will be given to selecting artists who represent a diversity of disciplines, genres, experiences, and ideas. Artists will be notified of their acceptance into this program no later than June 1st, 2021.

APPLICATION MATERIALS REQUIRED:
1. Artist Statement: Briefly talk about your practice, its' ideas, intentions, and the larger issues that frame your work in today's world. Include in your creative statement a social justice topic you would like to explore during the Residency that will collaboratively engage the youth and community. Please articulate how this residency might positively impact your goals as an artist. (1000 character limit including spaces)

2. Community Engagement Statement: A key component of a PlatteForum residency is the artist's ability and openness to share their creative process with the community. Each resident artist leads a series of creative workshops with a group of high school-aged youth from historically marginalized communities that requires 7-10 hours per week. The artist is also asked to participate in a podcast, wherein they are paired with another speaker to converse on a socially relevant topic and paid an additional $250. PlatteForum welcomes collaborations with other cultural and community organizations to help strengthen youth and artist voices. The workshops and podcast programming are supported by PlatteForum staff and volunteers. Describe how you envision working with the youth within your creative practice, to address a socially relevant topic. (1000 character limit including spaces)

3. Resume/CV

4. Work Samples: Please share 8-10 images.
Please follow these instructions for audio or video work sample submissions:
-Limit audio/video samples to less than 2 minutes long.
-Audio/video must be submitted as links ONLY and should be listed in your resume/cv.
-Please include title, brief description, and link to each video/audio link submission.

STIPEND and SUPPORT: PlatteForum provides our resident artists a stipend ($250/week) to help defray artist expenses. In addition to the weekly stipend, the Resident Artist receives staff support, program administration, workshop support, youth workshop supplies, an opening event, press releases, marketing, and promotional collateral. Professional documentation of the culminating exhibition or performance is provided by PlatteForum for the resident artist to use in their portfolio. PlatteForum offers an additional $250 for participation in our ArtMoves Podcast program and pays artists a $200 stipend for pre-residency planning. Artists will have access to free social-emotional support from our partners at YouthSeen during the term of the Residency should they choose to take advantage of it. YouthSeen offers social-emotional support to our ArtLab interns and we have decided to extend this support to current resident artists, as we have seen a rise in need for mental health support this last year.

FACILITIES and SERVICES: PlatteForum will soon be transitioning to a new facility, more details to come. Resident artists will have 24 hour access to our gallery, studio and workshop spaces.

HOUSING: Guest housing will be provided by our partners at Night Window for out-of-town artists. Night Window is a local artist housing development and community. Accommodations include a private bedroom, bathroom, access to a kitchen and laundry facilities. Artists will be given the opportunity to share their practice with the Night Window community via small social gatherings. While transportation to Denver is NOT included for out-of-town artists, PlatteForum will provide a free RTD public transportation pass for the term of the Residency.

INTERNET ACCESS: Wireless internet, and wireless printers are available throughout the facility.

RESIDENCY FEES: None.

ADDITIONAL EXPECTATIONS and COMMUNITY INVOLVEMENT: A strong theme of PlatteForum's Artist Residency involves strengthening individual practice through collaboration. Resident Artists dedicate 4-6 hours each week (plus planning time as necessary) to work with a small group of high school-aged youth from historically marginalized communities, in intensive workshops that build upon the ideas and forms of the creative resident. In collaboration with PlatteForum staff, the Residence Artist will create, organize and facilitate a series of youth workshops. Each Residency culminates in a public exhibition or performance where the work and ideas of the Resident Artist and the youth are presented together. In addition, the Resident Artist has the opportunity to further share their artistic vision and views on their chosen social justice topic through PlatteForum's Art Moves podcast. PlatteForum welcomes collaborations with other cultural and community organizations to help amplify the Resident Artist's time at PlatteForum and strengthen youth and artist voices.

For more information about these expectations, please email ehernandez@platteform.org
"PlatteForum's residency makes dreams come true. When I arrived for the six to eight-week residency, supporting my work was the staff's focus, from helping me brainstorm lesson plans for the youth engagement (I didn't have a lot of experience working with youth, especially 3rd grade), to connect with the art community of Denver, to find the only working band saw to cut over 100 plastic water bottles to fit a Lite-Brite wall custom-built by their amazing volunteer artist committee team. It was a luxury to have the support to realize my creative vision."
-Kate Speer, Resident Artist, 2018
"The PlatteForum residency was a platform for me to create a network of people with whom I am sure I will work with, or rely on, again. I also got engaged with narratives that as an artist, I would like to continue working with, especially the history of the border, the relationship of "gringos" with Mexican-Americans and the Chicanx invisibilized presence in the history of the state."
-Paloma Ayala, Resident Artist, 2020
Print this Page
View Legal Agreement