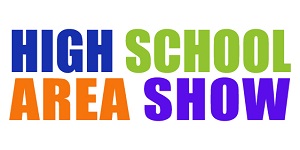 KIA High School Area Show 2021
Mail entry fee with student name and school to:
Attn: Jessica Sundstrom
Kalamazoo Institute of Arts
314 South Park Street
Kalamazoo, MI 49007
APPLY NOW
Contact Email:
jessicas@kiarts.org
Call Type:
Exhibitions
Eligibility:
Regional
State:
Michigan
Entry Deadline:
3/15/21
Days remaining to deadline: 19
REQUIREMENTS:
Media
Images - Minimum: 0, Maximum: 2
Video - Minimum: 0, Maximum: 2
Total Media - Minimum: 1, Maximum: 2
Who is eligible to participate?
Students in grades 9-12 who reside in the Michigan counties of: Allegan, Barry, Berrien, Branch, Calhoun, Cass, Kalamazoo, St. Joseph, or Van Buren counties are eligible to participate.

To enter the 6th Congressional Art Competition (CAC), students must reside in the 6th Congressional District (bolded counties listed above). However, please be aware that at this moment, we are not sure that the 6th Congressional Art Competition will take place. We are waiting to hear about this.

How many entries can I submit?
Each student artist may submit up to TWO unique works. Artists may select ONE 2-D piece for consideration in the CAC.

Is there a fee to participate?
Yes, $3 per artwork submitted must be received by the KIA by Saturday, April 17. Print and mail a copy of your entry confirmation with a check payable to "KIA", call 269-349-7775 with a credit card or pay in person at the KIA.
You can also pay at https://1000.blackbaudhosting.com/1000/High-School-Area-Show-Entry If you quality for free or reduced lunch, enter HSAS in the discount section.
Students who qualify for free or reduced lunch may waive all fees. Dowload waiver form here.

If your teacher/school is paying for your entry, please select that choice in the application and when you proceed to the "check-out" select check payment and type in 1234.

What is eligible artwork?
Artwork is eligible for inclusion in the High School Area Show when it is original art in any medium. Originality is an important consideration in jurying and direct copies of existing works of art are not accepted.
Works of art must not exceed 6 feet in any direction.
Artworks considered for the Congressional Art Competition must be framed and not exceed a framed size of 26" x 26" x 4" deep.

When is the deadline to submit?
Sunday, March 15, 2021 by midnight is the deadline to submit. All entries must be submitted online. Late submissions will not be accepted. We strongly recommend you create your account early to familiarize yourself with the process before the deadline.

How will I be notified if my work was accepted?
Account holders submitting work(s) will be notified via e-mail on Thursday, April 1 and Friday, April 2, 2021.

Where do I deliver my work?
Artwork must be hand delivered to the Kalamazoo Institute of Arts located at 314 S. Park St., Kalamazoo, MI, 49007. There is free parking available in lots on both South and Lovell Streets.

Please review delivery dates carefully. Late work will not be accepted unless prior arrangements have been made.

Hand deliver accepted artworks to the KIA lobby during the following days/times:
Thursday-Saturday, April 8, 9 & 10, 2021; 12-6:30 pm Thursday, 11am-5pm Friday & Saturday
Thursday-Saturday, April 15, 16 & 17, 2021; 12-6:30pm Thursday, 11am-5pm Friday & Saturday
Delivery accepted at other times by appointment only.

Work must remain on view for the duration of the exhibition and may not be removed before Tuesday, June 2, 2021.

Does my work need to be framed?
Yes! All 2-D work should be framed and have sturdy wire for hanging. Frames should use Plexiglas, rather than glass, and no snap frames are allowed.

Contact us in advance if you have questions about acceptable framing or cannot afford to frame your work. We have limited frames for 2-D work matted to the following sizes: 16" x 20", 20" x 24", 24" x 30", or 30" x 40". If the Congressional Art Competition occurs, works must be framed and not exceed a framed size of 26" x 26" x 4" deep.

How do I prepare 3-D work?
3-D work must be sturdy and able to be handled and moved safely. The KIA will not accept artworks for exhibition that are delivered broken, nor will we repair broken works of art.

What happens if my artwork gets damaged?
All work is submitted at the owner's risk. Although every precaution will be taken, the Kalamazoo Institute of Arts is not responsible for insurance during transit or while artwork is on its premises. The KIA reserves the right to refuse any entry and to withdraw any work for the exhibition at its discretion.

I'm a bit confused. Who do I contact if I have questions?

For questions about the High School Area Show at the Kalamazoo Institute of Arts, please contact:

Jessica Sundstrom

E: jessicas@kiarts.org
P: (269) 349-7775 x 3161
W: www.kiarts.org

Who is eligible for a scholarship or award?
Any artist whose work is accepted for exhibition is eligible for an award! Representatives from each art school select their respective scholarship winners. Scholarship awards will be announced on Friday, April 30 at 6pm during the virtual award ceremony. In 2020, 89 scholarships and prizes were awarded from the following institutions:
6 Honorable Mentions
Cleveland Institute of Art
College for Creative Studies
Indiana University - South Bend
Kalamazoo Valley Community College
Kendall College of Art and Design
Kirk Newman Art School
Milwaukee Institute of Art and Design
Olivet College
Stamps School of Art and Design at University of Michigan
Wayne State University
Western Michigan University Gwen Frostic School of Art
Print this Page
View Legal Agreement