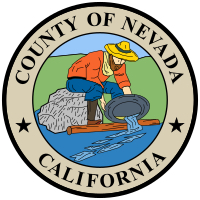 Nevada County Transit Public Art Installation
950 Maidu Ave.
Nevada City, CA 95949
Contact Email:
desiree.belding@co.nevada.ca.us
Call Type:
Public Art
Eligibility:
Local
State:
California
Entry Deadline:
5/14/21
Application Closed
REQUIREMENTS:
Media
Images - Minimum: 1, Maximum: 6
Total Media - Minimum: 1, Maximum: 6
TENTATIVE SCHEDULE
The following represents the tentative schedule for this CALL. Any change in the scheduled dates for the Pre-Proposal Conference, Deadline for Final Questions, Proposal Submission Deadline, or Interviews will be advertised in the form of an addendum to this CALL. The schedule for other milestone dates may be adjusted without notice.
Artist's Conference-April 1,2021

Additional Q&A Session April 13, 2021

Submission Deadline-May 14, 2021

Evaluation of Submissions (Phase 1)-May 15 through 22,2021

Public Voting Period(Phase 2)-May 24 through June 4, 2021

Contract award-June 14,2021

Project Completion-August 31, 2021
ARTIST CONFERENCE
A proposer's conference has been scheduled for April 1, 2021 at 11:00am. This conference will be held virtually on TEAMS. Please click the link or call in at the information shown below.
Click here to join the meeting
Or call in (audio only)
+1 530-414-9282,,Phone Conference ID: 864 896 73#
Interested artists will have an opportunity to submit questions regarding the requirements outlined in this call. While attendance is not mandatory, interested artists are highly encouraged to attend. In order to make the meeting more effective for all participants, attendees should read this document thoroughly prior to the meeting.
Proposer's Conference was conducted on 4/1. A recording of the conference whihc included Q&A sesssion can be watched by clicking the link provided here: https://youtu.be/F0I8dhEhFpA.

Join us to continue the Q&A session being hosted by The Nevada County Arts Counsil. April 13 at 5pm:
https://us02web.zoom.us/j/81711160572?pwd=Y1EwNzRIL0ZqNkYxQ3BLSk8wQUVhdz09
Meeting ID: 817 1116 0572 Passcode: 114618 Or Dial in: 669-900-9128.
BACKGROUND
The County of Nevada Transit Services Division is a small rural public transit operator providing fixed route and Americans with Disabilities Act (ADA) complementary paratransit services in Western Nevada County.
Western Nevada County is located in the heart of Nisenan Tribal lands dating back 13,000 years, and – from the mid-19th Century – California's Gold Rush country. The western part of the County is bounded by Sierra County to the north, Placer County to the south and east and Yuba County to the West. Western Nevada County covers approximately 618 square miles, ranging in elevation from near sea-level in the west to nearly 5,500 feet at Bowman Lake in the northeast.
The geography of Western Nevada County is defined by rolling hills in the lower portion of the county (west/southwest areas), the pristine mountains of the Sierra Nevada to the east, the middle fork of the Yuba River in the north and the Bear River in the south. The Western Nevada County service area is bisected by numerous east-west ridges. The area is traversed by three main highways: State Route (SR) 49 running north-south, SR 20 running east-west and SR 174 linking Grass Valley and Colfax.
The population of Nevada County is 98,764 (2010 Census). Of this figure, approximately 82,264 persons are within the Western Nevada County area or 83.5 percent of the total countywide population.
Transit Services Division
The Nevada County Transit Services Division (TSD) is responsible for the oversight of the public transit system operating in Western Nevada County. The TSD operates the fixed route directly via Gold Country Stage, and oversees the contract operations of the on-demand ADA paratransit service through Paratransit Service, Inc.
Gold Country Stage has a fleet of 11 revenue vehicles comprised of 29 foot cutaway buses and five non-revenue support vehicles. In FY2018/19 GCS operated 18,187 revenue hours, 294,074 revenue miles while providing 204,795 passenger trips.
Transportation Services in Nevada County include:
Gold Country Stage, which provides seven local and regional fixed-route bus services to the cities, towns and unincorporated areas of Western Nevada County, including Nevada City, Grass Valley, Penn Valley, Rough and Ready, Lake Wildwood, Alta Sierra, Lake of the Pines and the regional hub at the Auburn Amtrak station.
Gold Country LIFT, which is an on-demand, door-to-door paratransit service for persons who due to a mental or physical disability, are unable to use the fixed-route bus system as mandated by the Americans with Disabilities Act. The service area includes Grass Valley, Nevada City, Penn Valley, Lake Wildwood, and other local areas.
SCOPE OF SERVICES
Project Overview: Nevada County Transit Services Division is seeking original artwork from local Nevada County artists to be used as designs for bus wraps for the Nevada County Transit bus fleet. The project is to design an image that is easily reproducible, visually captivating and which may be sized and formatted to cover the sides, and possibly roof, of a thirty-two foot transit bus as a vinyl "wrap".
Bus side- 21'3" (647.7 cm)- Length x 8'9" (266.7 cm)-Height
Artists are requested to respond to this Request for Proposals by submitting 3 – 5 original designs or concepts which can easily be translated into a vinyl wrap for a bus. Initial submissions will be evaluated by the Project Team who will choose up to ten (10) designs/concepts to be produced for a public show via County social media pages and Nevada County Arts Counsil web site. As a part of the show the public will be asked to vote on their favorite design/concept. The design/concept which receives the most public votes will be chosen to be installed as the "bus wrap" for the Transit Services Division fleet of eleven (11) fixed route buses. One design from one artist will be selected for the fleet of eleven buses.
The artist whose design/concept is chosen by the public will receive a $3,000 commission for their artwork.
Intention of the Project: The project is part of a larger rebranding of the transit system and subsequent brand awareness campaign designed to highlight the transit system and its connection to the local communities. Nevada County is home to a culturally diverse population of residents, with a love for the arts, the outdoors, entertainment and the celebration of community. As the transit provider within Western Nevada County, the Transit Services Division is designed to connect our communities, providing accessibility to employment, education, entertainment, the outdoor adventures all around us, and the arts, including two of the state's coveted California Cultural Districts.
The idea behind this project is to use the Nevada County Transit bus fleet to showcase artwork, from a local artist(s), which depicts the beauty of Nevada County and what or how the County inspires and influences their art.

Artist's Consideration: Nevada County Transport is committed to reflecting the diversity and cultural richness of our region. For Artists responding to this CALL the below information must be considered and included in your proposal and art work examples. These criteria will be considered in our selection process
An initial proposal that reflects Project Intent as described in this document.
References provided as part of this application which will be contacted prior to final selection.
Experience designing for large format production.
Reflect what draws the artist to Nevada County, either how the artist views Nevada County or what about the County inspires them to reside here.
Shows the culturally diverse population of residents, with a love for the arts, the outdoors, and our community.
Artwork that embodies the spirit and inspiration of living and working in contemporary Nevada County.
A body of work reflecting artistic excellence.
GENERAL TERMS & CONDITION
Artist Contract. Upon completion of the evaluation and recommendation for award, the selected firm will be required to execute an Artist Contract, a draft of which is included herein.
Independent Contractor. At all times the Artist shall represent himself/herself to be an independent contractor offering such services to the general public and shall not represent himself/herself, or his/her employees, to be an employee of the County of Nevada. Therefore, the Artist shall assume all legal and financial responsibility for taxes, FICA, employee fringe benefits, workers compensation, employee insurance, minimum wage requirements, overtime, etc., and agrees to indemnify, save, and hold the County of Nevada, its officers, agents, and employees, harmless from and against, any and all loss, cost (including attorney fees), and damage of any kind related to such matters.
Publicity Clause: Awarded firm(s) shall obtain prior written approval from the County for use of information relating to the County or any resulting Agreement in advertisements, brochures, promotional materials or media, press releases or other informational avenues.
Non-Appropriation. The County may terminate any resulting contract at the end of any fiscal year, June 30th, without further liability other than payment of debt incurred during such fiscal year, should funds not be appropriated by its governing body to continue services for which the contract was intended.
Conflict of Interest. The Artist shall warrant that no official or employee of the County has an interest, has been employed or retained to solicit or aid in the procuring of the resulting contract, nor that any such person will be employed in the performance of such contract without immediate divulgence of such fact to the County.
Non-Collusion. Artists submitting proposals shall warrant that their offer is made without any previous understanding, agreement or connection with any person, firm or corporation submitting a separate proposal for the same project and is in all respects fair, without outside control, collusion, fraud or otherwise illegal action. This condition shall not apply to proposals which are submitted by artists who have partnered with others to submit a cooperative proposal that clearly identifies a primary artist and the associated sub-artists.
Indemnification & Insurance Requirements. The County's standard indemnification and insurance requirements are provided in the draft contract. All costs of complying with the insurance requirements shall be included in your pricing. The selected firm shall provide complete and valid insurance certificates within ten (10) days of the County's written request. Failure to provide the documents within the time stated may result in the rejection of the firm's proposal.

Submission requirements:
Portfolio:

Provide 3 - 5 examples of previous artwork

your portfolio. Examples of work submitted must be original and completed within the last five years. For each example submitted, you must include the title, medium, dimensions, year completed, location, and a short description.

Artist Proposal:

Create a detailed artist proposal including written information, sketches and renders, and other descriptive presentation materials that fully describes the concept intent.

Artist Statement:

An artist statement and bio (no longer than 300 words)

Resume'/ (CV) Curriculum Vitae

:

Three (3) page maximum. Detail professional experience as an artist, past public art experience, and other information relevant to this project.

Proposed Design or Concept:

Provide up to five bus wrap design concepts for consideration, bearing in mind the guidelines offered above. If selected, be prepared to mount your design(s) for public viewing. This includes, for example, the ultimate framing of your work.

Exceptions

– Describe any and all proposed exceptions, alterations or amendments to the Scope of Work or other requirements of this CALL, including the Terms and Conditions to apply.

The nature and scope of your proposed exceptions may affect the evaluation of your submittal and the County's determination of whether it is possible to successfully negotiate a contract with your firm/individual.
Proposal Evaluation Phase (Phase 1)
An Evaluation Panel comprised of Nevada County Transit staff, Members from the Nevada County Arts Council and Nevada County Branding Consultant will review the submittals and select artist(s) (up to 10) to move to the public voting phase(phase 2) of this CALL.
Public Voting Phase (Phase 2)
The public voting phase will consist of the top ranked artists (up to 10) art work being showcased in the Eric Rood Administrative Building, published on the Nevada County Arts Council website and the Nevada County Facebook page where members of the public will have the opportunity to vote for their favorite Artist. The Artist with the most votes will create an original artwork for the County in part of this CALL.


Print this Page
View Legal Agreement