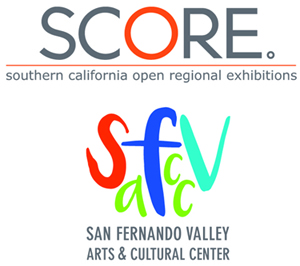 Call Of The Wild
Contact Email:
ken@sfvacc.org
Call Type:
Exhibitions
Eligibility:
International
State:
California
Entry Deadline:
4/6/21
Application Closed
REQUIREMENTS:
Media
Images - Minimum: 1, Maximum: 6
Total Media - Minimum: 1, Maximum: 6
Entry Fee (Call Of The Wild): $35.00

Media Fee (per sample over minimum):$5.00

SCORE (Southern California Open Regional Exhibitions) invites artists and photographers to explore their artistic relationship with flora and fauna in nature. Think of natural elements and anything from insects and birds to majestic animals. Show your appreciation of wildlife near and far. Get in touch with your outdoor adventurer or environmentalist. Artwork will be juried using digital images (.JPGs)
Best of Show $800 – 1st Place $400 – 2nd Place $300
JUROR – Carla Laureen Bollinger
Carla Bollinger began painting in the 1980s exploring Chinese Brush ink-watercolor art. This experience encouraged her to continue exploring this creative venture. She paints in her home art loft and plein air in the Southern California landscape. Her subjects range from landscapes, florals, abstract, cows, in acrylic, oil, watercolor, and mixed media. She refers to her artwork as Illusionary Realism. Her art is owned by individuals and corporations and is a member of the Westlake Village Art Guild. She is a published author/poet with nature and historic places favorite themes.
Bollinger recognized that the Southern California natural world is threatened by development. Her great concern for the "vanishing landscape" led her to join the Santa Susana Mountain Park Association almost twenty years ago, became a board member/newsletter editor/program chairperson and is a life member; she retired from the board when she moved from the SFV to Ventura County. She is also a member of the Audubon Society, Sierra Club, National Park Conservation Association and is Director of the Public Land Alliance Network (PLAN). She works, together with others, to protect the natural environment of Southern California for humans and wildlife.
ELIGIBILITY
Call Of The Wild is open to all artists and photographers worldwide.
IMPORTANT DATES
Exhibit Entry Starts: Friday, February 12, 2021
Deadline For Entries: Tuesday, April 6, 2021, 11:59pm MST
Notice of Acceptance (by e-mail): April 14-16, 2021
Award Winners Notified: Friday, April 16, 2021
Exhibit Opens: Saturday, May 1, 2021
Virtual Artists' Reception: Saturday, May 8, 2021, 5-7pm PST
Exhibit Closes: Monday, May 31, 2021, 11:59 pm PST
Exhibit will remain on view on the SFVACC website www.sfvacc.org > EXHIBITS > Archived Exhibits

AWARDS
An $800 cash award will be presented at the reception for Best of Show. A 1st Place cash award of $400 and a 2nd Place cash award of $300 will be awarded as well. Juror will also select up to Four Honorable Mention awards (certificates only.) An Award of Distinction will be chosen by the SFVACC board of Directors (certificate only.)
SUBMISSION CRITERIA AND CONTENT
Entries must be original and of the artist's or photographer's own execution. DO NOT SUBMIT works which violate copyright laws. Artwork created and completed under the direct supervision of an instructor is not eligible. Please do not submit art which had been entered into any of the exhibits at the SFVACC. Once artwork is submitted, it may not be substituted or withdrawn by the artist. All juried artwork must remain online and available for sale until the end of the exhibit. PLEASE DO NOT ENTER ART THAT HAS BEEN SHOWN AT ANY PREVIOUS SFVACC/SCORE EXHIBIT.

ARTWORK FORMAT, PRESENTATION & REQUIREMENTS
Artwork submissions are limited to six (6) original artworks per artist as .JPGs in the following media: drawing, mixed media, collage, printmaking, fiber art, photography, painting, digital art, sculpture, and assemblage. All artwork images should be submitted unframed unless the artist feels that a particular style of mounting, matting or framing is crucial to proper artistic presentation. This should be stated in the art's description.
FORMAT FOR DIGITAL IMAGES (JPGS)
All entries must be submitted as a high resolution, digital JPEG or JPG, maximum size 5MB, either cropped to remove background or on a black background without a mat. Photos of the artwork should not be taken through glass or Plexiglas. Image quality is critical: Poor photography and presentation may affect acceptance by the juror. The digital image (JPG) must represent the submitted art. NOTE: ONCE YOU CLICK SUMBIT YOU CANNOT ADD OR REVISE YOUR SUBMISSION.
ENTRIES & FEES
One entry is $35. Artist may add up to 5 additional entries (identified as media) (for a total of 6) at $5 each. Payment is made through CaFÉ via credit card. Fees are non-refundable. There is no guarantee of acceptance into the exhibit.

SALES
SFVACC will put a prospective buyer in touch with the artist via e-mail. All sales will be handled directly between the artist and buyer. Prices cannot be changed from those stated at submission. SFVACC will receive NO commission on any and all sales of art from the exhibit or as a result of the exhibit. If artwork is sold, the artist must notify the SFVACC so a red dot (signifying it's been sold) and SOLD in the place of the price, can be added. Any artwork without a sale price on the entry form will be considered "Not for Sale" (NFS.)
PERSONAL APPEARANCES AT THE VIRTUAL RECEPTION
Virtual Artists' Reception: Saturday, May 8, 2021, 5-7pm PST
We invite the participating artists to introduce themselves and discuss their art during the virtual reception. Artists will be allocated a one minute time slot if they wish to participate. Details will follow via e-mail.
PROMOTION OF THE EXHIBIT
Promotion will be handled by the SFVACC, but we welcome artists promoting the exhibit as well. A digital ad will be e-mailed to all participating artists to use for promotion.

LOCATION
This virtual exhibit may be viewed 24/7 on the SFVACC/SCORE website - www.sfvacc.org > EXHIBITS > Current Exhibit.

RELEASE OF LIABILITY
The artists indemnify the SFVACC for any copyright violations in their work. Insurance for sold artwork entered in this exhibit is each individual artist's responsibility.

REPRODUCTION OF ARTWORK
Any artwork entered into this exhibit may be reproduced for advertising, marketing, and promotional purposes for Models in Motion or future exhibits without consent from or notification to the artist or the artist's agent.

NOTE: ONCE YOU CLICK SUMBIT YOU CANNOT ADD OR REVISE YOUR SUBMISSION.
Print this Page
View Legal Agreement