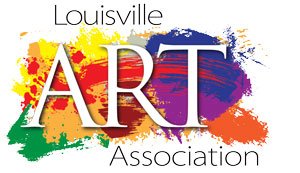 2021 Louisville Art Association National Fine Art Show
Louisville Art Association
PO Box 852
Louisville, CO 80027
Contact Email:
laanationalfineartsshow@gmail.com
Call Type:
Exhibitions
Eligibility:
National
State:
Colorado
Entry Deadline:
7/16/21
Application Closed
REQUIREMENTS:
Media
Images - Minimum: 3, Maximum: 6
Total Media - Minimum: 3, Maximum: 6
Entry Fee (2021 Louisville Art Association National Fine Art Show): $40.00

Media Fee (per sample over minimum):$10.00

We invite you to enter the Louisville Art Association's
36th Annual National Juried 2021 Fine Art Show and Sale, sure to be our most successful show yet!
The 2021 National Fine Arts Show and Sale takes place in Louisville, Colorado, a beautiful historic city on Colorado's Front Range. The venue is the Louisville Center for the Arts, an elegant, late 19th century, red brick schoolhouse.
Historic Downtown Louisville offers an array of art galleries, related shops, businesses, restaurants, and cafes. The National Fine Art Show runs from 9/3/2021 through 9/12/2021, in conjunction with the three-day Louisville Labor Day weekend event which brings many visitors to the gallery. Monitor LAA social media for times the gallery is open. The gallery is closed to the public Tues, 9/7/2021 and Wed, 9/8/2021 for a private event.
Find us online: LouisvilleArt.org, FaceBook.com/LouisvilleArtAssociation, or Instagram instagram.com/louisvilleartassociation, or email us at laanationalfineartsshow@gmail.com
Categories include; Acrylics, Oil, Watercolor, Sculpture, Printing/Drawing other media, Pastels, Fiber, Functional, Glass, Mixed Media, Painting Digital. No photography or reproductions.
About our Judge: We are honored to have Sheri Farabaugh from Thornton, Colorado as our Juror for this show. Sheri is a Signature member of Oil Painters of America, the American Society of Marine Artists, and the American Women Artist, Associate Living Master with the Art Renewal Center, and a member of the Salmagundi Club in NYC. She has been featured in and on the cover of Fine Art Connoisseur, and has also been featured in Southwest Art and the International Artist magazines and has also been featured in Art of the West. Her art has received many awards of excellence: Best of Show, 1st place, and Creative Achievement. Sheri is represented by Mary Williams Fine Art Gallery, Boulder, CO and Main Street
Creatives, Brighton, CO. To see Sheri's work and learn more about her, go to sherifarabaugh.com
PLEASE READ ENTIRE PROSPECTUS to be sure you meet all requirements for entry and participation in the show.
SPONSORS
Sponsored by the Louisville Art Association, in conjunction with the Scientific & Cultural Facilities District, the City of Louisville, the Louisville Cultural Council, and Bolder Insurance
AWARDS
Best of Show/First Place Award $600
2nd Place Award $400
3rd Place Award $250
10 Artistic Achievement Awards $100
Judge's Choice Award $200
Above awards are selected by the Judge
1 Peoples' Choice Award $200

IMPORTANT DATES AT A GLANCE
Friday, July 16, 2021 Entry deadline is midnight US Mountain Time for submissions.
Saturday, July 24, 2021 All accepted entries notified via email by end of day.
Monday Aug 16 - Aug. 27, 2021 Timeframe for shipped artwork to arrive at Bolder Insurance. Deadline for arrival of (accepted) shipped artwork is Friday Aug 27, 2021. Ship to: LAA Fine Art Show C/O Bolder Insurance, 800 Jefferson Avenue, Louisville, CO 80027.
Wednesday, Sept. 1, 2021 In person delivery of artwork accepted 5pm – 7pm at 801 Grant Ave, Louisville, CO 80027.
Saturday, Sept. 4, 2021 Awards Reception: 6:00pm – 9:00pm.
Awards Ceremony 7:00pm. Participating artists and public invited. * Covid restrictions may be in place. We will provide a live broadcast of the reception.
Monday, Sept. 6, 2021 Labor Day: OPEN GALLERY 10:00am – 4:00pm.
Sunday, Sept. 12, 2021 Pick-up of hand-delivered exhibited artwork from 5:00pm –7:00pm. NO EARLY PICK-UPS ARE ALLOWED. There is no storage at the gallery. In the event an artist will not be able to pick up or have another person pick up, arrangements must be made in advance for an alternative pickup by emailing laanationalfineartsshow@gmail.com
Mon, Sept 13 - Sept 15, 2021 Unsold artwork will be shipped back to the artist using the artist prepaid FedEx or UPS return label. Note: US Postal Service (USPS) can be used to ship art to Bolder Insurance but does not offer prepaid return labels. FedEx and UPS offer shipping and prepaid return labels. If using USPS to ship, you have to include a FedEX or UPS prepaid return label.
RULES OF PARTICIPATION
ELIGIBILITY
Artists of all mediums and genres are encouraged to apply. All artwork exhibited must be original in both concept and execution, completed in the last two years and not shown in a previous LAA National Fine Art Show. All mediums are eligible, with the exception of installation art and photography. Digital pieces that rely on manipulating photographs can be entered in our Photography Show, but not in this show. See size and weight limitations below. All pieces must meet the framing and mounting requirements listed below.
• Copies, kits, reproductions, or work done under the supervision of an instructor are not eligible.
• Artists must be 18 years or older.
• Size limitation: 2D pieces may not exceed 48" on any side INCLUDING FRAME and cannot weigh over 70 lbs. 3D sculptures cannot exceed 36 inches in any one dimension and cannot weigh over 70 lbs. See Framing Requirements for more details.
SUBMISSION INFORMATION
• Entry fee is $40.00, nonrefundable, for one to three entries. Each additional entry is $10.00, up to a total of six entered pieces.
• Your email address will be our primary contact source. Only works selected by the juror will be displayed and eligible for awards from the show.
*NOTE: if you want to enter less than 3 pieces, you will need to upload a placeholder image for the non-entries. It can be a jpg of detail of an area of your submitted work, titled as such, or it can be a jpg with NO-ENTRY in the image. Name the entry "Non-Entry" or "Non-Entry One", "Non-Entry Two".
TIP: when photographing your work for submission, be sure you submit only your images and not the frame and/or mat. Be sure the wall or background is not visible. If possible, put your painting on a neutral wall and put your camera (or phone) on a tripod to take the photo. Having the best possible photograph of your work makes it much more likely that you will be juried in. Search online for more information (videos and articles) on taking better photos of your work.

PRICING ALERT: Please set the price for your work carefully. The price you assign to your artwork in the online entry process will be the price for the exhibition. LAA takes 25% commission and the price cannot be changed once your piece has been entered and accepted. There are no exceptions, so be sure to consider the commission and closely proofread your entry details. Bin art commission is also 25% If in doubt, price your work higher. We print our title cards ahead of the show, and are unable to make changes to individual cards at the last minute.
JUDGING/JURYING
All entries will be received online via CaFE (callforentry.org) and juried based on submitted photos. Entrants will be notified of the Judge's selections by email, through café no later than July 24th. By entering the show, you agree that your images may be used to advertise the show in print and on Social Media. Artists retain all copyrights. Award winning pieces will be chosen by the Judge after artworks have been received and hung.
Pieces must be appropriate for general audiences and general public venues. The juror reserves the right to disqualify any work which is considered to be in poor taste or inappropriate. During hanging or judging, any artwork found to contain unacceptable material or found not be identical to the juried online piece, will not be judged for awards or exhibited, and will be returned to the artist. No substitutions will be allowed.

IMPORTANT INFORMATION FOR ACCEPTED ARTIST - Please read instructions and framing requirements to be sure you can meet them.
• Artists must provide the actual artwork that was accepted for the show. Only the piece that was accepted into the show will be hung. Substitutions of similar pieces are not allowed. Failure to provide your piece(s) will result in a 2-year ban from this show.
• Artists MUST submit a completed inventory sheet for all work with accepted piece(s) and bin work. The inventory sheet will be sent with the acceptance letter if your piece is juried in.
• Accepted artists are requested to email a brief biography and completed inventory sheet upon notification of acceptance into the show to: laanationalfineartsshow@gmail.com. The bio should be 170 words or less, around one page, highlighting your career or past achievements, information regarding your process as an artist if appropriate, a simple artist statement. You can also include your photo, a QR code or web address. This information will be posted in a display notebook for visitors to peruse. Please put your name in bold at the top of your biography.
• All selected artists may display up to 5 pieces of matted bin work or cards for sale. Framed artwork or 3D pieces of art are not allowed as bin work. BINS ARE SUPPLIED BY LAA. PLEASE DON'T BRING YOUR OWN BINS.
• ALL ACCEPTED WORK AND BIN WORK must be clearly labeled on the back with the artist's name, item name, and price. LAA will make artist labels for the show.
SALES
All exhibited artwork and bin work must be for sale and hang for the duration of the show. Sales of artwork will be handled through the Louisville Art Association, who will retain a 25% commission on all sales resulting from the exhibition. Sales and award proceeds will be paid to the artist within three weeks of the close of the exhibition.
FRAMING AND MOUNTING REQUIREMENTS—THESE SPECIFICATIONS MUST BE FOLLOWED OR YOUR ARTWORK WILL NOT BE HUNG.

• All 2D Pieces must be framed or gallery wrapped with picture wire attached, ready to hang and not weigh more than 70 pounds. NO sawtooth hangers, NO frameless glass framing. Consider using acrylic instead of glass if shipping. Pieces without suitable hangers will not be hung.
• No pieces exceeding 48" INCLUDING frame on any side will be accepted. The size limit includes Diptychs or Triptychs, measured as a unit.
• Unframed canvases must be gallery wrapped with painted (finished) wrapped edges and properly wired for hanging. The canvas stretchers must be a minimum of 1.5" thick and the canvas must be attached to the back of the stretcher so it doesn't show when hung. A canvas with staples/tacks showing on side edges must be framed. Any canvas with exposed unpainted canvas or staples/nails showing on edge will be rejected. No sawtooth hangers. -All sculptures and other three-dimentional work must be properly and securely mounted and ready for display. No more than 36 inches in any one dimension and cannot weigh over 70lbs.Three dimentional pieces cannot be attached to floor or suspended from ceiling. No screws, molly bolts, lag bolts, or other anchors will be allowed. No installation pieces. Due to space, no 3D bin work is allowed.
SHIPPING AND DELIVERY OF ACCEPTED ARTWORK
• Shipped artwork must be received during the delivery window: August 23 – 27, 2021
• Shipped artwork can be shipped using UPS, FedEx, or USPS, but return shipping can only be via UPS or FedEx. Prepaid return labels cannot be for USPS shipping for logistical reasons.
• Shipped Artwork must be packed in strong, reusable cartons or crates with no free-floating styrofoam or popcorn/peanut packing. Packing material must be reusable to facilitate return shipping.
SHIPPED PARCEL MUST INCLUDE:
Prepaid FedEx or UPS Return Shipping Label addressed to the artist.
Artist bio (if not emailed)
LAA Inventory Sheet (emailed to artists who are juried into the show)
LAA Registration Form (emailed to artists who are juried into the show)
Art – All art must be labeled on the back (or bottom of sculptures) with title, artist's name, media and price.
shipping Address for all shipped artwork:
LAA National Fine Art Show, C/O Bolder Insurance, 800 Jefferson Avenue, Louisville, CO 80027
ATTENTION: In the past, artwork has been incorrectly mailed to the venue on Grant Street. Please heed the following:
WARNING: Do not ship directly to the Louisville Art Association at the exhibition venue. We do not receive mail at the venue and if you send anything to that address, it won't get to us until after the show is over. We ship to Bolder Insurance so that your work is safe and supervised.
RETURN OF WORK
• Unsold shipped artwork will be shipped back to the artist following the closing date of the exhibition in accordance with your prepaid shipping label. Louisville Art Association is not responsible for return of art if shipping label is not prepaid.
Hand-delivered artwork must be picked up on the show's closing date, Sunday, September 12, 2021 between 5:00pm and 7:00pm.
If art is not picked up by 7:01, return shipping charges, plus FedEx Kinkos packing charges may be billed to the artist. There is no storage available for artwork not picked up by 7:01pm on Monday, September 7th.
FOR QUESTIONS, CONTACT
laanationalfineartsshow@gmail.com
Louisville Art Association • PO Box 852 • Louisville, CO 80027
Submission to this exhibition constitutes acceptance of stated conditions and includes permission to photograph accepted artwork for publicity purposes only. Artist retain all copyrights.
Print this Page
View Legal Agreement