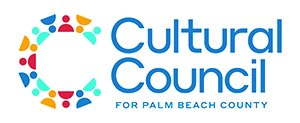 2021-2022 Cultural Council Solo Gallery Exhibition
601 Lake Avenue
Contact Email:
jransom@palmbeachculture.com
Call Type:
Exhibitions
Eligibility:
Local
State:
Florida
Entry Deadline:
5/23/21
Application Closed
REQUIREMENTS:
Media
Images - Minimum: 0, Maximum: 7
Audio - Minimum: 0, Maximum: 7
Video - Minimum: 0, Maximum: 7
Total Media - Minimum: 5, Maximum: 7
Call for Solo Exhibitions 2021 – 2022

Call to artists open: Thursday, April 1, 2021
Deadline for submissions: Sunday, May 23, 2021
Vetting committee meets (virtually): Week of June 21, 2021
Note: The committee may have multiple meetings depending on number of verified applicants
Artists contacted: Week of July 12, 2021 (no later than July 16, 2021)
The Cultural Council for Palm Beach County located at 601 Lake Avenue in Lake Worth Beach, Florida welcomes Palm Beach County-based artists to apply for an exhibition in its solo gallery for a six-week period between October 2021 and July 2022. Each artist may request their top three preferred months. The Council will make every effort to match artists with their choices, but cannot guarantee preferred dates.
All artists must be Palm Beach County residents. Artists may submit no less than five and no more than seven files of image, sound, or video of existing artwork to give the selection committee an understanding of your work and process. In addition, artists must submit their biographic information and an exhibition proposal. Each artist's exhibition proposal should not exceed 500 words and must include the proposed number, dimensions, and medium of works to be included in the exhibition. The statement should describe the series of work, provide an explanation of the amount of work already produced, and provide a timeline for completion of the proposed exhibition materials. All visual media are accepted. Joint proposals will be accepted as one submission with one artist as the primary contact. There may be no more than three artists participating in a joint submission. The gallery space is approximately 13' W x 33' L x 10' H with two moveable walls that are approximately 8' H x 8' wide with numerous configurations in the space.
The Cultural Council Artist Services Coordinator will curate and oversee installation of each artist's exhibition. Six weeks prior to the exhibition, artists will be required to provide high resolution images of each work as well as pertinent identifying information and all signed loan documentation. All artwork must be delivered to the Cultural Council ready to install in the week preceding the exhibition. All artwork will be for sale and the artist will retain 75% of all sales. The remaining 25% of sales proceeds supports the Artist Services program and exhibitions.
Artists will be chosen by a committee comprised of artists, visual art professionals, and representatives from the Cultural Council board and staff. The Cultural Council promotes all exhibitions in the Council building through press and social media. Artists may be called upon for press interviews or to give tours of their exhibition (either live or virtual depending on current conditions).
The Cultural Council will provide the following services* to the artists selected:
· Dedicated Artist Services Coordinator available to assist in the selection of the artwork to be displayed, install/de-install the show, handle logistics and sales, and answer all questions along the way.
· Announcement postcard (self-mailer) with an image and short artist statement/exhibition summary. The Council will design and print.
· Opening reception for up to 50 guests provided (subject to COVID-19 restrictions).
· Inclusion of the show on Council's website and in e-newsletter (monthly), artist newsletter (monthly), press announcement (monthly), and select collateral materials (Season Preview brochure, Annual Report, etc.).
· Exhibition signage, including: wall vinyl and artist bio in gallery; dedicated A-frame sign in front of the Council's headquarters; and TV monitor graphic in the lobby.
· Opportunity to be a "Featured Artist" in the Council's social media program.
*Services may be adapted to current conditions related to COVID-19 and associated state, county, and CDC guidelines. Some alternatives may include a virtual tour, limited entry visits to the Council building, and alternative marketing options.
Artists who are chosen to present a solo exhibition must be prepared to deliver their work ready to install on any of the available exhibition dates. Those artists chosen in 2021 – 2022 may not apply for another solo exhibition opportunity for three years from the date of their exhibition. They may continue to participate in group exhibitions in other galleries at the Cultural Council.
Print this Page
View Legal Agreement