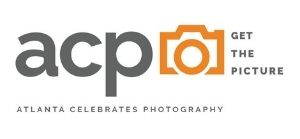 Phoenix Photo Mural - Public Art
Atlanta, GA
Contact Email:
rebecca@acpinfo.org
Call Type:
Photography
Eligibility:
Regional
State:
Georgia
Entry Deadline:
6/20/21
Application Closed
REQUIREMENTS:
Media
Images - Minimum: 1, Maximum: 3
Total Media - Minimum: 1, Maximum: 3
Project Description:
We are Atlanta, We are The Phoenix
As the symbol of Atlanta's historic resurgence, the phoenix represents the city's ascendance from the ashes of the Civil War to become an international destination. For generations, Atlanta has shown a persistent determination to meet challenges by rising up and rebuilding itself into a thriving city with a significant influence on global culture.
For this groundbreaking public art exhibit, Atlanta's iconic symbol of rebirth will be rendered in an interactive photo-mural featuring dozens of photographs showcasing the city's collaborative spirit. Intriguing images of the people that make Atlanta great will be selected from a call for entries and combined into an artistic interpretation of a phoenix. A collective portrait of our city, The Phoenix will be brought to life via 3D animation experience within any mobile device pointed at the mural.
The Phoenix will be installed in the heart of Midtown Atlanta, on the northeast corner of Peachtree Street and 10th Street. Applied to the façade of a building adjacent to the 10th Street Park, the photo-mural will be a focal point in this community space, which is maintained and improved by Midtown Alliance in partnership with Dewberry Group. The photo-mural will be a featured component of the October 2021 ACP Festival.
Image Themes:
The Phoenix photo mural is a gift to the City of Atlanta and is intended to celebrate the kaleidoscope of people that contribute to its vibrant culture.

Media:
Photography, lens-based media. Only digitally formatted submissions will be accepted.
Eligibility:
Open to all photographers aged 13 and up. Photos must contain depictions of the people and activities you think make Atlanta a great place to live, work and play. Photographers based in Georgia will be given preference.
Jurors:
We're pleased to announce the esteemed jurors who will select the winning images:
Candy Tate, Assistant Director, Emory University Creativity and Arts
Greg Harris, Associate Curator of Photography, High Museum of Art
Mark Johnson, UGA Chief Technology officer, photojournalism professor
DL Warfield, Award winning artist and Graphic Designer

Selection Criteria:
Images will be selected by a panel of photo-industry leaders. Selections will be based on theme relevance and artistic merit. Images depicting violence or nudity will be disqualified.
Honorarium:
Artists whose images are selected will receive an honorarium of $50 per image. Selected artists will have the opportunity to be promoted throughout the duration of this project (approx. 1 year).
Application:
● Max 3 images per artist will be considered for inclusion in the mural
● Title, year are required. In the image description please include the location where the image was made, succinct caption for each image (2-3 sentences about the person or people in the image, and why you think they make Atlanta a great place to live, work or play).
● Artist bio or statement (max 4 sentences)
● Parental permission if you are under 18 years of age
● Please note: some fields are required by the portal such as image dimensions/value but not relevant to your submission. Please enter "0" to move past these requirements.
About Atlanta Celebrates Photography (ACP):
We believe photography changes lives!
Since 1998, ACP has delivered a photo festival each October, plus year-round programs that support the photo-based arts community. Through our programs we seek to promote diverse voices, inspire engaging conversation, and enrich Atlanta's cultural scene.
Public Art removes barriers to reach audiences and allows all members of our community to experience the arts during the course of their daily lives. ACP's Public Art initiatives have featured temporary projects throughout metro-Atlanta. One of ACP's most recognized projects is The FENCE, over 700 feet of photographic art now on display on the Eastside Beltline.
ACPinfo.org
About Midtown Alliance
Midtown Alliance is a non-profit membership organization and a coalition of leading business and community leaders – united in our commitment to Midtown as a premier destination for commerce, culture, education and living. Guided by a visionary master plan – Blueprint Midtown – and in partnership with the Midtown Improvement District, our mission is to create an exceptional urban experience. Midtown Alliance accomplishes this goal through a comprehensive approach to planning and development that includes initiatives to enhance public safety, improve the physical environment, and strengthen the urban amenities which give the area its unique character.
About Dewberry Group
Dewberry Group is a leading real estate company headquartered in Atlanta, Georgia, with additional offices in Charleston, South Carolina. Our focus is on the acquisition, development and management of premier live, work, shop and play assets, including office, retail, multi-family and hospitality properties. Founded in 1989 by Founder and CEO John Dewberry with a $5,000 personal investment, Dewberry Group has grown to achieve both significant value and international recognition. Our primary goal is to create 5-star properties with exceptional capital appreciation realized through top-flight design and a patient long-term ownership perspective.
Print this Page
View Legal Agreement