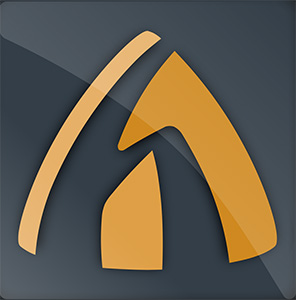 (APR)Greater Los Angeles | 2021 Summer Gallery Exhibitions
H Gallery + Studios
1793 E Main Street
Ventura, California 93001
Contact Email:
info@dabart.me
Call Type:
Exhibitions
Eligibility:
International
State:
California
Entry Deadline:
4/30/21
Application Closed
REQUIREMENTS:
Media
Images - Minimum: 3, Maximum: 20
Total Media - Minimum: 3, Maximum: 20
Entry Fee (Greater Los Angeles | Gallery Exhibition Consideration): $35.00
Admin (Optional Consultation ): $100.00

Media Fee (per sample over minimum):$5.00

GALLERY |
H Gallery + Studios is located in Ventura, California. This 10,000 square foot vintage 1930's building is dedicated to creatives & art entrepreneurs. It includes a 2000 square foot gallery, a 2700 cubic foot suspended installation area and 20 work studios for creatives to nurture their creative endeavors.
Nestled between Malibu and Ojai, H Gallery + Studios was opened in 2011 by Dab Art Co. founder Yessíca Torres and Southern California designer Rodrigo Aguilar. Mainly focusing on mid-career to established artists, Yessíca's progressive contemporary exhibition program turned H Gallery into one of the prevailing contemporary art spaces in the greater Los Angeles area. H Gallery is a Dab Art Co. satellite gallery and is exclusively curated by Dab Art Co. curator Zära Monet Feeney.
CURATOR
|
Zära Monet Feeney is a curator, exhibiting artist and university professor at California State University, Northridge. Recent curatorial projects include Carnegie Art Museum the Montalbán Gallery in Southern California. Zära earned her BA from UCLA and an MFA from LCAD.
Feeney's work has been published in Huffington Post, Manifest, Juxtapoz, Beautiful Bizarre, Young-Space, Uproxx, Art in America, and Circle Art periodicals. In the past 5 years she's had 14 solo shows and 37 selected group exhibitions, including Museum of Art and History: CEDAR - Lancaster, Carnegie Art Museum, Brea Art Gallery, CES Contemporary Gallery, 101 Exhibit Gallery, CMAY Gallery, Mash Gallery, CAP Gallery, Eastern Projects Gallery and Torrance Art Museum.
As a Dab Art Co. curator Zära's selection process is credited with an extensive knowledge of art history and theory. Her program focus is heavy on both technical ability and conceptual applications.
EXHIBITIONS | Exact exhibition lengths may vary from 4 to 10 weeks. Featured artists are invited & encouraged to personally attend receptions. A selected few may be invited for a recorded artists interview and/or panel discussion about their exhibit.

SUBMISSIONS | Submissions will be reviewed by the H Gallery curator for group exhibitions. A comprehensive and detailed submission will include at least 3 images, a biography and/or artist statement, artist website link and links to at least 1 social media platform. Early applications are encouraged as entries are reviewed weekly and exhibition considerations will made prior to the deadlines.
CONSIDERATIONS | Entries on or before 4/30/2021 are for 2021 exhibtiion consideration at H Gallery. Entries are reviewed weekly and early considerations are made prior to final deadline.
ACCEPTED ARTWORK | Painting, Printmaking, Sculpture, Glass, Fiber, Functional, Digital, Photography, Installation, mixed media and New Genres. Proposals may include multiple disciplines.
SPECIFICATIONS |
All work must be original, unsold work, & the artist must own the sole copyright to art. Frames, mats & wiring must be professional quality & in good condition. No saw- tooth hangers. Wiring must be securely fashioned & support weight of the artwork. All accepted work must remain for the duration of the exhibit. 2D Artwork selected for exhibition MUST BE READY TO HANG. Unframed or improperly mounted work will not be accepted. The number of pieces varies depending on the artist's medium, sizes and shapes of selected work and available wall space. Every artist will be able to exhibit a sizable body of work so that they are well represented in the exhibition. The number of pieces can vary considerably.
SHIPPING (READ CAREFULLY) | Absolutely no packing peanuts. Crates, boxes, even small packages containing packing peanuts will be resealed & immediately shipped back to you, no exceptions. Artists are responsible for round-trip shipping & insurance (during shipping) of artworks. All shipments must include a prepaid UPS OR FED EX return label & be shipped in a container suitable to re-use for return shipping. Work sent through the US Postal Service, must include a shipping label, USPS stamps will not be accepted.
COMMISSION | Gallery retains a 50% commission on all exhibition sales in gallery & online. Artwork and artists selected for exhibition will be listed on the Dab Art Co.'s sales platform, Artsy. Our partnership with Artsy has greatly expanded our collector visibility, elevating the sales experience and volume.
You can view our Artsy page
HERE
.
SALES | All sales remittances are paid by the Dab Art Co.
Remittances
are sent after the close of exhibition. Payment to Artist will be provided within 60 days after the exhibit concludes and receipt of full payment from Buyer to Dab Art.
CALL FEES |
Basic media fee is $35 for 3 images. Additional media may be added, the cost is $5 per image. No more than 20 images can be added.
OPTIONAL CONSULTATION
| If you would like to discuss your submission in detail, you may consider selecting our optional consultation with the gallery director at checkout. The director will discuss your submission in depth, reviewing your website, social media accounts, written biography, artist statements and any additional images the artist may provide. The director will also discuss any professional goals or questions about our industry from the gallery perspective. This consultation is is designed to help improve your overall online presence and increase exhibition invitations through critical and constructive feedback. The fee for our optional consultation with the director is $100.00 (USD). Consultation times vary based on the artists needs and information provided, but are limited to 1 hour maximum. Each consultation is conducted and recorded via Zoom and artists are provided with a copy of the recorded consultation for their reference. The gallery will confirm that your consultation fee has been paid through CaFE prior to your appointment. You will have 90 days to schedule your consultation, scheduling link is provided in the question portion of this submission. Please note that regardless of your invitation status at the close of the call, consultations are non-refundable. Our consultations are completely optional, offered with the intention of helping artists improve their online submissions and have absolutely no bearing on final selections.
NOTIFICATIONS | Notifications are sent via email within 2 weeks after the close of each calendar month. Artists selected for an exhibition will be given sufficient time to prepare their work & make shipping or delivery arrangements prior to their exhibit date. Early applications are encouraged as exhibition considerations are made weekly.
Artists selected for an exhibition will be given sufficient time to prepare their work & make shipping or delivery arrangements prior to their exhibit date. There is no maximum or minimum number of artists for our roster and artist selection is ongoing.
QUESTIONS |
Please email ventura@dabart.me for all inquiries regarding this call (questions about your status, late entries, additional entries, consultation appointments, etc.) Be sure to include the name on your CAFE account and date of submission.
ABOUT DAB ART CO. |
This distinctive art company is dedicated to enhancing the contemporary art experience for artists, collectors and viewers in and outside the gallery setting. Dab Art embraces the relentless evolution of contemporary art by featuring experimental artists, highlighting innovative techniques and utilizing technological advances. Mainly focusing on mid-career to established artists, Dab Art's current inventory of international artwork is available for purchase online. Our partnership with Arsty has greatly expanded our collector visibility, elevating the Dab Art sales experience.
The Dab Art Co. headquarters and main Gallery are now located within the historic core and heart of the arts district in Downtown Los Angeles. Dab Art's Los Angeles location is one of 25 galleries featured on the Downtown Los Angeles Art Walk. Held monthly, this remarkable art walk includes notable institutions such as The Broad and the MOCA (Museum of Contemporary Art).
Since its initial launch, the Dab Art Co. has grown from simple gallery exhibitions to art publications, artist talks, panel discussions, video profiles, exhibition videos and now, documentary filmmaking; examining the process and identity of artists.
Dab Art Co. is now an international art company with 3 locations in California and Mexcio City.
FOR MORE INFORMATION | Visit www.dabart.me to find out more about the Dab Art Co. View our Exhibition Program, Artist Index, Curators, Venues and Films. We look forward to seeing your work!
Print this Page
View Legal Agreement