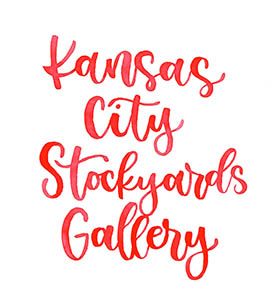 Plastic Camera Show
Kansas City Stockyards Gallery
1600 Genessee St Suite 161
Kansas City, MO 64102
APPLY NOW
Contact Email:
vanessa@kansascitystockyardsgallery.com
Call Type:
Exhibitions
Eligibility:
Unspecified
State:
Missouri
Entry Deadline:
7/25/21
Days remaining to deadline: 33
REQUIREMENTS:
Media
Images - Minimum: 1, Maximum: 10
Total Media - Minimum: 1, Maximum: 10
Entry Fee (Plastic Camera Show Entry Fee): $10.00

Media Fee (per sample over minimum):$5.00

"The camera is an instrument that teaches people how to see without a camera." Dorothea Lange
APPLICATION DEADLINE - JULY 25
JURY RESULTS - July 28 please check your email (and your spam folder) and/or your CAFE account
WORK DUE - August 14
SHOW DATES – August 20 - September 11
RECEPTION DATE- August 20, 5-8 pm
We are seeking artists that work with plastic cameras. Bring us your Holgas, Dianas, Spinners, Pinholes, etc. Digital images will not be accepted.
Reception is free and open to the public. Artists are encouraged to attend. Reception will follow public health guidelines. The gallery is located in the beautiful, historic Livestock Exchange Building and there will be plenty of overflow space to keep everyone comfortable.
Accepted artists must drop off their work on Friday, August 13th from 1-5 or Saturday August 14th from 11- 3. Artists who are shipping their work must have their work arrive by August 13th. Artists are responsible for shipping their work to the gallery and for return shipping in case their work doesn't sell. Artists are required to put a paid return shipping label with a tracking number inside their shipping box or crate. We will not accept money or stamps for return shipping, please have a paid return shipping label in the box. Work that arrives without a shipping label will not be hung. Please purchase shipping insurance for your artwork. Please do not use packing peanuts.
Artists must pick up unsold work on Saturday, September 11th 11- 3 pm or Monday, September 13th 11- 3 pm. We will be shipping back unsold work on these dates. Keep your tracking number handy to see when your work will be scheduled to arrive back to you after these dates.
Artwork must be original and must be ready to hang with a wire hanging apparatus on the back. We do have shelves and pedestals for 3D artwork.
Artists are encouraged to attend the reception but attendance is not required. Receptions are free and open to the public. Artists may invite fans to the reception using our gallery's Facebook event or by sharing our announcements and posts on Instagram. The gallery will also share this event and others in our newsletter. Artists may request to join the newsletter and can forward this to share with their followers as well, visit https://kansascitystockyardsgallery.com/ and click on "get in touch".
LEGAL
Gallery takes a 40% commission. Artists hold the gallery blameless for theft and damage to artwork. Gallery is not liable. Artists are encouraged to purchase insurance for their work. Art in the show must be for sale and must remain in the show until the pick up date or until it is sold. Artists give Kansas City Stockyards Gallery permission to use images for promotional purposes. Checks for artwork sold will be available during the pick up dates, or can be mailed to artists on those dates. Gallery takes a 40% commission. All artwork must be original and available for sale. Artists agree that all artwork is of their own creation. Artwork not picked up by artists or shipped artwork without a return shipping label become property of the gallery within 30 days of the pickup dates.
Artists that are shipping their work - Artists are required to put a return shipping label inside the box if they are shipping work. No packing peanuts allowed. Artwork should be professionally packed for shipping to prevent damage during transit. For example, FedEx does a great job preparing art for shipping and we've never had damaged artwork that was packed by FedEx. Gallery does not pay for shipping either way and artists who ship their work should purchase shipping insurance as we are not responsible for damage during shipping. Shipped work must arrive by date specified in the call or before, please allow plenty of time for shipping transit.
MAILING ADDRESS
1600 Genessee St Suite 161
Kansas City, MO 64102
Print this Page
View Legal Agreement