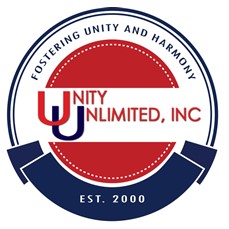 Juneteenth Youth Art Competition
P.O. Box 11793
Fort Worth, TX 76110
APPLY NOW
Contact Email:
contact_us@unityunlimited.org
Call Type:
Youth
Eligibility:
National
State:
Texas
Entry Deadline:
5/23/21
Days remaining to deadline: 11
REQUIREMENTS:
Media
Images - Minimum: 1, Maximum: 1
Total Media - Minimum: 1, Maximum: 1
Entry Fee (Juneteenth Youth Art Competition): $10.00

In 1865 over 250,000 enslaved African Americans were freed. They became Americans with rights and privileges. When Juneteenth came, America set its foot on the path of truly becoming the land of the free. Our nation is far from perfect; however, America is pressing toward the mark of liberty.
Students will research, choose, interpret and create visual art works on the 12 Freedoms Gained when Juneteenth Came:
To Birth and Name Their Children
To Do Business
To Dress
To Grow Food for Their Own Gain
To Marry
To Own
To Preserve Heritage
To Read and Write
To Serve in the Military
To Travel
To Vote and Govern
To Worship
This is an extracuricular activity in which participation will help the student gain historical background of Juneteenth and the first 150 years post the Emancipation Proclamation (1865-1945).
Students will also understand how Juneteenth relates to freedom for all Americans.
To Participate:
Review research resources available on

www.12freedomsgained.com

Create an original work of art that expresses their understanding of the concept they chose

Register, upload and submit a picture of their artwork here.
The Process:
At the close of the call, Judges or Jurors will review each submitted piece of artwork

Winners will be notified, offered an opportunity be a part of the Juneteenth Art Exhibit, and awarded a cash prize
JUNETEENTH ART EXHIBIT
June 16 - July 7, 2021
Fort Worth Community Art Center
1300 Gendy St., Fort Worth, TX 76107


Important reasons to participate in the 12 Freedoms Gained Juneteenth Competition & Art Exhibit
Understanding the day when the last slaves in America were freed is a milestone that brings honor to the legacy of African Americans, celebrates the grace of God, our nation and the triumph of the human spirit.

When arts are incorporated in student learning; research has proved that learning increases especially in reading and math.

Student learning coupled with artistic expression increases lateral thinking and critical thinking.

This themed juried exhibit builds learners communication skills and self-esteem. As they learn about culture and American history, students learn that America continues to evolve on the timeline of the human experience.
Thanks for taking part in this historical call for art. If you need additional information or have questions, please contact Angela James at (319) 431-7156
Print this Page
View Legal Agreement