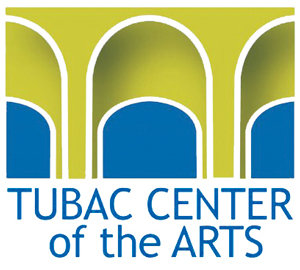 4th Annual Plein Air on the Santa Cruz
PO Box 1911
9 Plaza Road
Contact Email:
exhibitions@tubacarts.org
Call Type:
Festivals
Eligibility:
National
State:
Arizona
Event Dates:
10/25/21 - 11/15/21
Entry Deadline:
9/1/21
Application Closed
REQUIREMENTS:
Media
Images - Minimum: 1, Maximum: 1
Total Media - Minimum: 1, Maximum: 1
Entry Fee (Tubac Center of the Arts ): $22.00

Plein Air on the Santa Cruz 2021
Join us in Tubac for five days of discovery, learning, and camaraderie at the historic Rancho Santa Cruz in southern Arizona. The ranch is approximately one hour south of Tucson, on the Santa Cruz River in a magnificent grove of cottonwood trees.

This application on CAFE for the art exhibition is required to participate in the retreat. The exhibition is exclusively for retreat participants. You MUST contact the organizer for retreat registration!
Registration:
You must first apply on the call for entry website, pay the entry fee for Tubac Center of the Arts for the EXHIBIT FEE, and include an image to represent your work for publicity purposes. The first 16 applicants will be accepted (professional experience not necessary).

Tubac Center of the Arts, 9 Plaza Road, Tubac, AZ 85646
EXHIBIT FEE: $22.
See video:
https://www.youtube.com/watch?v=6VXsvCEmMLY
PASC21
Three instructors! October 25 through 29 at Rancho Santa Cruz
Exhibition at Tubac Center of the Arts Oct 29 - November 14
Registration on call for entry website opens May 22, 2021
Overview of schedule:
Ranch guests may check-in Sunday, October 24th after 2pm; local artists or those who have made other lodging arrangements check-in Monday morning, October 25th, when the first workshop will take place at the ranch.
· Roberta Rogers kicks the week off with a focus on watercolor painting "Secrets of Color" en plein air.
· Tuesday Lise Neer of the Colorado Pastel Society will lead a session on using pastels for Plein Air composition titled "Conveying Light and Motion with Pastels".
· Wednesday Denyse Fenelon returns to PASC for a session on oil painting "Bold and Vibrant Plein Air". You may attend all three sessions regardless of your preferred medium and experience level, using your own materials.
Cost includes all three workshops, with or without lodging.
Contact pincushiontubac@gmail.com for more information.
All mediums are welcome, and instruction will be geared towards a beginning professional level; some experience is recommended.

PASC21 Exhibition & Sale
Artwork created during the retreat and workshop will be presented at the Tubac Center of the Arts Front Gallery, October 29 – November 14 with an opening reception, Friday, October 29, 5-7pm.

DATES:
Registration open on café.org May 22, 2021
Registration closed September 1, 2021
Check-in for the retreat October 24-25, 2021
Check out (if staying at the ranch) October 30, 2021
Opening Reception at Tubac Center of the Arts: Friday, October 29, 5-7pm
Exhibition closes PICK UP ART Monday, November 15, 2021
Fees:
Retreat cost (all participants) : $250
Cost includes all three workshops, with or without lodging, receptions, ranch barbecue.
Lodging at Rancho Santa Cruz (separate cost) : $750
6 nights, single occupancy, breakfast included: $750
($125 per night), Check in Sunday October 24th, check out Saturday October 30th. Special rates for shared rooms.
For more information about the ranch, see:
30% deposit due September 1, 2021, payable to the ranch by credit card or personal check. Full refund before October 1st, when the balance is due. No refunds will be made after October 1st.
When the maximum number of participants apply, or by September 1st, Rancho Santa Cruz will contact you directly regarding lodging and deposit.
The ranch provides a safe and open environment in compliance with CDC guidelines. If the public health situation in October requires the cancellation of the event, the ranch will provide a full refund to participants. Personal cancellations after October 1st will not be refunded the 30% deposit.
For more information go to: http://www.pincushiontubac.com/news-artifacts#/pasc21
Rancho Santa Cruz: https://ranchosantacruz.us/
Contact: pincushiontubac@gmail.com for more info, or:
Virginia Vovchuk 520 339-5220
Susan Berryman 386 956-6110
Print this Page
View Legal Agreement