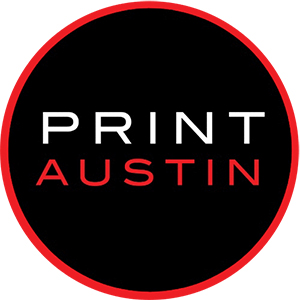 PrintAustin 5 x 5
916 Springdale Rd
Bldg. 1, #218
APPLY NOW
Contact Email:
info@printaustin.org
Call Type:
Award
Eligibility:
International
State:
Texas
Entry Deadline:
10/1/21
Days remaining to deadline: 13
REQUIREMENTS:
Media
Images - Minimum: 5, Maximum: 5
Total Media - Minimum: 5, Maximum: 5
Entry Fee (5x5 Non-member Entry Fee): $35.00
Entry Fee (5x5 PrintAustin Member Entry Fee): $1.00

PrintAustin is thrilled to announce the open call for its 2nd annual juried exhibition, the
5x5
. Our exhibition will exist mostly as a virtual platform, including in-depth Artist Features and online programming, but will have an in-person element at Ivester Contemporary that overlaps with our annual festival. The
5x5
will feature five artists who will be selected based on their collective submission
and the 5 winners will be awarded a $500 stipend.
One piece per artist will be chosen to hang at Ivester Contemporary for an in-person show from Dec. 11, 2021 - Jan. 22, 2022.

5x5 Selected artists will receive:
A stipend of $500

An invitation to participate in our Instagram Residency where they will take over PrintAustin's Instagram account for up to 3 days to help promote their work

The opportunity to participate in additional programming such as IGTV, Zoom conference, podcast, or panel discussion related to their work or studio practice

An Artist Feature in one of our weekly e-newsletter blasts during PrintAustin 2022

One piece chosen to hang in an in-person exhibition at Ivester Contemporary, Dec. 11, 2021-Jan. 22, 2022.
ABOUT OUR JUROR: Caitlin Clay
is currently the
Curator of Exhibitions at the Art Museum of Southeast Texas.
She joined the Art Museum of Southeast Texas in January 2019 as the Registrar, stepping into the role of Curator of Exhibitions in October 2020. She received her Bachelor of Arts in Art History degree with a Business concentration from the University of Dallas (2016), and her Master of Arts in Art History degree from Texas Christian University (2018). Clay brings a wealth of knowledge to AMSET, including curatorial, installation, and research experience. Caitlin has presented research papers at Ohio University, the University of Texas at Tyler, the University of Dallas, Southern Methodist University, and Texas Christian University. She has also interned at the Nasher Sculpture Center, the Amon Carter Museum of American Art, and the National Heisey Glass Museum.
JUDGING:
This is a blind jury and w
orks will be judged on traditional printmaking techniques and innovative approaches in contemporary printmaking. While non-traditional or digital output is accepted as a print element, submissions must utilize traditional print media as their primary technique. These include lithography, relief, intaglio, silkscreen, photopolymer plate (i.e. SolarPlates), and monotype. Solely digital and photographic prints are not eligible. For questions regarding eligible media, please contact
info
@printaustin.org
.

ELIGIBILITY: Open to local and international artists 18 years or older. Any 2-D or 3-D work including ceramics, sculpture, mixed media, and artist books that uses printmaking as the sole or primary technique in its execution is eligible. As this event is mostly virtual, there is no limit on dimension except for piece chosen for the in-person exhibition. Works that have exhibited in past PrintAustin juried exhibitions are not eligible. Work must be produced within the last 5 years. We appreciate your cooperation in helping us provide a fresh and current survey of printmaking today.
CRITERIA: Artists are limited to one application and must submit five cohesive artworks to be considered
. For artists selected, all five artworks will be exhibited. Artists may enter multiple images, detail images, audio, or video for entries consisting of installations, time-base works, or 3-D works by emailing us additional images. You can send files to info@printaustin.org to be considered with your application. Please use subject line 5x5 Extra Images. Please label these files with LastName_FirstName and send files no larger than 10MB.
COMMISSIONS:
We encourage artwork sales during the run of the exhibition. Artist and Ivester Contemporary split the in-person exhibit commission 50/50, and for the virtual exhibit, Artist receives 70% commission, PrintAustin receives a 30% commission. For work in virtual exhibit, Artists are responsible for shipping artwork within a 2-week period from date of sale. Once selected, we will help you price your work to include shipping fees and commission.
FEES: $1 entry fee for PrintAustin members, $10 per submission over 3
. Visit
printaustin.org/membership
to become a member (membership starts at $50/yr, but it includes $1 entry to our juried shows as well as a profile on our website). Be sure to register using the same name as your membership or your entry will be automatically deleted on the date the call closes.
Fee for non-members: $35, with $10 per submission over 3.
We understand that the pandemic has affected artists disproportionately. If you are unable to pay the $35 application fee, please contact us at info@printaustin.org as we have a limited number of comped entries--sponsored by Speedball Arts--for this reason. For those able to pay and help support our organization, a fee of $35 is due at the time of submission.

File Name: Last Name_First Name_Image # (e.g.: Dine_Jim_1.jpg)
EXHIBITION DATES: December 11, 2021 – January 22, 2022
VIRTUAL: printaustin.org for all 5 pieces per artist

IN-PERSON: 1 pieces per artist, chosen by Ivester Contemporary.

CATALOG: Once selected, artists will be required to submit hi-res images of their work along with an artist statement.

ABOUT PRINTAUSTIN
PrintAustin is an artist-led nonprofit organization working with organizations and individuals throughout the Austin visual arts community to showcase traditional and contemporary approaches in printmaking during its annual festival, held January 15 through February 15.
Visit www.printaustin.org to learn more about our open calls, and other exhibition and collaboration opportunities. You may also find us on Instagram, and Facebook.
ABOUT IVESTER CONTEMPORARY
Ivester Contemporary is an Austin-based contemporary fine art gallery committed to connecting people with leading
local and regional artists and ideas. Rotating exhibitions are focused on creating a context for contemplation, deepening appreciation for the visual arts, and facilitating a dialog between the artist and their viewers. Ivester Contemporary is located within the Canopy Creative Complex in East Austin, a central hub for artists, gallerists, and other creative types.
Print this Page
View Legal Agreement