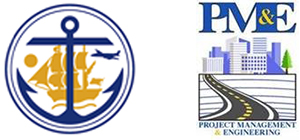 Municipality of Anchorage: Downtown Signals & Lighting Upgrades – Application
4700 Elmore Road
2nd Floor
Anchorage, Alaska 99519-6650
United States
Contact Email:
gideon.gerlt@anchorageak.gov
Call Type:
Public Art
Eligibility:
International
State:
Alaska
Event Dates:
0/0/00 - 0/0/00
Entry Deadline:
8/20/21
Application Closed
REQUIREMENTS:
Media
Images - Minimum: 6, Maximum: 6
Total Media - Minimum: 6, Maximum: 6
MUNICIPALITY OF ANCHORAGE
PM&E - Downtown Signals and Lighting Upgrades
1% for Art | Public Art Program | Public Works
PO Box 196650
Anchorage, AK 99519-6650
(907) 343-6473
Project: Downtown Signals & Lighting Upgrades – 4th Avenue, E street to A street
Deadline for Entries: August 20, 2021 11:59 PM MST
Contact: Curator of Public Art, 1% for Art, (907) 343-6473
Amount of Commission: $30,000
Eligibility: International Call

Code
In accordance with Municipal Code 7.40, the Municipality of Anchorage is announcing a call for qualified artists to create artwork at the intersection of 4th Avenue and B street as part of the Project Management & Engineering Department's Downtown Signals and Lighting Upgrades construction in Anchorage, Alaska.
Project construction will be substantially completed during the summer of 2021. The installation of artwork is planned for the Summer of 2022 and will be coordinated with the Curator of Public Art and PM&E.

Site Description
The art selection jury intends to commission one sculptural installation totaling $30,000 to be permanently installed in an area of widened sidewalk landscape at the intersection of 4th Avenue and B street. The landscaped area will be an addition to the sidewalk extension on the 4th Avenue block between B and C streets. The designated area is identified as an entry corridor to downtown and the Anchorage Design District.
There are no existing public works of art in the municipal collection in the immediate surrounding area.

Location:
4th Avenue & B street landscape area: $30,000
The Art Selection Jury has identified the intersection of 4th Avenue and B street for the placement of public art. The construction renovation of the sidewalk area will create 11.5' of pedestrian walkway as well as an area of widened landscape at the intersection where the artwork is to be placed. There is easy access to electricity within the planted areas at the installation site for proposals seeking to include a lighting element.
A satellite map reference can be found at the following link (*Note, reference is prior to construction):
https://www.google.com/maps/place/Anchorage,+AK/@61.218112,-149.8858042,262m/data=!3m1!1e3!4m5!3m4!1s0x56c8917604b33f41:0x257dba5aa78468e3!8m2!3d61.2180556!4d-149.9002778

Site plans, and landscape renderings can be found at the link below. Please note that the site plans identify underground utility locations that will need to be considered when determining the final placement of artwork. (All dimensions are approximate and utility locations may vary from site plans)
https://www.dropbox.com/sh/afew33h6t7138fr/AAAObYIQjAYrLGt8v7875DkNa?dl=0
Artists or artist teams may apply for one or both locations.

Themes
The themes discussed by the Art Selection Jury for this segment of the ongoing Downtown Signals and Lighting upgrades, focused on highlighting Anchorage as a distinctly unique northern environment. Suggested themes to explore include, but are not limited to: historic preservation, nature and wildlife conservation, and indigenous values and traditions associated with land stewardship. Recognizing Anchorage as a winter city, artwork proposals should stand out as a prominent feature throughout all seasons. The commission is intended to highlight this corridor into the downtown area and the Anchorage Design District.
While it is not a requirement, the jury expressed interest in seeing proposals that are illuminated or otherwise incorporate or respond to light. Proposals incorporating a lighting element should not cast significant light. No light should trespass beyond the sidewalk to the north property line and should not create glare that will be distracting to vehicles or pedestrians.
Additional information on the history of downtown Anchorage, a Dena'ina clan origin story, and artwork concepts can be found at the following link:
https://www.dropbox.com/sh/ghxx7zax52bncrw/AAB4LXN1pFRMsivXPNHE6cRoa?dl=0

Requirements
There are no restrictions on style or the design of the artwork, but the proposal must provide assurance that the artwork will be durable and routine maintenance requirements must be minimal. Also, surplus materials (2%) will be required for future maintenance needs, if appropriate. The installation must be permanent and must be designed to last approximately 30 years. This is an earthquake area and needs to meet standards in applicable building codes as amended by the Municipality of Anchorage. Sculptures taller than 6' must be engineered and permitted through the MOA system set up for works of art.

Budget
The total budget for artwork during this renovation is $30,000. This includes all costs of design, fabrication, installation, landscaping, photographic documentation, catalogue documentation, and an identifying plaque. Any permitting, or engineer fees required for sculptures taller than 6' must be paid by artist. Any structural or engineer fees for approved structure modifications, must be paid by artist. State laws related to public construction, including licensing, insurance, bonding, and payment of prevailing wage rates, may apply.

Selection Criteria:
Artists will be selected to develop proposals with the project team based on:
Artistic Merit as evidenced by representation of relevant past work in images.
Appropriateness of the artist's medium, style and previous experience in relation to the project goals and setting.
Experience with projects of a similar scale and scope including familiarity with the public art process, the public review approval process, and/or collaboration with high schools, and design agencies; and art selection juries.
Artists must have good communication skills and be able to work with diverse community members.
The program goal to reflect diversity of artists and media through representation of new and traditional artforms practiced in local, regional, national, and international arts communities in a range of style, scale, media, form, and intent. Artists with no prior public art experience will be seriously considered. Artists with strong bodies of work, with little public art background are encouraged to apply and will be given equal consideration.
​
Artists are required to submit the following items:
1. Six digital images of past work should be loaded into CaFE (callforentry.org) following the guidelines on that site.
2. Each image should be identified with title, materials, dimensions, and value.
3. Current 1-2 page resume, including 3 professional references.
4. Your artist statement should include a description of why you are interested or particularly qualified for this project. It should also address any experience or work sample deficiencies in relation to your chosen medium.
5. A brief conceptual proposal which identifies location, medium, and thematic relevance.

ART SELECTION JURY
Landscape Architect and Corvus Design owner, Peter Briggs represents the architect seat. Paul Rochford is a user representative. Project Administrator, Julie Makela and Senior Planner, Kristine Bunnel represent the Municipality of Anchorage. Vice President of Northern Compass Group, Schawna Thoma and Bicycle Shop owner, Pete Roberts represent the downtown Anchorage community. Bryce Frederick, owner of Tent City Press sits as the artist and community representative. Gideon Gerlt is the Curator of Public Art and Art Johnson with Kinney Engineering is a Project Manager for the Signals and Lighting upgrade.

Additional Information
Requests for additional information may be directed to the Curator of Public Art, at Municipality of Anchorage at the Department of Public Works. The telephone number is (907) 343-6473; the FAX number is (907) 249-7567. The 1% for Art program for the Municipality of Anchorage has a web at:
https://www.muni.org/Departments/Public_Works_Administration/PublicArt/Pages/default.aspx
There are no restrictions on style or the design of the artwork, but the proposal must provide assurance that the artwork will be durable and routine maintenance requirements must be minimal.
Print this Page
View Legal Agreement