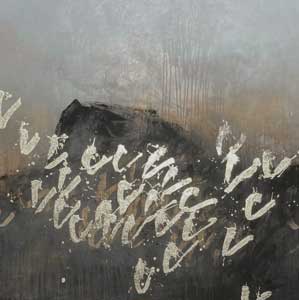 Hi Ho Silver
Art on 30th
4434 30th Street
San Diego, CA 92116
APPLY NOW
Contact Email:
arton30th@gmail.com
Call Type:
Competitions
Eligibility:
National
State:
California
Event Dates:
10/30/21 - 12/3/21
Entry Deadline:
9/10/21
Days remaining to deadline: 42
REQUIREMENTS:
Media
Images - Minimum: 1, Maximum: 6
Total Media - Minimum: 1, Maximum: 6
Entry Fee (Ashton Gallery @ Art on 30th): $35.00

Media Fee (per sample over minimum):$5.00

Long Description
Ashton Gallery @ Art on 30th, a contemporary art center and gallery in San Diego, California, would like to invite regional and national artists to submit original works of art for our 2021 "Hi Ho Silver" exhibition.
"Hi Ho, Silver!"
This iconic phrase opens our national exhibition.
Calling all artist to explore the color "silver" in its many forms: stainless steel, pewter, gray, silver leaf, metal. And since the Lone Ranger character wore a mask and this show will hang around Halloween time, also eligible are paintings of masks, hand-crafted masks, or art featuring people, animals or characters wearing masks.

Show us your artwork!

Awards & Prizes
Selected works will be published in the Ashton Gallery full-color exhibition catalog. Accepted artists will have the opportunity to proof their page before it goes to print. Catalogs will be available for ordering online via Blurb, a print on demand service. A link will be provided closer to time...
Three awards and two honorable mentions will be given by the juror:
Best in Show (featured on the cover of the catalog)
First Place (will receive a double page spread in the catalog)
Juror's Choice (will receive a double page spread in the catalog)
Honorable Mention (will receive a double page spread in the catalog)
We will also be awarding $1,000 in cash prizes!
Juror:

Wendy L.Wilson-Gibson is a San Diego artist, curator and non-profit arts administrator. She is currently the executive director of the Bonita Museum & Cultural Center in South Bay San Diego. In Bonita, she curated the "Anthropocene: Humans and Nature" exhibition highlighting local and regional artists. Previously she was director of the Escondido Municipal Gallery, the local arts agency operated by the Escondido Arts Partnership. She has served as a museum committee member of the California Center for the Arts Escondido Museum as well as curating exhibitions at the CCAE including: "Niki de Saint Phalle, Mythical California"; "In The Studio: Art Dialogs"; and "Contemporary Constructions: Matthew & Iris Strauss Family Foundation".

Wilson-Gibson enjoys discovering artists, learning about what they are creating as well as their intent.

"San Diego and all of its communities/neighborhoods have a distinct flavor. I am looking forward to seeing what artists come up with for this fun prompt. If you have a story or explanation that goes along with your piece, make sure to include it with your submission."

Categories / Mediums Accepted: Acrylic, oils, watercolor, drawing, photography, assemblage, collage, encaustic, mixed media, fiber art, and 3D art that fits on an 18" x 18" pedestal. This exhibit does not accept jewelry, video, film, performance art, or installations.

Minimum size: 10" and Maximum size: 72".
Submissions must be the artist's original work and be for sale.

It is recommended that artworks high in value (over $3000) be insured before shipping.
Artists will upload only one image per entry.


D-ring hardware of any size is required for installation (can order on Amazon; no eyelets or hooks)

All entries must be for sale. If your piece sells, Ashton Gallery receives the industry standard of 50% commission. All sales are handled by Ashton Gallery. All artwork must remain in show until closing. It is recommended that artworks high in value (over $3000) be insured before shipping.
Exhibition Dates:
October 30, 2021 - December 3, 2021
Opening Reception:
Saturday, October 30, 2021 from 5pm-7pm
Deadline for Submission:
Friday, September 10, 2021
Completed entry information, including images of artwork, must be submitted online with CaFÉ TM before 11:59 PM PST to be considered by juror. (That's 1:59 AM EST and 11:59 PM MST)
Entry Fees
Payment of $35 is for the first entry and $5 for each additional images (1 work = $35, 2 works = $40, 3 works = $45, 4 works = $50, 5 works = $55, and 6 works = $60). Upload one image per entry, up to 6 pieces total. Entry fees do not guarantee admission into the exhibit. Entry fees cover the cost of hosting a national show.


CaFÉ TM Submission Process
All submissions for this show are handled through CaFÉ TM (callforentry.org). Artists are required to sign up and create a profile on CaFÉ TM. There is no charge for using this service. CaFÉ TM provides 960 MB for the artist profile. Artists will upload images and information directly to their profile and reference when filling out the official call for submission.
Notification
You will be notified of the juror's decision via email by end of day on Monday, September 27th.
Identification of Artwork:
All artwork must be identified on the back with the following information clearly printed (proof thoroughly as we copy and paste this information for accepted art in the catalog):
Artist Name
Title of Artwork
Media (main categories only please, not a list of materials - i.e. drawing, photography, acrylic, etc.)
Dimensions (height x width x depth)
Price (all art is for sale)
Important Dates (Summary)
* 9/10/2021 Deadline for entry
* 9/27/2021 Notification of results
* 10/7/2021 Must be postmarked for shipping by this date
* 9/27–10/15 Hand-delivered work accepted during business hours
* 10/30/2021 Opening reception 5pm-7pm
* 12/3/2021 Exhibition ends
* 12/3/2021 Hand-pick up during regular business hours begins
* 12/10/2021 Unsold artwork shipping begins
Visit Ashton Gallery @ Art on 30th
* arton30th.com
* Facebook: facebook.com/arton30th
* Instagram: @arton30th
Print this Page
View Legal Agreement