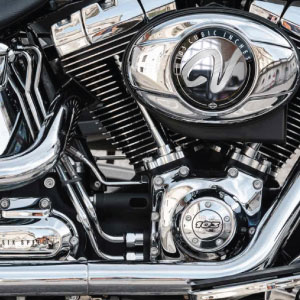 Art In The Fast Lane
5417 Butler Street, Pittsburgh, PA 15201
APPLY NOW
Contact Email:
contact@vestigegallery.com
Call Type:
Exhibitions
Eligibility:
National
State:
Pennsylvania
Event Dates:
9/1/21 - 9/30/21
Entry Deadline:
8/21/21
Days remaining to deadline: 22
REQUIREMENTS:
Media
Images - Minimum: 2, Maximum: 8
Video - Minimum: 1, Maximum: 8
Total Media - Minimum: 3, Maximum: 8
Entry Fee (Entry Fee for 2 entries): $25.00

Media Fee (per sample over minimum):$5.00

Art In The Fast Lane seeks to showcase works that pay tribute to the art and culture of the great American automobile. Muscles, classics, rods, pickups, Harleys, suped-up, chrome wheeled, fuel injected, 4-banger, 6 banger, motors, engines. Art could also feature people: garage culture, greasers, racing culture, roadside attractions, logos, pop art, and more. Work should capture the ideal of freedom and the spirit of the open road. 😎 This is the final show of a 4-part summer series from Vestige Concept Gallery.

We are seeking National artists of any kind, from Emerging, Student, Mid-Career, and/or Professional. Work should somehow relate to the theme of the show.

"Art In The Fast Lane" In-Person opening reception will be held Friday, September 3rd, at 7 PM. Music and refreshments will accompany the event.

Please note: Vestige Concept Gallery adheres to very tight turnaround times on the shipping and handling of art. If interested in applying, please be ready to ship works, if accepted.

ELIGIBILITY
"Art In The Fast Lane" is open to any artists over age 18, within the United States and Canada.

Work should ideally have been created in the last three years, and must be the original artwork, ready to display professionally.

The specific work of art must not have been previously displayed in a Vestige Concept Gallery exhibit.

Work must be for sale. (No "NFS" or deliberate overpricing)

No Giclees or printed reproductions of the original works will be accepted.
ENTRY PROCEDURE
All entries and fees will be processed through www.callforentry.org

Applicants may submit up to eight (8) entries. Two (2) entries are included in the $25 application.

An additional charge of $5 per entry is charged for any additional submissions over 2.

APPLICATION DEADLINE is August 21st, 2021

Artists will be notified of acceptance by Sunday August 22nd, 2021. Works should be ready to ship in the following days.

Shipped works of art must arrive no later than Thursday, September 2nd, 2021.
CONDITIONS OF ACCEPTANCE
Artists accepted into the show must reply email confirmation upon acceptance, and later, be willing to provide an artist pic, short bio, and web/social links (if applicable). These items are necessary for the Online version of the show and other promotion. By submitting this information, you provide Vestige Concept Gallery all rights to post the work on their gallery website and/or within a paper brochure.

Accepted artwork must be the actual artwork as seen in the submitted images. No substitutions. Vestige Concept Gallery reserves the right to pull any artwork that differs from the images in the accepted submission. Any Giclees will automatically be pulled from the show unless it was initially stated that the work itself is a Giclee or print edition.

Accepted artwork listed for sale must be for the price listed in the submission. No last-minute price changes.

Vestige Concept Gallery will retain a 30% commission for any artwork sold--please factor this into your pricing.

Artists are responsible for shipping & optional shipping insurance to and from Vestige Concept Gallery. A prepaid return shipping label must be included. Fedex or UPS only. No cash or checks.

Shipped work must be sent in reusable, sturdy boxes and marked with your name. No loose peanuts. Artwork framed with glass is the responsibility of the artist and is not recommended. Artwork with glass that arrives in broken condition may be pulled from the event if artist is unable to remedy the issue.

Late or damaged work will not be exhibited.

Art damaged in transit is solely the responsibility of the artist and shipper. Artwork may also be hand-delivered, if applicable.

Wall pieces MUST be securely wired, framed, and properly prepared for display. Painted edges and/or a clean edge gallery wrap (i.e. the gallery edges were masked off prior to painting), are acceptable. Sawtooths are ok for photography only, that weighs less than 5 pounds

2D Work must not exceed 30lbs, including frame.

3D work or audio/video must be available to discuss the display with gallery member, if selected, and you will be placed into "waitlist" status and be contacted by the gallery. 3D artists may wish to inquire with the gallery first before submitting.
TIMELINE

AUG 24 Application deadline.
AUG 25 Acceptance notification
SEPT 2 Deadline for shipped or dropped-off work
SEPT 3 Opening Reception
SEPT -- normal business hours
SEPT 26 Show closes
SEPT 27-28 Unsold artwork is packaged and shipped back

Any questions please reach out to: contact@vestigegallery.com
All applications must be received through callforentry.org

Thank you for applying!
Print this Page
View Legal Agreement