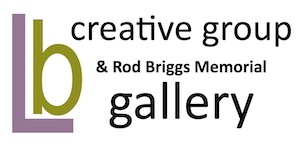 Ocean
2221 E. Broadway, Long Beach, CA 90803
Contact Email:
u2helen@msn.com
Call Type:
Exhibitions
Eligibility:
Local
State:
California
Event Dates:
11/7/21 - 12/5/21
Entry Deadline:
9/24/21
Application Closed
REQUIREMENTS:
Media
Images - Minimum: 1, Maximum: 3
Total Media - Minimum: 1, Maximum: 3
Entry Fee (Entry Fee): $16.00

Open Call for Ocean.
The Long Beach Creative Group (LBCG) is pleased to announce an open call for Ocean, an exhibition of paintings, drawings, and sculpture. The LBCG/Rod Briggs Memorial Gallery provides artists in Long Beach and surrounding communities with a place to exhibit artwork.
Theme: Ocean may be interpreted many ways, including but not limited to, nautical, environmental, marine biology, Surfrider, "as wide as. . .," "as deep as. . .," above and below, ecological, imaginatively, for entertainment.
Deadline: September 24. We recommend you plan to submit your work at least one week before the deadline. So many little things can happen that require you to save your entry and get more information, retake a photograph, etc.
Submissions: There is a $16 non-refundable fee for entry, regardless of whether your work is selected for the show.
Each artist may submit a maximum of 3 works. Only one artwork will be selected for the show.
All art should be photographed straight on, with a high resolution, and photos should be cropped to the edge of the image to eliminate background—such as the frame, or the surface behind the artwork.
Original works of art in the following media are welcome: painting, drawing, printmaking, wall-mount sculpture, sculpture, and mixed media. Photographs are only accepted if they have been altered by use of another material; and the work should be categorized as mixed media so it will not be disqualified.
Work must have been produced within the last five years.
Jurors: There will be guest jurors, to be announced later.
Liability: The LBCG Gallery does not insure the artwork. We take every precaution to keep the work safe and handle it with care. The gallery cannot assume liability for damage, theft, or other loss.
Sales: All work displayed must be for sale and must be reasonably priced. The gallery retains a 30% commission on any work sold during the exhibition. This should be included in the price of the artwork. An easy way to calculate this:
The amount you want for the work divided by .70 = the amount you list as the price.
Contact email: longbeachcreativegroup@gmail.com
Important Dates:
Deadline to submit work: September 24.
Notification to artists: October 8.
Work dropped off at the gallery: October 23 and 24.
Opening: Sunday, November 7.
The show runs from November 7 to December 5.
Artists pick up work on December 5 at the end of the show.
Drop off: Work must be neatly and professionally presented. This means it is delivered ready to hang, with proper weight of picture wire and sturdy d-rings. No saw-toothed hangers! Be sure to specify this if you are having the work framed. Paintings on canvas do not need frames, but the edges should be clean. Works on paper are generally framed. Artists may be asked to provide their own pedestal for three-dimensional work, painted white and clean.
Work that is not professionally presented will not be included in the show.
Work must be picked up on December 5, or special arrangements need to be made. The gallery is not responsible for any work not picked up at the end of the show.
Maximum size in any direction: 30 inches. If the work is framed, 30 inches includes the frame. This means if you are producing a 2-dimensional artwork that will need to be framed, you should anticipate at least a 2-inch mat, making the largest dimension 26 inches (height or width).
Eligibility: Artists who meet one or all of the following criteria qualify to apply.
Reside in Long Beach, Signal Hill, Lakewood, or San Pedro.
Grew up in Long Beach but no longer resides here.
Attend, or graduated from, CSULB or LBCC.
Print this Page
View Legal Agreement