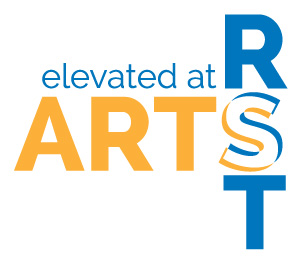 Arts Elevated at RST
Tiana O'Connor
Rochester International Airport
7600 Helgerson Dr SW
Rochester, MN 55902
Contact Email:
bari@rochartstrust.org
Call Type:
Public Art
Eligibility:
Regional
State:
Minnesota
Entry Deadline:
8/20/21
Application Closed
REQUIREMENTS:
Media
Images - Minimum: 1, Maximum: 3
Total Media - Minimum: 1, Maximum: 3
The Rochester International Airport seeks to provide exceptional Customer-First service by creating a unique traveling experience. This is accomplished by caring for each and every customer by providing an enhanced sense of place and connection. The Greater Rochester Arts and Cultural Trust enriches the greater Rochester community by ensuring the continued celebration, promotion and advocacy of the arts and humanities. These two entities are partnering to combine their goals in a new program called "Arts Elevated at RST". The Arts Elevated program is an opportunity to provide an enhanced airport experience, lift spirits and provide comfort and care to customers through the dynamic showcasing of MN artists. The showcasing of MN artists will undoubtedly contribute to the Arts Elevated mission of enhancing sense of place and connection to the local community through a visual experience.
The Rochester International Airport (RST) is owned by the City of Rochester and operated by the Rochester Airport Company, a wholly-owned subsidiary of Mayo Clinic. The Rochester International Airport is served daily by United Airlines, American Airlines and Delta Airlines. Sun Country Airlines will provide service in February 2022.
RST accommodates over 370,000 passengers annually, providing air service to SE MN and the border regions of Iowa and Wisconsin.
Arts Elevated will showcase artists within the main terminal.
Artwork will be available for purchase with a commission paid to the Rochester International Airport to support the Arts Elevated program.
For specific questions regarding artwork submission and jurying, contact Bari at bari@rochartstrust.org.
For specific questions regarding the Arts Elevated program at RST, contact Tiana at toconnor@flyrst.com.
ELIGIBILITY AND ENTRY FEES
This exhibition is open to all MN artists. Due to the financial effect that the pandemic has had on many artists, there will be NO entry application fee charged for this call.
ENTRY PROCEDURE
Entries are to be sumitted online. Name, address, telephone and email should be included.
DETAILS
2D original artwork of any media is acceptable
An artist may submit up to 3 submissons in high res jpeg format
Each submission will be juried independently
Images should be full. Detail if helpful
The subject matter is open, but a survey of travelers has indicated that preference is for local and MN content
Works of art may not exceed 48" tall and 48" wide
The artwork must be professionally presented and be ready for secure installation
Framed pieces must be equipped with stretched wire; sawtooth hangers and unframed work will not be accepted; artwork without a wire will not be displayed; the one framing exception is Arts Elevated will consider paintings with gallery wrap (finished) edges
Professional hanging may require a hanging bracket on the top center of the frame to prevent angling out from the wall. If selected, more information will be provided
Due to legal concerns, shipping acceptance and return is not available. The artist will need to drop off and pick up the artwork at the Rochester International Airport
Artwork should have the following included:
Title
Artist Name
Medium
Dimensions
Price
Artwork will be displayed for a term of nine months. The Rochester International Airport will be responsible for creating identification labels. If sold during that time period, the Rochester International Airport will receive a 20% commission. The artist will need to sign a consignment agreement which is attached with all details.
IMPORTANT DATES
August 1-August 20, 2021: Entries submitted through CaFE
Week of August 23, 2021: Jurying and Selection complete/Artists notified
August 30-September 10, 2021: Artists deliver artwork to Rochester International Airport
Print this Page
View Legal Agreement