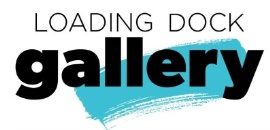 Mandalas
Loading Dock Gallery
122 Western Avenue Box 127
Lowell, MA 01851
Contact Email:
loadingdockmanager@gmail.com
Call Type:
Exhibitions
Eligibility:
Regional
State:
Massachusetts
Entry Deadline:
9/14/21
Application Closed
REQUIREMENTS:
Media
Images - Minimum: 1, Maximum: 3
Total Media - Minimum: 1, Maximum: 3
Entry Fee (Entry Fee): $35.00

The meaning of the word Mandala is circle. Circles have a powerful significance in many religions and traditions especially Hinduism and Buddhism. The mandala was used to form symbolic relationships between the spirit and the universe. It represents the cycle of occurrence, reoccurrence, and existence. The mandala is a space of creativity, a symbol of deeper connection with the self and the universe at large.
The Swiss psychoanalyst Carl Jung introduced mandalas to western thinkers, believing that as symbols of the psychological and spiritual self they lead to greater awareness of life and spirit.
Today's mandalas are used as a tool for meditation to enhance focus, silence thoughts, combat stress and anxiety, increase ones appreciation for the beauty of nature and form a greater connection with the spiritual self.
Mandalas take many forms. The Circle Mandala symbolizes the womb, motherhood, and the act of nurturing as well as the entirety of our psyche and our divinity. The Lotus Flower Mandala represents leaving the material world behind to attain enlightenment. Elephant Mandalas signify great power and strength with a resolute nature that refuses to yield to its conscience. Flower Mandalas represent the the existence of all creation in the universe and is associated with unlocking good health and a mindful lifestyle. Lastly, Geometric Mandalas are used to observe the mechanisms of nature, along with the internal and external structures of the human body.
Whichever mandala you choose to create (or a form of your own), the Loading Dock Gallery will become a place of peace and quiet contemplation for this exhibit and your artwork.
7th Annual Poetry Convergence
Invited area poets will preview the exhibit and create poems for the work that evokes a personal response. The poems will be recited in the gallery following the reception and recorded for the gallery.
Entries must be original artworks completed within the last five years. No reproductions. All artwork must be for sale. Video, projection, and performance will not be considered.


Open to artists over 18 years of age, in the New England region.
Print this Page
View Legal Agreement