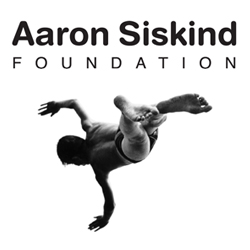 Aaron Siskind Foundation: 2012 Individual Photographers Fellowship
Contact Email:
grant@aaronsiskind.org
Call Type:
Unspecified
Eligibility:
Unspecified
State:
Unspecified
Entry Deadline:
5/18/12
Application Closed
REQUIREMENTS:
Media Images:8


Application Period: Begins Monday, March 12th, 2012
Deadline: Friday, May 18th, 2012 at 11:59 pm Mountain Time
Grant Information & Eligibility Requirements
The Aaron Siskind Foundation (ASF) is offering a limited number of Fellowship grants of up to $10,000 each, for individual artists working in photography and photo-based art. Recipients are selected by a panel of distinguished guest judges on the basis of artistic excellence, accomplishment to date, and the promise of future achievement in the medium in its widest sense. The Foundation seeks to support artists/photographers who demonstrate a serious commitment to the field, who are professionally active or employed in the field.
Who May Apply: U.S. Citizens and Legal Permanent Residents of the United States, who reside in the U.S., and who are at least 21 years of age. Recipients must provide legal proof of eligibility and a verifiable social security number.
Who May Not Apply: Students enrolled in a college degree program (Recent graduates are eligible to apply). Previous IPF Recipients are not being considered for new awards at this time.
Eligible Work: There are no restrictions on subject matter, genres or processes of past or projected work. Works submitted may be traditional photography projects or experimental works; Photographic techniques must be pivotal to the works submitted.
Examples of Non-Eligible Work: Film, Video; Internet projects, interactive multimedia.
Fellowship recipients will be notified in the summer of 2012. Names of recipients and panelists will be announced shortly thereafter. The decisions of the Aaron Siskind Foundation and its designated judging panel as to who receives fellowship support will be final, private, and without appeal. As required by law, award funds must be used to further the artist's creative endeavors. Recipients will be asked to provide a summary of the uses to which award funds are put. These funds will taxable to recipients in Tax Year 2012.
Application Information & Guidelines
Applicants must apply through CaFÉ at www.CallForEntry.org™. Applications will not be accepted by any other delivery method. Applications that are incomplete or not received by the deadline will not receive consideration. We recommended submitting well in advance to avoid technical problems.
A completed application consists of the following information & files:
Applicant Profile
Images/Work Samples: A portfolio of eight (8) digital images showing representative, recent work. If your work is best communicated visually by showing its physical or installed nature, or aspects of detail, use one or more of the eight mages for that purpose.
Exactly eight (8) digital image files must be submitted, no more and no less.
All images must be formatted to the following specifications in order to upload them successfully into the system.
Dimensions: 1920 pixels on the longest side
File Format: Save all images as BASELINE Standard JPEG. Do not save as a Progressive JPEG.
File Size: JPEGs must be under 1.8 MB.
Color space: Save images in an RGB color space, preferably sRGB.
Click here for a step-by-step image formatting guide available as PDF.
Text descriptors for each image: Title, Medium, Year, Dimensions
(Note: There are also fields for image "Value" and "Description". The ASF does not use this information in our review process. $0.00 can be entered for a Value. Description can be left blank. Whatever you enter in these fields -- will not be seen by jurors.)
Statement: (350 words/2000 characters, maximum) The purpose of the statement is to give the panel a better understanding of your work while they are viewing it. It should be clear, concise and relate to the works that you are submitting.
Career summary, artist's resumé or short bio: (500 words maximum)
Additional Information
Please refer to CaFÉ's
How to Apply
,
image Preparation
and
Help/FAQ
resources. Technical questions and issues may be emailed to CaFÉ Tech Support. More information about the Aaron Siskind Foundation is available at www.aaronsiskind.org. For questions regarding the Fellowship program and requirements, there is an email link within the application to contact a grant administrator.
Print this Page
View Legal Agreement