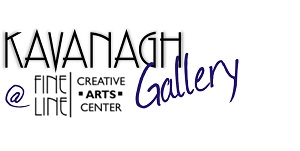 Sculpture on the Prairie - St. Charles, IL
APPLY NOW
Contact Email:
gallery@fineline.org
Call Type:
Exhibitions
Eligibility:
Regional
State:
Illinois
Entry Deadline:
3/27/22
Days remaining to deadline: 70
REQUIREMENTS:
Media
Images - Minimum: 4, Maximum: 12
Total Media - Minimum: 4, Maximum: 12
Entry Fee (Entry Fee): $35.00

Sculpture on the Prairie
May 12, 2022 - April 30, 2024
Artists, we invite you to submit original artwork for the Sculpture on the Prairie exhibit to be held on the grounds of Fine Line Creative Arts Center, St. Charles, Illinois. Our beautiful 12-acre campus, located in the Fox River Valley, approximately one hour west of Chicago, is ideal for sculptural works of art. The show is open to 3-D work in any sculpture or craft medium that is durable and can withstand the elements that occur on the prairie.
Display Requirements:
Works will be structurally secured to a 3 ft x 3 ft or 3 ft x 4 ft concrete pad with anchor bolts or similar devices. Pieces must be capable of withstanding extreme weather conditions such as heavy winds, heavy rain, and extreme heat and be maintenance-free for the exhibit's duration, which is two years. Illinois winters can be harsh; artwork will not be considered if the materials and construction will not withstand long-term display outdoors.
The weight limit for each piece is 300 pounds. The height limit is 10 ft. Heavy equipment, such as cranes will not be available or allowed for use in artwork installation. Pieces must not have sharp edges or be in any other way dangerous to the public.
Liability:
Insurance is provided for the artwork from the time of receipt of work until the end of the show. Insurance of items during transit to and from Fine Line is the responsibility of the artist.
Images:
Images for show promotion will be taken directly from images received from the artists, which we deem representative of the actual work to be displayed.
Sales:
Fine Line will charge a sales commission of 30% for any artwork sold during the show. Fine Line will handle all sales and sales tax and provide the artists with a check after the show's end for all sales.

Honorarium & Fees:
Each artist selected for the exhibition will be required to transport, install and de-install their Sculpture. A one-time payment of up to $1000, depending on distance traveled, will be awarded to each accepted artist to help cover transportation costs. This payment will be made after the delivery of the work. Any expenses over the amount of the honorarium are the responsibility of the artist.
Jury Decisions:
Jurors' selections are based on creativity, quality of artistry, and originality, as represented in the images submitted. Notification of the jury's decision for the show will be sent on or before April 16, 2022. A Contract, complete delivery information, and other forms will follow by email to those accepted into Sculpture on the Prairie.

Awards:
Awards totaling $3750 will be available.
Judge: TBD


Deadline/Important Dates Summary:
03/27/22 - All entry allocations are due
04/08/22 - Artists notified of the jury's decision
04/28/22 - 05/12/22 - Delivery and installation of work
05/12/22 - Provisional date for the opening reception
05/12/22 - 04/30/24 - Show open to the public (Mon-Sat 10 am - 5 pm)
05/01/24 - 05/11/24 Deinstallation
Requirements:
Artists must be at least 18 years of age.
Each artist may submit up to three pieces per entry.
For each piece entered, four images are required. Image one should be of the front, image two of the back and image three should be a side view. Image four should show the base of the sculpture.
Images must be of actual work to be exhibited.
Work must not have been shown previously at Fine Line.
Work must not have previously been shown within 30 miles of the Fine Line campus.
All work must be for sale.
One entry per artist is allowed.
All applicants must submit an artist statement limited to 1000 characters.
Eligibility:
Sculpture on the Praire is open to artists 18 years or older, who reside in one of the following states: Illinois, Indiana, Iowa, Kansas, Michigan, Minnesota, Missouri, Nebraska, North Dakota, Ohio, South Dakota, and Wisconsin. Work must not have been previously shown at Fine Line, or within 30 miles of the Fine Line Campus.
Print this Page
View Legal Agreement