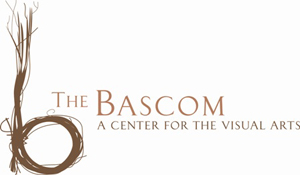 American Craft Today
The Bascom: A Center for the Visual Arts
323 Franklin Road, Highlands, NC, 28741
Contact Email:
rsweeny@thebascom.org
Call Type:
Unspecified
Eligibility:
Unspecified
State:
Unspecified
Event Dates:
9/22/13 - 12/29/13
Entry Deadline:
7/21/13
Application Closed
REQUIREMENTS:
Media
Images - Minimum: 1, Maximum: 2
Total Media - Minimum: 1, Maximum: 2
Entry Fee (The Bascom: American Craft Today): $35.00

Juror: Mark Leach, a native of Pittsfield, Massachusetts, is the Executive Director of the Southeastern Center for Contemporary Art in Winston-Salem, North Carolina. He is formerly the Founding Director of the Mint Museum of Craft & Design. There he also held the post of Chief Curator. Leach is a graduate of the Getty Leadership Institute for Museum Management. He received a B.A. in studio ceramics from the University of Arkansas at Little Rock and graduated from Harvard University with an Ed.M. degree, specializing in twentieth century art and non-profit administration. Mr. Leach has held curatorial posts in contemporary art in Arkansas, Montana, North Carolina, Wisconsin and Ohio. He has taught, lectured, and moderated panels on public and environmental art, art criticism, and curatorship. He has authored articles for such publications as The Journal of Arts Management, Law, & Society; the American Association of Museum's Excellence & Equity Newsletter; New Art Examiner; Metalsmith; Artvu; FIBERARTS; and American Ceramics. Leach is a former trustee of the Art Alliance for Contemporary Glass and the American Craft Council. There, he served on the Council's executive committee as chair of the publishing committee, overseeing American Craft magazine. He also served on the Advisory Board of the National Council on Education in the Ceramic Arts (NCECA). Mr. Leach has also published numerous texts, including Michael Lucero: Sculpture 1976-1995, co-published by Hudson Hills Press, New York, and the Mint Museum of Art. In May 2000, Harry N. Abrams Inc. and the Mint Museum of Craft + Design co-published and released Turning Wood into Art: The Jane and Arthur Mason Collection, for which Mr. Leach served as curator and editor. Leach also curated Whole Grain: Sculptured Wood 2004 for SOFA, Chicago, and authored an essay under the same title for the SOFA, Chicago 2004 catalog. Awards: $5,000 will be awarded at the discretion of the Juror. Best of Show-$1,200; 1st-$950; 2nd-$700; 3rd-$500; 4th-$400; Honorable Mentions(5)-$250 each.. Eligibility: The Bascom's American Craft Today exhibition is open to all craft artists. Works must be original, reflect excellence and a unique vision of the maker. The works must be skillfully executed, have been completed within the past two years, and not have been previously exhibited at The Bascom. Embellished commercially made objects and works assembled from commercially available kits may not be submitted. The Bascom is the final authority on eligibility. Size Limitations: There are no size limitations Entry Fee and Procedures: One or two digital images may be submitted via CaFÉ for a $35 non-refundable entry fee. Secure credit card payments can be made through CaFÉ. Personal checks or money orders will be accepted via mail, payable to: The Bascom, memo: American Craft Today. Mailed payments must be postmarked no later then July 21, 2012 and mailed to Mary James, The Bascom, 323 Franklin Road, Highlands, NC, 28741. Image Format: All entries, information and images will only be accepted via the CaFÉ website. Each entrant may submit two works for consideration. Each work must be represented by only one image (no detail views or duplicates). Image formatting details can be found on the CaFÉ website: Image Prep. Juror's choices for The Bascom's American Craft Today exhibition will be announced by email and the CaFÉ website during the week of August 27, 2012, and no later then August 31, 2012. Shipping: Accepted artworks must be delivered to Sallie Taylor, The Bascom, 44 Oak Street, Highlands, NC, 28741, during operating hours (9am-5pm, M-F), between September 10-14, 2012. Works must arrive by September 14, 2012. Shipping and insurance costs to and from the art center are the responsibility of the artist. Works must be shipped in a single reusable carton or crate. Works must be shipped ready for installation with clear identification attached to the work. A prepaid return shipping label must be included with entry. Works will be returned the week of January 7, 2013. Sales: Works will be for sale during the exhibition if the artist desires. Artist sets the retail. The Bascom will receive a 40% commission on art work sold during the exhibition. Artists will receive a check for 60% of the sale within 30 days of the exhibition closing. Inquiries: Additional information may be obtained by contacting Bo Sweeny, 828-787-2879, rsweeny@thebascom.org or Sallie Taylor, 828-787-2899, staylor@thebascom.org.
Print this Page
View Legal Agreement