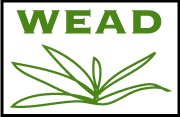 WEAD l Ecological Maintenance Art
Contact Email:
weadartists@gmail.com
Call Type:
Unspecified
Eligibility:
Unspecified
State:
Unspecified
Entry Deadline:
5/2/12
Application Closed
REQUIREMENTS:
Media
Images - Minimum: 1, Maximum: 5
Total Media - Minimum: 1, Maximum: 5
Event Dates: June 15 – September 28, 2012

Entry Deadline: May 2nd

Venue: Marin Community Foundation, Novato, California

WEAD l Ecological Maintenance Art is a group exhibition comprised of artists who are members of the WEAD, Women Environmental Artists Directory, and whose work speaks to taking care of the planet and sustaining nature as a form of social justice. The works will be presented June 15 – September 28, 2012 at the Marin Community Foundation (MCF) offices in Novato, California. An opening reception will be on June 28. Jurors include WEAD co-founder Susan Leibovitz Steinman, San Francisco artist Bonnie Sherk, Bay Area curator Randy Rosenberg, Los Angeles gender studies professor Gloria Orenstein, and ecoartspace founder Patricia Watts who is organizing the exhibition. Approximately 150-170 pieces will be selected with no more than three works per artist. 2D only from artists outside the Bay Area, and also 3D if the artist lives in the Bay Area and can deliver works. Entry Deadline is May 2, 2012.

Since 1996 WEAD--Women Environmental Artists Directory has focused on women's unique perspectives to further understanding of ecological and social justice art. Run by a hands-on activist board of arts professionals, WEAD has been widely respected both for its printed directory of artists (1996-2009) and, since 1999 for a popular educational networking website. In 2010 WEAD redesigned its website, including a biannual critical arts magazine featuring essays by independent writers, curators, and artists. WEAD's online listings continue to present the broadest spectrum of women's contemporary eco and social justice art; a resource to assist women arts professionals in defining themselves and their work, interests, intents, materials, philosophy, and aesthetics. The Directory currently has over 300 members. http://weadartists.org

The Marin Community Foundation is one of the largest community foundations in the U.S. with total assets of approximately $1.2 billion and annual grant distributions of approximately $60 million. The foundation has exhibited art in its office space for nearly the entire 25 years of its existence and is currently housed in a 28,000 sq. ft. former airplane hanger space at Hamilton Airfield in Novato. The space has an open floor plan, with large wall spaces and lighting system, designed to display art, both two-and three-dimensional, where three exhibits a year are presented, all of which are open to the public. http://www.marincf.org

The show will be supported with:
• Email and printed Announcements
• Regional Bay Area Press
• Opening Reception
• Works will be for sale to the public
• Visits from school groups, residents of retirement communities & general public
• Daily exposure to approximately 50 employees daily

AWARDS will be given for 1st ($500), 2nd ($300), and 3rd place ($100)

JURORS:

Susan Steinman – Artist and co-founder of WEAD (Oakland, CA)

Conceptual artist, social sculptor, and ecofeminist activist, Steinman produces large-scale greenscapes involving diverse stakeholder participation. Exhibited globally, her art models public and personal ecological strategies using salvaged and organic materials for community revitalization projects including organic food and native plant gardens, natural assets conservation, and green tourism. Steinman has contributed writings to several books including Suzanne Lacy's Mapping the Terrain, and is currently editor of WEAD magazine online.

Bonnie Sherk – Artist and Founder & Director of Life Frames, Inc. & A Living Library
(San Francisco, CA)

Bonnie Sherk is trained landscape architect, planner, and educator, and is also a professional artist who exhibits her work in museums and galleries all over the world. Her work has been internationally published in art books, journals, and magazines. She has been creating and implementing systemic design processes and Life Frame, Living Library, Think Park plans for sites around the country for over 25 years.

Gloria F. Orenstein – Professor of Comparative Literature and Gender Studies at USC
(Los Angeles, CA)

Professor Orenstein has researched women's studies in contemporary art, literature and culture; ecofeminism in the arts; surrealism; women and surrealism; shamanism and Jewish women artists. She has recently written The Reflowering of the Goddess, a feminist analysis of the movement in the contemporary arts that reclaims the Goddess as a symbol of a paradigm shift and a change in our mythos and ethos.

Randy Jayne Rosenberg – Executive Director and Chief Curator for Art Works for Change (Oakland, CA)

Rosenberg brings an academic and experiential background as an artist, art therapist, educator, and curator to each project. She has provided curatorial and consulting services worldwide for nearly 30 years to a range of international and cultural organizations, including the World Bank, the International Finance Corporation, and the Carnegie Endowment for International Peace.

Patricia Watts – Curator (CA)
Patricia Watts has been selected by the Marin Community Foundation to curate and organize three exhibitions over the next year that address social and environmental themes through community issues in art. Watts is founder and west coast curator of ecoartspace, a nonprofit platform for artists addressing environmental issues since 1999. She was formerly Chief Curator at the Sonoma County Museum in Santa Rosa (2005-2008).

ELIGIBILITY:
The show is open to all US based artists 18 yrs. and older who are currently members of WEAD--Women Environmental Artist Directory, or become members by May 2, 2012.

HOW TO BECOME A WEAD MEMBER: In March 2012 WEAD became a Membership Organization. Even artists with a current WEAD Listing must become a Member to qualify for this exhibit. Email weadartists@gmail.com with the exhibit name in the subject line, for complete information and instructions.

EVERYONE IS WELCOME AND INVITED TO JOIN WEAD AS A MEMBER l ACTIVIST ARTS PROFESSIONALS, NON ARTS PROFESSIONALS, ALL GENDERS


MEDIA CRITERION:
Entries are being accepted in painting, drawing, printmaking, photography, sculpture, mixed media, and assemblage. All works must remain in the gallery for the duration of the exhibition. Any work not comparable to the file submitted can be rejected at the curator's discretion. All wall works must be ready to hang on a two wire hanging system. Stretched canvas on wooden frame does not need to be framed. 3D artworks will be provided pedestals. Directions for preparing artwork for hanging will be sent to selected artists. No substitutions for works accepted into the show.

SIZE LIMITATIONS:
Size of works can be no larger than 7ft h X 2.5 ft w (elevator) or 8ft h X 6ft w (lobby doorway).

SCHEDULE OF EVENTS:

May 2: Deadline for CALL and joining WEAD to qualify for this exhibit
May 9: Notification of accepted works
June 7 – 10: Receivership of accepted works
June 28 – Opening Reception 4:30-6:30pm
June 15 – September 28: Exhibition
September 29-30: Pick-up/Return of work

SALES:
The artist will be paid 85% of all art sales, and WEAD will retain 15%. All purchased works must remain at the foundation offices until the end of the exhibit. WEAD will contact artists directly to complete all sales transactions.

DELIVERY / RETURN OF WORK
Local drop off of accepted works can be done between 9am -5pm during the receivership period. It is the responsibility of the artist to ship works from outside the Bay Area. Return shipping will be paid for up to $20 per package (within the USA) for any works not sold by the end of the show period. Works must be packaged in a re-usable container and received during the receivership period to the Marin Community Foundation. If you are local, we ask that you take your wrappings with you and bring them back for the deinstallation in September. MCF is not responsible for any art works not picked-up or shipped after the exhibition. All artwork must have the artist's name and title of piece written on the back.

MARIN COMMUNITY FOUNDATION EXHIBIT POLICY

The Foundation reserves the right to reject any artwork for any reason without providing any explanation.

The Foundation has the right to photograph and use the artwork for publicity purposes.
Submission of Artwork constitutes an agreement to the rules listed herein.
Artwork will remain the property of the artist.
Artwork must remain installed for the duration of the exhibit. It will be returned to the artist on the completion of the exhibition.

INSURANCE:

Artwork selected for exhibition at MCF will be covered by a standard inland marine insurance policy for its actual cash value while the art is being displayed at MCF. The policy does not cover the art during shipment to or from the foundation. The policy is written with standard policy exclusions including terrorism, earth movement, marring or scratching & consequential loss.


Print this Page
View Legal Agreement