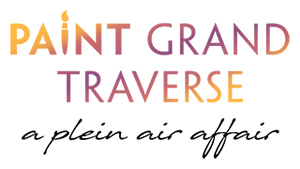 Paint Grand Traverse Plein Air 2022
Crooked Tree Arts Center 322 6th Street Traverse City, MI 49684
APPLY NOW
Contact Email:
pgt@crookedtree.org
Call Type:
Competitions
Eligibility:
National
State:
Michigan
Event Dates:
8/14/22 - 8/20/22
Entry Deadline:
2/25/22
Days remaining to deadline: 40
REQUIREMENTS:
Media
Images - Minimum: 5, Maximum: 7
Total Media - Minimum: 5, Maximum: 7
Entry Fee (Paint Grand Traverse 2022 Application Fee): $40.00

The ​Crooked Tree Arts Center in Traverse City, Michigan, seeks artists for the national plein air painting festival, Paint Grand Traverse: a plein air affair, now in its fifth year. Paint Grand Traverse is a plein air (outdoor) painting festival and competition featuring 30-40 artists from across the country.

Prizes and Awards:
Best of show: ​$2,500 cash award. A total of $15,000 in cash and prizes will be awarded in a variety of categories.
The Grand Traverse region is located in northwest lower Michigan and is known the world over for its gorgeous scenery, hundreds of miles of Lake Michigan coast, and historic small towns and villages. The largest of these, Traverse City, is nestled on the southern shore of West Grand Traverse Bay, and is home to Crooked Tree Arts Center - Traverse City.
Paint Grand Traverse is presented by Crooked Tree Arts Center. Founded in 1971, CTAC is a community-based arts center serving Northern Michigan from campuses in Traverse City and Petoskey, Michigan. We offer events and classes in visual arts, dance, music, culinary arts, and more. To learn more about Crooked Tree Arts Center, visit us online at www.crookedtree.org.
This call is open to all artists working throughout the United States. All painting media are eligible.
Applicant Calendar:
Submit 5-7 entries online January 10 - February 25, 2022.
Entries will be scored by a panel of jurors, March 1-7.
Notification of acceptance will be sent on March 10.
Accepted artists must submit a signed letter of agreement, bio, and promotional images by March 31.
Event dates: August 14-20, 2022.
Exhibition dates: August 23 - September 17, 2022.
Jurors:
A team of five jurors, comprised of practicing artists, teachers, collectors, and curators, will review all submissions. Top scoring entries will be accepted.
Rules:
Submissions must be original works of art created by the artist submitting the work.
Artists may submit five to seven (5-7) images.
The Crooked Tree Arts Center galleries are sales galleries and works created during the festival must be for sale. Price is set by the artist. The Crooked Tree Arts Center will retain a 40% commission on all sales.
A non-refundable fee of $40.00 per artist is required for entry (CTAC members $25.00). If you are a current member of Crooked Tree Arts Center, please use the coupon code: MEMBER22 to receive the member discount. CTAC Artist Guild Members can submit their work free of charge. If you do not have your Guild Membership code, please contact pgt@crookedtree.org. If you have questions about your membership status, or are interested in becoming a member, please call CTAC at (231) 347-4337.
Submit requested application materials via CaFÉ. Entries must be submitted online via CaFÉ and file formats must meet CaFÉ specifications.
Jury will be done online.
Notification will be delivered via email on March 10, 2022.
Accepted artists must submit a signed letter of agreement by March 31, 2022.
Application Requirements:
Submit 5-7 images of recent plein air artwork, including artwork title, dimensions, medium, and date. Digital images should be cropped to show the painting only - no frame, no background.
Artist Bio and C.V.
Artist Statement
Link to online portfolio (URL) (optional)
Eligibility:
This opportunity is open to all U.S. residents, 18 years and older. All painting media are eligible
Print this Page
View Legal Agreement