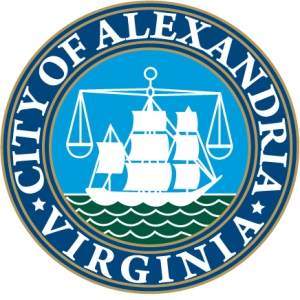 Lake Cook Public Art Project
1108 Jefferson Street
Alexandria, VA 22314
Contact Email:
diane.ruggiero@alexandriava.gov
Call Type:
Public Art
Eligibility:
National
State:
Virginia
Entry Deadline:
4/17/16
Application Closed
REQUIREMENTS:
Media
Images - Minimum: 6, Maximum: 6
Video - Minimum: 0, Maximum: 2
Total Media - Minimum: 6, Maximum: 8
Request for Qualifications (RFQ):
The City of Alexandria, Virginia invites artists and artist teams to submit their qualifications to be considered for a public art project as part of the Lake Cook Stormwater Retrofit Project.
Project Overview:
The selected artist/artist team (Artist) will join the City's interdisciplinary project team (Design Team) that will convert Lake Cook, an existing fishing pond, into an extended stormwater detention facility. The Artist and the Design Team will work closely together to form a cohesive public art proposal that aligns with the Design Team's overall design and layout of the site. The Artist will work with the Design Team to integrate public art into the Design Team's drawings and presentations. In collaboration with the Design Team, the Artist is expected to attend public meetings. After a final concept design is approved, the Artist will oversee the fabrication and installation of the public art. Competition of the project is expected to be Fall, 2017.
Budget:
The initial artist design fee is $30,000. The budget for the fabrication and installation of the public art is $60,000.
Eligibility:
Established professional artists and artist teams located throughout the United States are invited to submit their qualifications. Artists must have experience with comparable projects.
Deadline:
Sunday, April 17, 2016 at 11:59pm Mountain Standard Time (MST).
Background:
Founded in 1749, the City of Alexandria, Virginia, is an urban community of 15.75 square miles with a population of 148,892 (2013). With its stable residential neighborhoods, its historical districts, and its proximity to Washington, D.C., the city continues to attract new residents, tourists, and businesses.
Lake Cook was originally constructed in the 1970s as a fishing pond and is still a popular urban fishing location. The Virginia Department of Game and Inland Fisheries stocks the pond with trout in the winter months as part of its Urban Fishing Program. The pond receives inflow from both Cameron Run and Strawberry Run and is estimated to have a drainage area of 390 acres.
The City completed a feasibility study in the fall of 2013 that investigated potential retrofit opportunities at various citywide locations. Lake Cook was identified as an excellent opportunity to provide significant stormwater pollution reductions that will also have the potential to improve existing amenities.
Site Location:
Lake Cook is located just north of Eisenhower Avenue and is adjacent to Cameron Run Regional Park – Great Waves Water Park and the Animal Welfare League of Alexandria. There are several sets of train tracks to the north of the lake, including Virginia Railway Express (VRE), Washington Metro, and CSX.
Public Review Process:
Public review and input is expected to be part of this community based project that follows the City's Public Art Implementation Plan. Review at public meetings, and forums of public interest groups, commissions and bodies will be an integral part of the scope of work of the Design Team and Artist.
A City staff meeting will precede each of the public meetings by at least one (1) week to review the meeting content and offer comments. Meetings, conference calls, and other communications are to be mutually agreed upon by the City and Design Team based upon project needs and project budget.
Alexandria's Vision for Public Art:
Public art in Alexandria is about the city's past, present and future. Public art will enrich the experience of Alexandria's past, celebrate the spirit of Alexandria's present, and shape the identity of Alexandria's future.
Public art in Alexandria may:
Foster exploration and generate dialogue about Alexandria's multiple and many layered stories
Engage the past in contemporary ways
Connect people to art that enriches their lives
Provide opportunities for people to have hands-on encounters with art
Foster conversations among people throughout the city
Create whimsy and delight in everyday places
Establish a distinctive identity for Alexandria's evolving communities
Enhance parks, gathering places and neighborhood focal points
Enhance new infrastructure and community facilities.
Artist Selection Criteria:
Applicants must demonstrate the following qualifications:
Artistic merit of body of work
Experience working with communities to design engaging artwork that is appropriate for the scope and scale of the project in collaboration with communities
Experience in collaborating with City staff, stakeholders, and design and engineering professionals
Probability of successful execution of the project
Artist Statement: In a paragraph, applicants must clearly describe their general approach to public art.
Letter of Interest: In no more than two (2) pages, applicants must clearly describe their interest in this project and how their approach to public art might relate to Alexandria's Vision for Public Art. Also, include relevant experiences with projects of a similar scale or scope, as well as collaborations with interdisciplinary design professionals and community stakeholders.
Resume: Four (4) pages maximum.
Top Three Applicants:
The Project Task Force will review artist qualifications and, based on the Artist Selection Criteria listed above, choose three (3) semifinalists. The three semifinalists will receive a travel honorarium to visit Alexandria and take a tour of the site and have an interview with the Project Task Force.
The Project Task Force will choose the Selected Artist/Artist Team based on their application, interview, and post-interview statement. The Project Task Force includes members of the Alexandria Commission for the Arts and others with expertise specific to the project.
Post-Interview Statement: After their interviews and site visit, the three semifinalists must clearly describe, in two (2) pages or less, their thoughts about the potential for public art at Simpson Park.
Additional Information:
The Artist will be required to sign a contract with the City of Alexandria. The Artist will be required to obtain a Certificate of Insurance for general liability coverage for the fabrication and installation of the public art.
Resources:
Public Art Implementation Plan
, regarding natural and urban systems, see pages 12-13.
Lake Cook Stormwater Plan
How to Apply:
Call for entry information must be submitted to CAFÉ c/o Lake Cook Public Art Project.
Please submit any questions to Diane Ruggiero, Deputy Director, Recreation, Parks & Cultural Activities, Office of the Arts, City of Alexandria, c/o Lake Cook Public Art Project by email to diane.ruggiero@alexandriava.gov.
Print this Page
View Legal Agreement