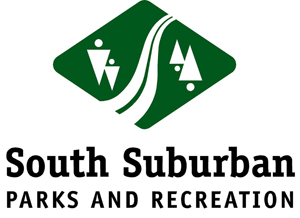 2017 Art on Loan Program
N/A
Contact Email:
lynnew@ssprd.org
Call Type:
Public Art
Eligibility:
Regional
State:
Colorado
Entry Deadline:
1/13/17
Application ClosedNumber of Applications Allowed:
3
REQUIREMENTS:
Media
Images - Minimum: 2, Maximum: 3
Total Media - Minimum: 2, Maximum: 3
Proposals are requested from artists for the 2017 Art-on-Loan Program administered by the South Suburban Public Art Committee (SSPAC), an 11 member committee appointed by the South Suburban Park and Recreation District (SSPRD) Board of Directors. The program is a year-long outdoor exhibit designed to promote public interest in art, develop community pride, and enhance the visitor experience around the popular Goodson Recreation Center and The Hudson Gardens & Events Center. Additional information about SSPRD and SSPAC can be accessed at ssprd.org and about Hudson Gardens at www.hudsongardens.org.
SUBMITTAL DEADLINE: Friday, January 13, 2017
TOTAL ART BUDGET: $500 Exhibitor's Honorarium for each sculpture displayed
2 EXHIBITION AREAS: Goodson Recreation Center 6315 South University Boulevard, Centennial, CO 80121
And The Hudson Gardens and Event Center 6115 S. Santa Fe Drive, Littleton, CO 80120
APPLICATIONS: This application represents ONE artwork, with 1-3 images of the work. Artists may submit up to 3 artworks for consideration. To enter additional artworks, submit the first application, then return to "Apply to Calls" and choose APPLY AGAIN TO THIS CALL.

ELIGIBILITY
This project is open to all artists residing in Colorado who have the background, experience and reputation for completing such a project.

PROJECT DESCRIPTION
SSPAC seeks applications for sculptures to be placed outdoors at Goodson Recreation Center and The Hudson Gardens & Event Center. The priority site for placement is Goodson Recreation Center, and provided sufficient quality applications are received, the program will be expanded to The Hudson Gardens and Event Center. Please see attached maps.
Goodson is visited annually by 400,000 people of all ages. It offers fitness facilities, a swimming pool, dance classes, a licensed preschool, gymnasium, gymnastic arena, racquetball courts, cultural arts classrooms and meeting rooms. The site is located adjacent to the High Line Canal Trail, a popular regional trail and deKoevend Park . Many trail users utilize Goodson Recreation Center as a trailhead or rest stop.
At Goodson, the sculptures will be displayed on the three existing concrete pads available (36" in diameter), which are located near the main entrance to the center. Each pad has an embedded steel plate (24" x 24" x 1/2") for the artwork to be welded in place. Sculptures must be of a size to fit on the provided concrete pads, and cannot exceed 4,000 pounds in overall weight.
Over 130,000 people of all ages visit Hudson Gardens year-round for the popular outdoor concerts, walking areas, garden tours, weddings, holiday light show, and other events. The site is located adjacent to the Mary Carter Greenway Trail and South Platte River. At Hudson Gardens, three outdoor display pedestals will be constructed prior to the exhibit period. There is no size restriction for sculptures at Hudson Gardens, but the overall weight cannot exceed 4,000 pounds.
Proposed sculptures must be appropriate for outdoor public display at a public facility and of high artistic quality. Sculptures must be an original work of the selected artist, durable, non-breakable, relatively maintenance-free, meet or exceed standard for public safety and structural integrity, and composed of parts not easily damaged by weather or vandalism.
Sculptures must be loaned to SSPRD for a one-year exhibition period. The piece of artwork must be available for sale, and if sold, must remain on display for the duration of the exhibition period.
RESPONSIBILITIES OF THE ARTIST
The artist will transport the artwork to and from Goodson or Hudson Gardens on a date and time agreed upon by SSPRD. If required for proper display, the artist will supply an appropriate pedestal for the artwork. If necessary, the artist will make modifications to the artwork and/or pedestal so that it can be mounted by welding to a steel plate embedded in a concrete pad or other stable foundation. The artist will be responsible for all sales transactions, payment of applicable taxes, and payment of a 20% commission to SSPRD should the artwork be sold as a result of this exhibit.

RESPONSIBILITIES OF SSPRD
SSPRD will assist the artist in offloading of the artwork at Goodson or Hudson Gardens on a date and time agreed upon by the artist. SSPRD will provide and operate a piece of equipment to lift and move the artwork from the artist's transportation to the SSPRD provided pad. Under the artist's direction, SSPRD will provide equipment and an operator to weld the artwork to the SSPRD provided pad. SSPRD will assist the artist in a similar manner at the time of de-installation. SSPRD will supply a durable and aesthetically pleasing sign on the concrete pad identifying title, artist, artist's contact information, and price of work. SSPRD or Hudson Gardens, depending on installation location, will insure the artist's owned work during the exhibition period.
SELECTION PROCESS
The SSPAC, with the support of SSPRD staff, will select the artwork to recommend to the South Suburban Park and Recreation District Board of Directors for final approval.
SCHEDULE
Deadline for submittal: Friday, January 13, 2017
Finalists notified: Before Wednesday, March 1, 2017
Documentation to finalists: By Friday, March 17, 2017
Art installation: Week of June 5, 2017, time and date to be negotiated with artist
Artist's reception: July or August 2017, TBD
Art de-installation: June 2018, date and time TBD
Print this Page
View Legal Agreement