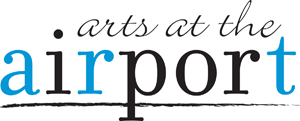 Nashville International Airport RFQ Public Art for Parking and Transportation Center
One Terminal Drive, Suite 501
Nashville, TN 37214
Contact Email:
MARY_GRISSIM@nashintl.com
Call Type:
Public Art
Eligibility:
Regional
State:
Tennessee
Entry Deadline:
3/13/17
Application Closed
REQUIREMENTS:
Media Images:7


The Metropolitan Nashville Airport Authority and Arts at the Airport are inviting artists to submit their qualifications to design and install a public artwork to be integrated onto one column in the lobby area of each floor of a six-story parking garage (six columns total) under construction at Nashville International Airport. Artists must comply with the submittal requirements described in this Request for Qualifications to be considered.
Eligibility
Eligibility: Individual artists and artist teams from Tennessee and the surrounding regions (Arkansas, Alabama, Florida, Georgia, Kentucky, Louisiana, Indiana, Maryland, Mississippi, North Carolina, South Carolina, and Virginia) may apply.
Artists must provide evidence of prior work experience with similar scale public art projects with documentation in their resume, photographs, and references. All Artists must meet the above criteria to apply.
Current Metropolitan Nashville Airport Authority employees, commissioners, and Arts at the Airport Board members may not apply.
Description of Site
The site for this artwork will be a single, square, concrete column located in the NW corner of the new garage elevator lobby and on each floor level, composing of 6 levels total. The concrete columns are 2'-0" W x 2'-0" D on each level. Artwork heights are 10' for levels 1 and 6 while levels 2, 3, 4, and 5 are at 7'. The column on each floor is highly visible for passengers arriving and departing the garage, and will be highly visible from the main terminal and exit ramp. The columns are visible through the low-E clear glass curtain wall of the elevator lobby. The artist will be able to use all sides of the columns starting at 18" off the ground to 1' below the ceiling. The artwork can have up to a 4" projection from the face of the columns. The artist must coordinate/compliment the color indicated on the Wayfinding Parking Colors, so that pedestrians can more easily remember their parking level. The artwork will have spot lighting on all 4 sides of the column.
The goals of the project:
To use the artwork as a "way-finding process" to help visitors locate the floor on which they parked.

To utilize contemporary media (examples: mosaic tile, glass, metal, ceramic, wood, vinyl wrap or paint) to wrap the columns.

To utilize the concrete columns, 2'-0" W x 2'-0" D, on each floor to display the installation. To create an installation that is visible in the elevator lobby of all six floors of the six-story parking garage and from the outside of the building. To create an aesthetically pleasing, creative and original design/artwork that makes the parking garage more welcoming and beautiful. This also includes a well executed/professional installation.

To create a visually stimulating experience with the use of color and design; a moment of distraction as passengers hurry from one point to the next.

To design artwork that will create a sense of place for the visitor, to help facilitate an interaction between the airport visitor and this transitional environment.

To enhance the existing Arts at the Airport public art collection.
Project Budget
The project budget is $200,000
Timeline
March 13, 2017: Deadline for Qualifications submitted via callforentry.org
A selection panel of Arts at the Airport Board of Directors, staff and professional artists from the community will review the qualifications, statement of interest, and artists' past work with the goal of selecting three to five finalists. Specific proposals are not requested and will not be reviewed at this time.
May 1, 2017: Finalists Selected/Notified
Finalists will receive $2,500 to develop a detailed proposal for creating an original design for the elevator banks. 50% will be paid upon selection and 50% following delivery of proposal and on-site interview.
May/June 2017: Site visits; Travel expenses will be paid by the Airport Authority in addition to the artist fee.
August 2017: Presentation by each finalist to selection panel.
September 2017: Final Selection and Award of Contract/Board approval.
TBD: Installation of Artwork begins.
TBD: Project is complete.
Application Requirements
Submissions must be received through CAFÉ no later than 11:59 (MST) on March 13, 2017.
Required Application Materials
Statement of Interest (1 page)

Current Resume (2 pages)

Artist Statement (1 page)

Images/Samples of Past Work (7) with Descriptions

References (3)
1. Statement of Interest
: (
At minimum statement, should:)
Demonstrate a clear understanding of the project scope.

Describe a recent experience collaborating with architects and other design professionals on projects of this scale and size especially in regards to outdoor public art.

Please state your schedule and availability to accomplish this project.
2. Current Resume
3. Current Artist Statement
4. Image Descriptions
Where applicable, include the commissioning agency, budget, completion date and project manager/client. With images that require clarification, provide a brief (no more than two to three sentences) description for each.
5. References
Please provide the names, addresses, current telephone numbers and email addresses for three professionals to reference your past work and qualifications. Artists' teams should provide separate references for each member.
The Selection Panel reserves the right to reject incomplete applications or responses.
Evaluation Criteria
Selection of the finalists will be based on the following criteria:
Professional qualifications and experience in their medium.

Experience with projects of this scale, setting and complexity or resources available for completing the project.

Quality, creativity, and strength of work submitted.

Appropriateness of previous work to scope of this project.

Experience working as a member of team.
The following additional materials may be found at: http://www.flynashville.com/arts-and-music:
Wayfinding Parking Level Colors - Plans

Wayfinding Parking Level Colors - Schematic

View of Columns - Plans

Site photos of Lobby Views
Questions?: arts@nashintl.com
Print this Page
View Legal Agreement