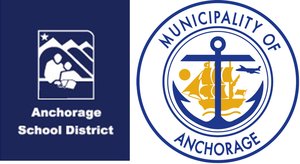 Mountain View Elementary School: Municipality of Anchorage
4700 Elmore Road
Anchorage, Alaska 99507
Contact Email:
marrarivj@muni.org
Call Type:
Public Art
Eligibility:
National
State:
Alaska
Entry Deadline:
8/4/17
Application ClosedNumber of Applications Allowed:
2
REQUIREMENTS:
Media Images:6


MUNICIPALITY OF ANCHORAGE
Request for Qualifications
Mountain View Elementary School Renovation 2017
1% for Art / Public Art Program / Public Works
PO Box 196650
Anchorage, AK 99519-6650
(907) 343-6473
Project: Mountain View Elementary School Renovation 2016
Deadline for Entries: Friday, August 4th 2017 9:59 PM
Contact: Curator of Public Art, 1% for Art, (907) 343-6473
Amount of Commission: $90,000 total; $60,000 Location 1, $30,000 location 2
Eligibility: National call, Alaska preference
Code In accordance with Municipal Code 7.40, the Municipality of Anchorage is announcing a call for qualified artists to create artwork for Mountain View Elementary School in Anchorage, Alaska.
Project Information
Project construction began in summer 2016 and was completed in Spring 2017. The installation of artwork will be coordinated with the project administrator and school.
Site Description
The art selection jury intends to commission two art installations totaling $90,000 to be permanently installed at two different locations in the renovated Mountain View Elementary School which is located at 4005 McPhee Ave, Anchorage, AK 99508. One location is exterior and the other is interior.

Location 1: Exterior Front Entry; Parapet, Canopy, Facade: $60,000
The exterior west entry is located in the front of the school. It faces McPhee Avenue and is highly visible to the surrounding neighborhood. This site is used as the main entry and exit from the school on a daily basis. This is the first visual introduction to the school. The jury is interested in proposals that address the Parapet, Canopy, and/or building Façade in some way. An artist may select all available locations or one of the available locations. Please see attached renderings and photos for more details and for the selected available areas (outlined in red). The jury is interested in entertaining a variety of interventions for the site. This could include, but is not limited to a painted mural, vinyl decal or wrap, lighting, or other mounted or applied media. The parapet itself cannot be pierced – if there is an attachment, it must not penetrate the surface. The construction of this building is complete and there is not an option to make any adjustments within the scope of that contract. Any alteration of the available surfaces (canopy, lighting, etc) must be included within the artist's budget. Any intervention of these spaces must be durable and wind resistant. It is recommended that the artist include an allowance of $3,000 -$5,000 from the $60,000 budget for structural and engineering costs.
Location 2:Interior Multipurpose Room Proscenium: $30,000
The interior location is the Multipurpose room of the school. This room is near the entry of the school and where many school and community events takes place. The Proscenium frames the stage and will be highly visible during any function that takes place in the room. The jury is open to any intervention in this space (mural or painting, mosaic, cut metal, mixed media, light, or other applied media). Each flanking side is approx. 15' x 6' and the transom is approx. 3' x 32' please see attached images and plans for exact dimensions and surface materials.
An artist may apply for one or both locations.
Themes
Mountain View Elementary is located in Northeast Anchorage at 4005 McPhee Ave, Anchorage, AK 99508 located in the Mountain View Neighborhood. The mission of Mountain View Elementary is a dedication to promoting a safe, productive learning environment in which all students can thrive academically and socially. ‌‌The motto of Mountain View Elementary is "Be Safe, Be Responsible, and Be Respectful." Mountain View Elementary is a Pre-K-5 Title I school. There are approximately 400 students enrolled with a staff of 21 classroom teachers, 15 certificated specialists, and numerous para-professional support personnel. The student population is comprised of multiple racial and ethnic groups who speak a variety of languages. Mountain View Elementary celebrates diversity in the school and in surrounding neighborhood. In fact, Mountain View is said to be one of the most diverse neighborhoods in the United States. Mountain View Elementary is a Reading First school with strong emphasis on scientifically based reading programs and school-wide reading progress monitoring. The instruction is data-driven and very effective. In recent years, the school has met the performance standards for Adequate Yearly Progress under the No Child Left Behind Act several times. Math has been an especially strong point for our students and they have fielded several winning Math Derby teams.
The themes discussed by the Art Selection Jury focused on diversity, multicutlurism, global community, and Alaska Native Artwork. The jury also discussed artwork that can shape students' worldviews. This is a national call, but Indigenous artists and artists living and working in Alaska are strongly encouraged to apply. All artwork must be durable, require minimal maintenance, and pose no safety hazard or risk. The jury discussed that artwork be welcoming and vibrant. Artists are encouraged to propose projects that include some sort of student interaction, but this is not required.
Requirements
There are no restrictions on style or the design of the artwork, but the proposal must provide assurance the artwork will be durable and routine maintenance requirements must be minimal. The artowrk must also abide to all requirements and restrictions listed in the location descriptions. Also, surplus materials (2%) will be required for future maintenance needs, if appropriate. The installation must be permanent and must be designed to last the life of the building. This is an earthquake area and needs to meet standards in the IBC 2009 building code as amended by the Municipality of Anchorage. All suspended pieces must be at least 18" lower than the sprinkler system by code. Suspended items cannot impede the flow of water. Sculptures taller than 6' must be engineered and permitted through the MOA system set up for works of art.
Budget
The total budget for the artwork during this renovation is $90,000 broken into two project locations: (1) $60,000 (2) $30,000. This includes all costs of design, fabrication, installation, photographic documentation, catalog documentation and an identifying plaque. Any permitting, or engineer fees required for sculptures taller than 6' must be paid by artist. Any structural or engineer fees for approved structure modifications, must be paid by artist. State laws related to public construction, including licensing, insurance, bonding, and payment of prevailing wage rates, may apply.
Selection Criteria:
Artists will be selected to develop proposals with the project team based on:
Artistic Merit as evidenced by representation of relevant past work in images.

Appropriateness of the artist's medium, style and previous experience in relation to the project goals and setting.

Experience with projects of a similar scale and scope including familiarity with the public art process, the public review approval process, and/or collaboration with high schools, and design agencies; and art selection juries.

Artists must have good communication skills and be able to work with diverse community members.

Diversity of artists and media reflects the overall program goals to strive for diversity in style, scale, media and artists in new and traditional art forms. Artists with no prior public art experience will be seriously considered.

Artists with strong bodies of work, with little public art background are encouraged to apply and will be given equal consideration.
Artists are required to submit the following items:
1. Six digital images of past work should be loaded into CaFE (callforentry.org) following the guidelines on that site.
2. Each image should be identified with title, materials, dimensions, and value.
3. Current 1-2 page resume, including 3 professional references.
4. Your artist statement should include a description of why you are interested or particularly qualified for this project. It should also address any experience or work sample deficiencies in relation to your chosen medium.
5. Answers to required questions about location, medium, and commission level.
ART SELECTION JURY
Principal Chris Woodward represents Mountain View Elementary School on the Art Selection Jury; Bryce Hamels is the design representative from BDS Architects; Thomas Chung is a local, professional artist; Scott McDonald is an art teacher in the Anchorage School District, Maury Robinson represents the Municipality of Anchorage, Gerran Tarr and Tasha Hotch represent the community. Enzina Marrari of the Curator of Public Art and Edie Knapp is the Project manager with the Anchorage School District.
Additional Information
Requests for additional information may be directed to the Curator of Public Art, at Municipality of Anchorage at the Department of Public Works. The telephone number is (907) 343-6473; the FAX number is (907) 249-7567. The 1% for Art program for the Municipality of Anchorage has a web site at http://www.muni.org/publicart.
Submissions that do not answers any questions or provide brief project descriptions will not be considered.
Print this Page
View Legal Agreement