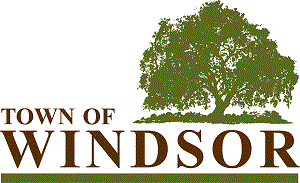 Request for Qualifications- Roundabout Sculptures
P.O. Box 100
Windsor, CA 95492
Contact Email:
olemen@townofwindsor.com
Call Type:
Public Art
Eligibility:
National
State:
California
Entry Deadline:
2/8/18
Application Closed
REQUIREMENTS:
Media
Images - Minimum: 1, Maximum: 8
Audio - Minimum: 0, Maximum: 1
Video - Minimum: 0, Maximum: 2
Total Media - Minimum: 1, Maximum: 11
Overview and Background
The Town of Windsor is a family-oriented community with an exceptional quality of life for all ages. Windsor offers a wide variety of services and recreational opportunities, well-planned business areas, and a historic downtown. Windsor is located immediately adjacent to Highway 101 between Santa Rosa and Healdsburg, just 63 miles northwest of San Francisco, and 32 miles from the Pacific Ocean. With a population of 26,955 Windsor was incorporated as a general law City in July 1992. Encompassing 6.5 square miles, Windsor offers a modern, relaxed lifestyle, and a growing retail and industrial center for Northern Sonoma County, all set amidst the beautiful oak-clad hills, vineyards and valleys of Sonoma County.
Overall Project Intent
This project will secure signature permanent works of art for each of the two prominent roundabouts located near the town center of Windsor, illustrating the theme "Energizing the Future". These large scale and prominent artworks will stand as symbols for our vision of placing numerous energy-producing or -powered artworks spread throughout the Town. The art is intended to be in collaboration with commissioned artists who are encouraged to work with local businesses related to energy production in creating symbols of how art, technology and science can work together. The art will represent the essence of the dynamic and diverse Windsor community, placed in significant locations.
The Town of Windsor seeks to commission an artist or team of artists to create 1-2 large-scale outdoor sculptures which fit within the theme of "Energizing the Future" for two traffic roundabouts located prominently on Old Redwood Highway – a gateway to the vibrant downtown Windsor. The Public Art Advisory Commission (PAAC) is seeking an original artistic vision for these roundabouts which:
Expresses kinetic properties and utilizes natural resources (water, sun, air, wind) to produce energy or fuel its own movement;
Establishes a distinct artistic identity for the area and draws interest from residents and visitors;
Is compatible within the spaces in terms of scale, materials, form, content and safety considerations;
Requires minimum conservation and maintenance.
The art will be located adjacent to a new upscale shopping center and a future 387-unit residential development. This new mixed-use area provides shopping, dining, office space and residential opportunities with great exposure and is a destination for the community and visitors. Adjacent to the roundabout is the Sonoma County Library, Town Civic Center and Windsor Town Green, considered to be the heart of the community.
The Town of Windsor and PAAC is reaching out to local companies to provide the seed funding for this RFQ. Thus, selected finalists may be asked to work with our partners to incorporate their technology into the project design. Our vision includes partnering with other regional businesses and governmental entities who are involved in the alternative energy business.
Selection Process
Upon completion of the RFQ application period, Town Staff will create a list of qualified artists based on applications received. The PAAC will review the submissions and serve as the jury to select up to 5 finalists based on the following criteria:
Professional qualifications
Proven artistic merit of prior relevant work related to the theme
Experience working with solar, wind or water elements within art pieces
Experience in fabricating and installing permanent artwork suitable for the outdoor elements
Project and timeline management experience
Successful experience working with local governmental or municipal agencies
Each finalist selected will then be invited to submit a concept for a commissioned sculpture within the roundabout and will be provided a $1,000 stipend to do so. Artists will present their sculpture concepts at a special PAAC meeting where the final recommendations to Town Council will be made for both roundabouts. The design stipend includes artistic development, presentation, and travel expenses and only one stipend will be presented per selected art team. The presentation must include graphic depiction of design, sculpture budget, engineering, cost allocation and proposed timeline.
Eligibility
This opportunity is open to all established and professional artists who meet the qualifications. Applicants should have experience creating, fabricating and installing public art. Only professional artists with reviewable portfolios are eligible to submit qualifications. Applicants who wish to be considered for this project should have experience creating durable outdoor public art pieces, working within the public process, proven ability to fabricate their own work/designs or to work with fabricators and installers.
Project Budget
The estimated budget for both roundabouts will be up to $200,000 ($100,000 per roundabout) and will be awarded to the selected artist or artist team by Town Council. The budget includes artwork design, fabrication, delivery, engineering and installation of the artwork as well as the artist fee, travel, up to three meetings and other direct costs.
Fundraising campaigns will be necessary for partial funding of the project and upon selection of a winning artist(s) and final conceptual design. A duration of 3-9 months from the award of the artist(s) is anticipated for the remaining fundraising.
Tentative Timeline
January Request for Qualifications (RFQ) Announced
February Qualifications Due (submissions via Café.com)
March PAAC Review and Finalists Selected
April Final Artists Announced
May - July Artwork Concept Development
August Special PAAC Meeting – Sculpture Concepts Selected
Sept – Dec Artwork Created
Target: January 2019 Artwork Installed
How to Apply
A complete submission must include all the information and materials described below:
Letter/Statement of Interest - In one page, please describe how your qualifications and past work relates to the theme of this project. Please include your name and contact information, including address, phone number, email and web site and any experience and location of other Public Art Installations.
Professional Reference – Please provide 1-3 references - references should have an intimate knowledge of your work and working methods in public settings, municipality preferred. Please include name, relationship, phone number and email address for each individual. Please indicate relationship to each reference.
Images of Work Samples- Artists/teams may submit up to six images and one video 60 seconds.
All submissions must be submitted via www.callforentry.org A hard copy or emailed submission will not be accepted. Submission deadline is February 8, 11:59 p.m. MDT.
Print this Page
View Legal Agreement