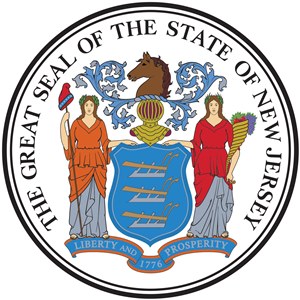 State of New Jersey EDA Taxation Building Sculptures
New Jersey Economic Development Authority
Real Estate Development Division
36 West State Street
P.O. Box 990
Trenton, NJ 08625-0990
Contact Email:
QARed@njeda.com
Call Type:
Public Art
Eligibility:
Regional
State:
New Jersey
Entry Deadline:
3/26/19
Application Closed
REQUIREMENTS:
Media
Images - Minimum: 4, Maximum: 6
Total Media - Minimum: 4, Maximum: 6
REQUEST FOR EXPRESSION OF INTEREST
ART INCLUSION PROJECT
FOR
THE NEW JERSEY ECONOMIC DEVELOPMENT AUTHORITY
Department of Taxation Building
Trenton, New Jersey
REFERENCE: 2019-RED-REQ-ARTS-078
Issued by:
New Jersey Economic Development Authority
Real Estate Development Division
36 West State Street
P.O. Box 990
Trenton, NJ 08625-0990
February 26, 2019
1.0 GENERAL INFORMATION
The New Jersey Economic Development Authority (NJEDA) in consultation with the New Jersey State Council on the Arts/Department of State (NJSCA) is issuing this Request for Expression of Interest (Request) to Artists in order to design, construct and install Artwork within the Project Site.
In accordance with the Public Buildings Arts Inclusion Act (ACT), N.J.S.A. 52:16A-29, NJEDA and NJSCA is coordinating the Artist selection process for the Artwork Projects. The NJEDA and NJSCA are utilizing Call for Entry (CAFÉ), at: https://www.callforentry.org, as the primary means of identifying Artists whose works are most appropriate for this exciting opportunity. Artists will be considered for these public art commissions based upon Expressions of Interest (EOIs) submitted in accordance with this Request.
The Public Buildings Arts Inclusion Act makes this Artwork Project possible with funding provided in accordance with the Act. This Request contains all of the information necessary to prepare an EOI submission for the Arts Inclusion opportunity.
1.1 PROJECT DESCRIPTION AND SITE LOCATION
The premises is located at John Fitch Place in the City of Trenton and is owned by the State of New Jersey, Department of Treasury, Division of Property Management and Construction. The Project is the construction of a 210,000 s.f., 8 floor State office building, including associated site work and parking. Please see Exhibit A.
During the design process, in anticipation of the inclusion of public art, discussions were held with members of the Art Selection Committee, which consists of representatives of Artworks Trenton, the State Arts Council, Department of Treasury, the Division of Property Management and Construction, the Department of Taxation, the Project architect, and NJEDA. Potential locations and thematic material were discussed that would integrate the art within the context of the Project.
It is anticipated that one or more Artist finalists, or Artist finalists in joint venture, will be providing the services identified in this Request for this Arts Inclusion opportunity.
There are three separate Artwork Projects encompassed by this Request, as described in Section 1.1 and Section 5.0. The total budget for each Artwork Project is described in Section 6.0.
A: Outdoor Sculpture- budget is a maximum of $175,000.00. Sculpture garden area - potential for multiple pieces. (THIS CALL)
B: Art Glass Wall, budget is a maximum of $75,000.00. Full height digital ceramic printed art glass wall integrated into aluminum mullion system (see links to same)
C: Wall Mounted Artwork, budget is a maximum of $75,000.00. 3-D sculptural piece. (see links to same)
D. A future RFP will be issued for finished artwork pieces at a later date.
Please see Exhibit B showing the locations within the site and building which are designated for the above-mentioned Project calls.
1.2 GENERAL SCOPE OF WORK
The Artwork Inclusion opportunity requires the services of a qualified Artist or Artists to provide design, fabrication/construction, project coordination and management, artwork transportation and installation services which are necessary in the performance of the required completed work (the Project). EOIs may be submitted individually or in joint venture/collaboration with other Artists.
2.0 TARGETS
As it is the goal of NJSCA to ensure opportunities for Artists from New Jersey or who contribute to the arts in New Jersey, and because Artists will need to attend frequent Project meetings and site visits and NJEDA, NJSCA, and other State representatives must have the ability to visit the Artist's studio, the location at which the Artist(s) will create the art (home and/or studio) is restricted to locations in the states of New Jersey, Delaware, New York and Pennsylvania.
A separate RFP will be issued for the "finished artwork pieces" of Artwork (Area D on the diagram – located on Floors 2-8). Only work from Artists based in Mercer County, New Jersey will be considered for these finished artwork pieces.
3.0 SELECTION PROCESS
3.1 EOI Phase Submission
All Artists interested in the Artwork Projects shall register with CAFÉ at the following web address: https://www.callforentry.org. All submissions must be done through the CAFÉ. CAFÉ' is a web-based call for entry solution designed to connect artists and organizations that is accessible online 24 hours a day, 7 days a week.
Artists interested in participating in the Artwork Project shall submit letters summarizing their interest and experience in the creation of public artworks. The Artist shall identify which Artwork opportunity they are interested in installing. The letter shall include a list of at least 3 references (name, contact information – phone number and e-mail address) where similar work has been installed. In addition to the letter the Artists shall include other pertinent information including their resume, photographs/images a minimum of four (4) and maximum of six (6) examples of installations of public art, website links, etc. Examples of installations included in the submission must be similar to the Artwork Project for which the Artist is responding.
NJSCA (through CAFÉ) will provide an initial review of the submissions to confirm each EOI submission includes all the requirements listed above. NJSCA will then submit all EOIs that complied with the requirements for review and voting by the Art Selection Committee. The Committee will select a "short list" of up to three (3) Artists for each Artwork Project to proceed to the Proposal Phase Submission.
To determine the "short list", the Art Selection Committee members will evaluate the Artists' submissions and vote, as a juror in the CAFÉ system, based on the following factors:
1. Artistic excellence of examples submitted.
2. Appropriateness of material used in the examples submitted.
3. Appropriateness of examples submitted for use in a government building with access to the general public.
4. Experience to undertake the Artwork Project for which the Artist submitted his or her EOI.
NJEDA expressly reserves the right: (1) to reject any and all EOI submissions that are not in compliance with the terms of this Request or any part thereof and reissue the all or part of this Request, (2) to request clarifications of an EOI submission or any contents thereof submitted in response to this Request, or (3) terminate this Request process for any or all Artwork Projects at any time.
3.2 Proposal Phase Submission
Shortlisted Artists will receive a Request for Proposal (RFP) for the Artwork Project for which the Artist has been shortlisted. Each Artwork Project will be procured separately.
Each shortlisted artist will be required to make Artwork Project specific, in person, presentations to the Art Selection Committee. The presentations shall take place at the NJEDA Headquarters in Trenton, NJ. Each of the three (3) shortlisted Artists shall receive a stipend to cover costs associated with the preparation of the presentation and travel expenses in an amount not to exceed $1,000.00; the stipend shall be paid as a reimbursement based upon invoices and any other documentation that the NJEDA and NJSCA may require, at their sole discretion.
If NJEDA does not receive compliant proposals from a minimum of two (2) Artists per Artwork Project NJEDA reserves the right, but not the obligation to issue another Request for that Artwork Project through the CAFÉ system.
NJSCA and NJEDA reserve the right to limit the number of Artwork Projects awarded to each individual Artist.
The Art Selection Committee will rate each Artists and their proposal based on which design is most in accord with the architect's intentions and most in keeping with the style and design of the building based on the following factors:
1. Artistic quality of the proposed artwork in relation to the Project Site and to the objectives of the Project including the locality and function of the Health Building
2. Practicality of the proposed artwork for the Project Site
3. Appropriateness of proposed artwork to the site and objective of the Project
4. Ability of the Artist to create and install the artwork within the established time frame
5. Costs and work not provided by the Artist (i.e. additional mechanical, electrical, plumbing work, etc. related to building construction and/or design)
6. Permanence, durability, maintainability and use of high-quality materials
7. Recommended measures for ease of maintenance
8. Innovation in use of materials and techniques
9. Sustainability and selection of materials that requires minimum maintenance and upkeep
10. Recommended measures to protect against vandalism
11. Absence of hazards to the public
12. Plan to carry out the Artwork Project in coordination with the Project team
4.0 ANTICIPATED REQUEST AND EOI SCHEDULE
Posting Date: Tuesday, February 26, 2019
Question and Answers Due: Tuesday, March 12, 2019
CAFÉ Closing Deadline: Tuesday, March 26, 2019
Art Selection Committee Review Begins: Monday, April 1, 2019
Art Selection Committee Review Ends: Wednesday, April 17, 2019
Issuance of RFP to short-list: Friday, April 26, 2019
All dates are approximate and are subject to changes, including, among other
things, the date of the approval of the budgets by the State House Commission
("SHC").
5.0 POTENTIAL ARTWORK PROJECTS ("CALLS") AND LOCATIONS FOR ARTS INCLUSION
Please refer to the attached rendering illustrating the potential locations for the inclusion of these Artwork Projects as outlined on Exhibit B. All installations shall be appropriate for a public setting.
The locations for the Artwork is identified below:
· Potential Outdoor Sculpture (Location A)
· Art Glass Wall (Location B)
· Wall Mount Artwork (Location C)
· Future RFP for finished artwork pieces (Location D)
6.0 PROJECT BUDGET
The total budget for the Artwork Projects, not including any stipend amount, is $332,000, allocated as follows:
· Potential Outdoor Sculpture / $175,000.00
· Art Glass Wall / $75,000.00
· Wall Mounted Artwork / $75,000.00
· Future RFP for finished artwork pieces/ $7,000.00
Pursuant to the Act, the budgets above are subject to the approval of the State House Commission. NJEDA anticipates requesting approval at the next meeting of the SHC. NJEDA reserves the right to cancel this Request, reissue a new Request, or re-open this Request with a new deadline if the SHC approves a different amount for the budget of any of the Artwork Projects.
With the exception of the stipend, the budget shall cover all costs incurred by the Artist relating to the design, fabrication and installation of the artwork. The covered expenses include, but shall not be limited to, compensation for design and engineering services, materials, transportation of artwork, fabrication, installation, etc.
The payment of prevailing wages is anticipated for installation and all on-site work.
7.0 QUESTIONS AND ANSWERS
Any questions regarding this Request shall be directed in writing to QARed@njeda.com. (NJEDA will not accept any telephone calls regarding this Request or the Request and RFP process – all questions and/or requests for clarification should be submitted in writing). The deadline for questions is 3:00 p.m. on Tuesday, March 12, 2019. All questions and answers with regard to the Request will be posted on the NJEDA's website no later than two (2) days prior to the EOI submission date.
Interested parties are responsible for frequently checking the Bidding Opportunities section of NJEDA's website from the date and time the Request is issued, up to and including issuance of final Addenda and Questions and Answers. Information pertaining to #2019-RED-REQ-ART-078 is available at http://www.njeda.com/bidding - Bidding Opportunities - Notices of Request for Qualifications and Proposals which will include any updates, additional information and/or addenda pertaining to this Request, as well as, for posted questions and answers. All addenda to the original Request will be posted on NJEDA's website with a link to CAFÉ and will become part of this Request and will be incorporated by reference in the final contract(s) resulting from this Request.
8.0 DEADLINES
EOI Submittals must be received by 3:00 p.m. on Tuesday, March 26, 2019.
Responses to this Request will be available, upon request, for public inspection. All proposers are cautioned that NJEDA and NJSCA are subject to the provisions of the New Jersey Open Public Meetings Act, the New Jersey Open Public Records Act, New Jersey Right-to-Know statutory law and relevant case law.
9.0 CONTRACT REQUIREMENTS
The Artist(s) commissioned to provide artwork will be required to sign a contractual agreement with NJEDA and provide adequate levels of insurance as indicated in the contract. The contract will be awarded subject to availability of funds.
10.0 COMPLIANCE
Compliance Requirements for the subsequent RFP are available on the NJEDA website FOR INFORMATIONAL PURPOSES ONLY. Only those Artists who receive and choose to respond to the subsequent RFP will be required to complete and return the required compliance with the proposal submission. Exhibit C.
If awarded, the successful Artist agrees that it shall comply with all requirements of these provisions. If the successful Artist fails to comply with the requirements of these provisions, the NJEDA may declare any contract for these services void.

Please review the above-referenced Exhibits A, B, and C at the EDA website here: https://www.njeda.com/Bidding-Opportunities-General/Bidding-Opportunities-Real-Estate-Procurement-Oppo#077
Print this Page
View Legal Agreement