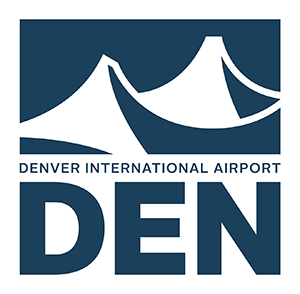 Great Hall / Jeppesen Terminal Project
Denver International Airport
8500 Pena Blvd.
Denver, CO 80249-6340
Contact Email:
Colleen.Donohoe@FlyDenver.com
Call Type:
Public Art
Eligibility:
International
State:
Colorado
Entry Deadline:
10/1/18
Application Closed
REQUIREMENTS:
Media
Images - Minimum: 3, Maximum: 10
Audio - Minimum: 0, Maximum: 2
Video - Minimum: 0, Maximum: 2
Total Media - Minimum: 3, Maximum: 10
Tentative Timeline
RFQ Posted September 4, 2018
RFQ Closes October 1, 2018
Review Submissions, Select Semifinalists for RFP October 23, 2018
Semifinalists Interviews/Presentations January 9, 2019
Final decision on awarded proposal(s) February 2019
Denver International Airport, DEN Overview
Denver International Airport is the fifth-busiest airport in the United States and 20th busiest in the world, with more than 61 million passengers traveling through the airport last year. The airport spans over 53 square miles and boasts North America's longest commercial runway at 16,000 feet. DEN is the portal for the Rocky Mountain Region, and a primary economic engine for the state of Colorado, generating more than $26 billion in annual economic impact. For images of the facilities, visit https://images.flydenver.com/Airport-Facilities
About the City & County of Denver/ DEN Public Art Program
Denver's Public Art Program was established in 1988 as an Executive Order under Mayor Federico Peña. The order, enacted into Ordinance by Denver City Council in 1991, directs that 1% of any capital improvement project over $1 million undertaken by the City be set aside for the inclusion of art in the design and construction of these projects. The permanent art collection at DEN includes nearly 40 site-specific works that can be found along Peña Blvd., the Jeppesen Terminal, DEN Plaza, all three concourses, the Westin Hotel, and the RTD A-Line platform to Union Station. When it opened in 1995, DEN's art collection was heralded as the most innovative airport art collections in the world.
For more information, visit https://denverpublicart.org/ for the Arts and Events Public Art site, www.flydenver.com/art for DEN specific pieces, and https://images.flydenver.com/Art-at-DIA/Permanent-Works for additional images of the existing DEN collection.
About the Great Hall Renovation in the Jeppesen Terminal at DEN
DEN is creating an efficient and modernized Great Hall that serves as a warm welcome to Denver and Colorado, allows for the airport's growth, enhances safety and security and leaves a lasting impression on all passengers and visitors. Great Hall Project construction began in July 2018 and will be complete by end of 2021.
Public Art: Parameters & Goals
The selection panel members have set forth goals and parameters for this public art project with the hope of creating a unique and engaging work of art. The airport isn't simply looking to add another piece of beautiful art – rather it's looking to provide something memorable that expresses the brand and personality of the airport and it's bold and unexpected art collection. DEN has a long history of controversy and conspiracy theories and embraces the mystique and humor that corresponds. Selected finalists will be asked to propose artwork that can serve as a statement piece(s) that passengers will know by name. The selection panel seeks a pool of applicants with a successful history of public art.
Unique Challenges and Site Considerations
The new Great Hall at the Jeppesen terminal will be home to several commercial spaces with signage and wayfinding.
Travelers will need to maintain visibility of all way finding signage, artwork can not hinder sight lines or take up too much floor space so as to negatively hinder passenger flow.
Every passenger departing DEN will pass through this site.
Artwork must consider both natural and artificial lighting.
Artwork cannot be suspended from the existing canopy.
Artwork cannot replace or modify existing glass curtain walls.
Materials & Media
The selection panel will consider all artwork in all media and materials.
Audience
The airport serves approximately 160,000 passengers daily on average.
DEN employs over 30,000 badged employees.
Maintenance & Durability
Finalists will be expected to consider the issues of long-term conservation and maintenance of public art, along with time and budget. Public art projects should be fabricated of highly durable, low-maintenance materials. Semifinalists are encouraged to consult with a professional conservator prior to the submission of a final proposal. Artist proposals awarded contracts will be reviewed by the Denver International Airport and the City of Denver's Public Art Committee including experts in Construction and Engineering to ensure conformity with city standards of maintenance and durability, as well as ADA standards. All finalists are expected to stay on budget and to complete work and installation in a set time frame to meet the deadlines of the Great Hall Project construction.
Locations for Public Art RFQ
Denver International Airport's Great Hall, the area under the canopy of the airport's Jeppesen Terminal, will house the proposed artwork. The selection panel has identified two locations within the Great Hall as recommended potential sites for the artwork. Artists may consider one or both sites. The intent is to select one artist/artist team only for the full $4 million commission. Finalists will be notified, and their subsequent proposals should clearly identify if the artwork will include both locations or only one location.
Location Number One- North Decision Point Overlook
Location Number Two- South Landside Plaza Vestibule.
Applying for this opportunity and selection process
In response to this RFQ, applicants will be asked to submit up to ten digital images of 3-5 past examples of public artwork, a résumé, and a statement of interest via www.callforentry.org (CaFÉ™).
* See details listed below
From these applications, the selection panel, comprised of community representatives and stakeholders per Denver's Public Art Policy, will choose up to five semifinalists who will be asked to submit a more detailed concept and be brought in for an interview with the panel. Semifinalists will receive more specific information regarding the site and supplemental documents on design and project details. We will share an equal opportunity Q&A site for semifinalists who will have the opportunity to ask questions to the project representatives, the design team and public art staff. The semifinalists will receive an all-inclusive (design fee, accommodation, travel & per diem) stipend of up to $4,000 to prepare and present their proposal in person to the selection panel. Semifinalists will be expected to pay for travel expenses from the stipend.
The final recommendation of the selection panel will be presented to the Denver Public Art Committee and the Denver Commission on Cultural Affairs for a vote of approval. Finally, both the Mayor of Denver Michael B. Hancock and Denver City Council will sign off on the selection. The artist or artist team selected for the commission will collaborate with the Public Art Program staff and Denver International Airport when finalizing their designs for installation.
Eligibility
This project is open internationally to all artists and multi-person collaborative groups, regardless of race, color, creed, gender, gender variance, national origin, age, religion, marital status, political opinion or affiliation, or mental or physical handicap. Artists working in any media are eligible to apply. Artists are not required to have previous experience in public art. Emerging artists and those with no prior public art experience are encouraged to partner and consult with experienced professionals such as architects, fabricators and designers. Artists from under resourced or marginalized communities based on race, ethnicity, gender identity, sexual orientation, are or disability are encouraged to apply.
Budget
The budget for this commission is up to $4,000,000 USD. The intent is to select one artist/artist team only for the full commission. Finalists will be notified, and their subsequent proposals should clearly identify if the artwork will include both locations or only one location. These funds come from the City of Denver's One Percent for Art Ordinance which allocates 1% of Capital Improvement Project budgets be set aside for the commission of public artworks. This contract amount is inclusive of all costs associated with the project including, but not limited to: the artist's design fee, other consultation fees such as structural engineering consultation, insurance (including Colorado Workers Compensation), tools, materials, fabrication, transportation, installation, any building or site modification required, travel to and from the site, per diem expenses, project documentation, contingency to cover unexpected expenses, and any other costs. For all work done on city property, prevailing wage requirements will be applied.
Materials to be Submitted
*this is a call for submission of samples of previous work and qualifications only
Please read this section carefully. Incomplete applications will NOT be considered. Specific proposals will NOT be considered at this point in the process. The applicant's name must appear on all materials submitted. All materials must be submitted online, via the CaFÉ™ website (www.callforentry.org). There is no application fee to apply or to use the CaFÉ™ online application system. Assistance in using the CaFÉ™ system is available during regular business hours by calling 303-629-1166 or 888-562-7232, or via email at cafe@westaf.org.
​​
Please submit a statement briefly outlining your interest in the Great Hall/Jeppesen
Terminal Project and experience working on projects of this kind (2000-character
maximum) via CaFÉ™.
Submit a current résumé via CaFÉ™ that highlights your professional
accomplishments as an artist. Please name your résumé file accordingly: Last
name.first initial (i.e. Smith.J.pdf). Résumés that are more than two pages will not be
downloaded. If applying as a team, please submit one résumé with 1-2 pages per
team member.
Artist teams will need to combine their resumes into a singular PDF
file prior to uploading the file into the CaFE application
To be considered for this project, the applicant must electronically submit up to 10
digital image of previously completed public artworks through the CaFÉ™ system.
The applicant's 10 images should include documentation from 3-5 completed public
artworks. Artists who wish to submit kinetic, sound or media works must submit a
complete CaFÉ™ application and will be able to upload up to two video files and two
audio files.

FOR FULL DETAILS OF THIS CALL CLICK "VIEW SITE DETAILS" AT THE TOP OF THIS PAGE
Print this Page
View Legal Agreement