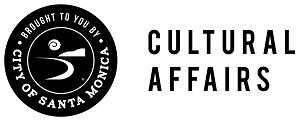 Annenberg Community Beach House 2019 Call for Group Exhibitions Proposals
1437 4th Street, Santa Monica
Contact Email:
chris.guerra@smgov.net
Call Type:
Exhibitions
Eligibility:
Regional
State:
California
Entry Deadline:
12/31/18
Application Closed
REQUIREMENTS:
Media
Images - Minimum: 4, Maximum: 16
Total Media - Minimum: 4, Maximum: 16
Santa Monica Cultural Affairs & Annenberg Community Beach House
Beach = Culture Program
2019 Call for Group Exhibitions Proposals

Proposals for: Late January - April 2019 | May-August 2019 | Early September - December 2019
Application Deadline: Monday, December 31st, 2018 by 10:59 PM PST/ 11:59 PM MST.
Beach=Culture presents a year-round series of temporary exhibits, concerts, talks, readings and artist residencies at the Annenberg Community Beach House. Three exhibits each year showcase the work of regional artists and artist groups – both emerging and established. The Beach=Culture program is designed to embolden and inspire Santa Monicans to see and hear art in new contexts that are fun, challenging and provocative. The Annenberg Community Beach House will be celebrating its tenth anniversary in 2019, as such, we encourage proposals to make a connection to the Beach House and higher order concepts of commemoration, shared memory, or celebration in unique or innovative ways.
ELIGIBILITY
Proposals for group exhibitions (with three or more artists) from emerging and established artists, photographers and artist groups/collectives, based in Sothern California, will be considered. The exhibition display period is four (4) months, with the possibility of extension.
Proposals for solo shows and/or from artists outside Sothern California region will NOT be considered.
SCOPE & BUDGET
The selected curator(s) will be paid $1,500 curatorial honorarium for organizing and producing the exhibition and any exhibition-related programming.
The selected curator(s) are required to manage, produce, and execute the content for the exhibition in a professional and timely manner and attend a joint orientation with all of the selected curators. The selected curator(s) will work directly with their artists to schedule the installation/de-installation, opening reception dates, and any additional exhibition programming. All of the content (credits, text, marketing materials, etc.) for the show will be produced by the curator, subject to review by City Staff. Curators will be the main point of contact for the artist.

Santa Monica Cultural Affairs has no additional budget for the exhibitions, beyond the $1500 curatorial honorarium. Cultural Affairs will pay for the following exhibition-related expenses, associated with installing and promoting the exhibition:
Installation and de-installation by a professional art handling service.

Label and didactic text printing.

Exhibition postcard design and printing (1,000 count/double- sided/4-color processing)

Outreach in partnership with the City of Santa Monica, the Cultural Affairs, and the Annenberg Community Beach Houses' communication and marketing platforms.

Opening reception with light refreshments and non-alcoholic beverages.
SELECTION PROCESS & EXHIBITION TIMEFRAMES
Santa Monica Cultural Affairs will review eligible proposals and select up to three (3) proposals for exhibitions through December 2019. The selected proposals curators' will be notified by mid-January 2019. The following are timeframe options for the exhibition(dates are subject to change):
Option 1: Late January – April 2019
Option 2: May-August 2019
Option 3: Early September – December 2019
All applications are considered using the following criteria:
The Artist/ curators' body of work shows a strong and clear artistic vision.

The Artist/ curators' have demonstrated organizational experience.

The proposal presents unique perspectives & innovative narratives that are connected to the Beach House and its tenth anniversary, e.g. concepts of commemoration, shared memory, and celebration.

The Artist/ curators' exhibition narrative and presented artworks demonstrate an

actionable, ready-to-hang, proposal for the gallery space.
DEVELOPING YOUR PROPOSAL
Proposals should showcase the ready-to-hang artwork of three or more artists exemplifying a clear curatorial idea or theme, informed by concepts that connect with the Beach House in its tenth year of operation: Histories, Peoples, Environments, Commemoration, Shared Memory, and/or Celebration in unique or innovative ways. When developing a proposal, please take into account the diversity of visitors that make up the Beach House audience, including youth and families.
All artwork must be framed/ready to install and wall-mountable (except for display cabinet items), as there is no space for free-standing artwork in the space. Also, take into account that the gallery is a highly-traversed area and open to the public—without dedicated staff posted to continuously monitor the gallery. Delicate artworks are vulnerable in this setting, and their inclusion is not advised.

The display space is a central hallway consisting of 9-foot high white walls, with approximately 100 linear feet total wall space and adjustable ceiling-mounted track lighting. In addition, there are two (2) lighted display cabinets (4ft.w x 6ft.h x 2ft.d) with adjustable glass shelves for small-scale, two and three-dimensional objects and fragile items. A floor plan with dimensions is included with this call detail. We highly encourage you to visit the Beach House to get a sense of the Event House gallery space before submitting a proposal. Gallery hours are 9:00 am to 4:00 pm daily unless a private event is scheduled. Please call (310) 458-4904 to confirm that the gallery is open.
ARTWORK PRICING & INSURANCE
As a City venue, we cannot display any prices or pricelists in the gallery area. However, staff can work with artists to provide contact information for inquiries about artwork purchase, and the City does not require any profit participation. In addition, the City will ensure the artwork while on display and in the City's possession. Artists will be required to fill out an artwork loan form stipulating the reasonable replacement value for the artwork on display.
OPTIONAL ARTIST-WORKSHOPS/TALKS
Proposals may include a related educational component such as an artist-led workshop or gallery talk as a part of the exhibition, to be scheduled during the display period, depending on availability. Small honoraria for artist talks, public events, music, etc. may be available, pending discussion with Cultural Affairs staff. If curators are interested in programming any exhibition-related event(s), that the city is not able to fund, we encourage them to seek alternative funding.

Santa Monica Cultural Affairs believes artwork is labor, and there should be funding to pay performers or moderators to produce a quality event. Therefore the Cultural Affairs strongly recommends that the curators not plan or program any exhibition-related event(s) that does not compensate artists, performers, or speakers for their time.
HOW TO APPLY
Applications are due Monday, December 31st, 2018 by 10:59 PM PST/ 11:59 PM MST. Submissions for group exhibition proposals should include:
Proposed Exhibition Narrative - Describe the exhibition (800-word limit) with a clearly written statement detailing your curatorial concept/exhibit theme and how the artwork illustrates that idea. Specifically address how each artists' practice, through a particular conceptual, aesthetic, or material direction, complements or acts as a counterpoint to the other artists in the exhibition.

List of Artists - List all of the artists that will participate in the exhibit, including their artist website if available. Identify if one of the artists is also acting as the curator or list the curator separately with additional contact information (phone and email).

Resumes - Resumes should be limited to 2-pages per person, that outlines professional accomplishments or applicable life experience. Please include three professional references with contact information.

Images - Submit images (16 image limit, uploaded as JPEG/PNGs) depicting each artwork in the exhibition. These examples are the primary way of evaluating the quality of the show's work. Instructions on how to format images to CaFÉ™ specifications may be found at https://www.callforentry.org/uploading-images-audio-and-video-files/. Assistance in using the CaFÉ™ system is available during regular business hours by calling 303-629-1166 or 888-562-7232, or via email at cafe@westaf.org.
Please Note:
We are only accepting electronic submissions via CaFE™.

Artist groups/ c

ollective applicants should submit only one collaboratively created submission.

There is no application fee.
QUESTIONS?
Click here to see CaFE™'s FAQ for general questions. Email Chris Guerra, chris.guerra@smgov.net, with "Beach House gallery call - Question" in the subject line for any additional questions.
Print this Page
View Legal Agreement