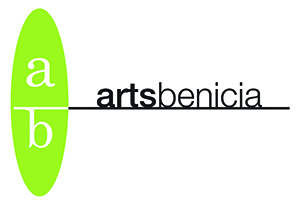 Enchanted Realm
Arts Benicia
991 Tyler Street Suite #114
Benicia CA 94510
Contact Email:
lisa@artsbenicia.org
Call Type:
Exhibitions
Eligibility:
International
State:
California
Entry Deadline:
4/2/19
Application Closed
REQUIREMENTS:
Media
Images - Minimum: 1, Maximum: 6
Audio - Minimum: 0, Maximum: 3
Video - Minimum: 0, Maximum: 3
Total Media - Minimum: 1, Maximum: 6
Entry Fee (Non-member fee. Arts Benicia members pay only $35): $45.00
Entry Fee (Arts Benicia Members): $35.00

CALL FOR ENTRIES
Enchanted Realm: Metaphors of Natural Design
Exhibition Dates: June 1, 2019 -- July 7, 2019
Deadline for Entries: Tuesday, April 2, 2019 (10:59 PM, Pacific Time)
Artists Notified: Wednesday, April 17
Shipped Artwork Received: Not before May 8; not after May 16
Hand Delivered Work Received: Wed-Thurs, May 15 & 16, 3-6 PM
Events: Private Preview: May 30, 6-7 PM (for members & exhibiting artists)
Public Reception: June 1, 6-8 PM
Free Family Art Day: June 2, 1-3 PM
Panel Talk: TBD
Art/Science Lecture: TBD
In-Person Artwork Pick-Up: Wed-Thurs, July 10 & 11, 3-6 PM
Shipped Artwork Return: Begins on July 10
THE EXHIBITION
This exhibition and associated public events seek to capture and explore the ways that birds influence our understanding of our place in the world. To understand ourselves and our surroundings, humans think in metaphor and view the world through an imagined lens. As the enchanted realm of birds provides a natural metaphor for the innate desires and aspirations of human existence, so too does it inspire the creation of art. The sheer scale of birds in nature, found in every earthly domain no matter how inhospitable, and their remarkable mechanisms of adaptation to land, air, and sea, contribute to our fascination.
The theme is designed to embrace a wide variety of artistic work, with subjects that may include avian behaviors; adaptations; structures such as feathers, nests, and eggs; birdwatching; technologies based on avian studies; bird symbolism; and other endeavors inspired by our connections with and love of bird life. All media will be considered, including: painting, printmaking, photography, drawing, sculpture, book art, video, sound art, and installation.

For information about installation works, or video or sound submissions, direct your inquiries to
lisa@artsbenicia.org
before applying, and use Enchanted Realm as your subject line.

Special note: Due to federal and state regulations, artworks for sale must not include wild-gathered or found nests, eggs, feathers, bones, or other bird body parts, unless the artist holds the correct agency permits. Feathers, eggs, body parts, and other elements ARE permitted from domestic fowl species, legally-owned pet birds, dyed or painted domestic feather "replicas' of other bird species, and human-manufactured birds nest or egg replicas.

ENTRIES
Each artist may submit up to 3 artworks. Submit your entries through CaFE. Each entry must have at least one still image submitted. (This requirement includes video and sound art: submit a still image of the overall project, as well as your video or sound file.) Artists will be allowed to submit a maximum of 6 images, even though entry is limted to 3 artworks. The extra image allowance is for 3-d works needing a reverse view, or large works needing a detail image. If you submit images of 6 different artworks, you may be disqualified.

Submit the best possible images of your work. The maximum file size is 5 MB each image. To submit video/sound art, first, visit
https://artist.callforentry.org/image_prep.phtml
for file guidelines.

Do not include your name in any file title. If your work benefits from explanation or an accompanying technical statement, there is an option to provide one in the entry process. It will be seen by the juror only. Do not include your name in this statement. Accepted artists will be asked for their art statements and resumes upon notice of acceptance.

Entries in this show need not be for sale. However, Arts Benicia has a history of successfully selling multiple works at exhibitions. Artists recieve 60% on the sale of their work. Arts Benicia, a non-proft, receives 40%, and bears all transaction fees. We collect and report sales tax

FEES
Entry fee of $45 for non-members, or $35 for current Arts Benicia members (select member option at checkout.) To review other benefits of becoming an Arts Benicia member, including NARM benefits, or to join Arts Benicia before sumitting your entry, visit
artsbenicia.org
.

The entry fee includes submission of up to 3 artworks. You do not need to submit 3 artworks. You may submit 1, or 2. Fee may be paid through CaFE using a credit card, or PayPal, OR can be paid directly to Arts Benicia using any form of payment. To pay by check or cash, entries must still be submitted via CaFE: upload your images and complete the entry form there, select check as the payment option, then mail you check to Arts Benicia, or bring cash or a check made payable to Arts Benicia to the gallery during office hours. All fees must be paid before the deadline on this Call for Entries. Submissions that have not been paid at the correct rate by the deadline will not be juried.

ACCEPTANCE
Artists will be notified on April 17 whether their work has been accepted. Accepted artists will be asked to sign an exhibition agreement and abide by its terms. All accepted artwork must have a label on the back or bottom with the artist name. Work intended for hanging must arrive ready to hang, with a mechanist adequate and appropriate for the artwork dimensions and weight, usually either D-rings and wire, or a cleat. If special installation instructions are required, include them in your deliver or shipment.

DELIVERY, PICK UP, AND SHIPPING
Walk-in delivery of artwork is May 15 & 16, 3-6 PM. We cannot store packing materials of hand-delivered work; any packing materials left with hand-delivered work will be discarded. If your work demands special handling, you will need to make a specific delivery appointment within the designated dates/times, by contacting
lisa@artsbenicia.org
with Enchanted Realm in the email subject line. If someone other than the artist will deliver the work, the submitting artist must contact us in advance, and complete an exhibition contract by email, fax, or mail. Pick up of unsold work is on July 10 & 11, 3-6 PM.

Shipped artwork must arrive no earlier than May 8, and no later than May 16. Artists are responsible for all shipping costs to and from Arts Benicia: a pre-paid return label must be provided by the artist, or the work will be disqualified. We receive packages and crates from all common carriers, as well as freight and private art shippers. If you plan to ship your work, contact us for an exhibition contract, which must be signed and returned to us prior to receipt of the artwork. Unsold work will be returned in the same shipping container and packaging materials, after July 9, 2019.
GALLERY
Location:
Arts Benicia
991 Tyler Street, Suite 114
Benicia, CA 94510
Contacts:
Website: artsbenicia.org
707-747-0131
Lisa Quintero, Exhibitions and Public Programs Manager
lisa@artsbenicia.org
Hours:
Gallery open Wed through Sunday, noon to 5 PM, during exhibitions.
Between exhibitions, the office is open Wed through Friday, noon to 5 PM.
Receipt of shipped artworks and installation of artworks may have variable hours.
About Arts Benicia:
Arts Benicia is a community-based non-profit offering diverse and relevant exhibitions in its gallery and at other venues in Benicia, and provides engaging public programs, creative workshops for adults, and inspiring youth arts educational programming. Located in the historic Arsenal, Arts Benicia has been a vital part of the Bay Area regional art scene for over 32 years, supporting artistic development and enriching the larger community.
Print this Page
View Legal Agreement