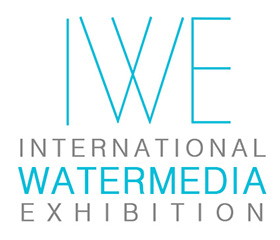 43rd International Watermedia Exhibition
Watercolor Art Society - Houston
1601 W. Alabama at Mandell
Houston, TX 77006
USA
Contact Email:
iwe2@watercolorhouston.org
Call Type:
Exhibitions
Eligibility:
International
State:
Texas
Event Dates:
3/8/20 - 4/2/20
Entry Deadline:
12/30/19
Application Closed
REQUIREMENTS:
Media
Images - Minimum: 1, Maximum: 3
Total Media - Minimum: 1, Maximum: 3
Entry Fee (Entry fee for first piece 43rd International Watermedia Exhibition): $35.00

Media Fee (per sample over minimum):$15.00

43rd International Watermedia Exhibition Prospectus

· Entry submission begins via CallforEntry.org (CaFE): Wednesday, September 11, 2019 via https://artist.callforentry.org/festivals_unique_info.php?ID=6936
· Deadline for online entry submission is 11:59pm MST on Monday, December 30, 2019
· More than $7000 in prizes
· Exhibition Dates: Sun., March 8, 2020 – Thurs., April 2, 2020
· Questions: International Watermedia Exhibition Director Tom Kraycirik, iwe2@watercolorhouston.org (713-907-0012)
Juror: Eric Wiegardt, AWS-DF, NWS
Mr. Wiegardt has been awarded the highest honor in watercolor painting: The Gold Medal and Dolphin Fellow from the American Watercolor Society, New York. As a teacher and artist, he has left an indelible mark on the American and International art scene with his bold, loose painting style. He has participated in numerous museum exhibitions throughout the US and China. He has taught over 5,000 watercolorists his popular "Wiegardt's Painterly Watercolors" workshops. Over 4,000 original paintings have been collected privately and corporately including the US State Dept., US AMB Alice G. Wells, Amman, Jordan.
Eligibility and Requirements:
· Artist must be 18 years of age or older.
· Up to three entries per artist.
· Nonrefundable Fee of $35 per entry, or 2 for $50 or 3 for $65 (one painting per artist might be exhibited).
· If you submit three paintings, please use code IWE2020 to deduct $5.00 from your total. This code is only applicable for the third image.
Artwork Regulations:
Water soluble media
· At least 80% water media: watercolor, acrylic, gouache, egg tempera, casein, ink. NO water miscible oil.
· Abbreviations: WC-Watercolor, A-Acrylic, G-Gouache, E-egg tempera, C-casein, I-ink
· Size: A minimum of 123 square inches or 793.54 square centimeters (height x width) as measured inside the window created by the mat.
· Also, a minimum 9 1/4 in. or 23.5 cm. on any side as measured inside the window created by the mat.
· Maximum size is 48 in. or 122 cm (including the frame) in any direction.
Surfaces
· Paper, Yupo, Claybord, Aquabord, or Gessobord, paper-based board (illustration or art board).
· Canvas is NOT accepted.
· Abbreviations: P-Paper, YP-Yupo, CB-Claybord, GB-Gessobord, AB-Aquabord
Originality
· Photo references allowed, but they must be artist's original source material and NOT derived from any published references or from photographs NOT taken by artist.
· NO digitally created images.
· NOT painted from another's painting.
· NOT painted under supervision or from teaching DVD or book.
· NOT accepted in any previous WAS-H Annual Members Exhibit or WAS-H International Watermedia Exhibition.
· NOT repainted from previous winning image.
· Only original artwork (no giclées, copies, etc.).
Signature Membership
Signature Membership and Elite Signature Membership is a designation, awarded to WAS-H members only who have been accepted into the IWE three or more times. To qualify, an artist must be a member in good standing each time they initiated their submissions that were accepted. (See WAS-H website for rules).
Collage
· Collage allowed as long as water media is the dominant element.
· All collage materials MUST be original designs executed on water media paper. Any printing, images, or coloration on collage materials must be performed by the artist.
Enhancement
Media
Less than 20% watercolor pencils, pastels, wax accents/resists, charcoal, graphite, metallic water-based paint, water-based iridescent paints.
Completion date
Artwork has been completed within the last 24 months by entry deadline.
Matting
and Framing
Regulations
· Must be framed and matted. Mat and liner (if used) must be WHITE. If a shade of white, the mat color must have 'white' in title when choosing the material. No toned or colored liner will be permitted.
· Only exception is Claybord, Aquabord, or Gessobord wood cradle panels.
· SIMPLE frames, METAL or WOOD, no wider than 2.0 in or 5.08 cm as measured on the front. No frame embellishments or carvings permitted.
· Frame must be strung with wire for hanging. No other hangers.
· All submissions must be protected by Plexiglas, (NO GLASS), except for Claybord, Aquabord, and Gessobord.
· No varnished paintings (except Claybord, Aquabord, Gessobord).
· Works not suitably presented will not be accepted.
· WAS-H reserves the right to hang your painting in the manner and location we determine.
Unclothed
figure
Yes. WAS-H reserves the right, nevertheless, to refuse entries that are obscene, controversial, or in bad taste.
Pricing:
· Paintings will have sales tax added at time of sale.
· Can be for sale or NFS (not for sale).
· Donation to Gallery of 20% for cash sales and 25% for credit card sales.
· All sales include frames.
· WAS-H reserves right to negotiate up to 10% discount to secure sale of painting.
Publicity:
WAS-H reserves the right to photograph and duplicate works for the catalog and publicity purposes. Every effort will be made for attribution of work provided to the 43rd International Watermedia Exhibition.

An online

catalogue will be available before the last day of the exhibition.
Awards:
· Cash Awards: 1st Place-$2000, 2nd Place-$1200, and 3rd Place-$1100.
· Special Awards: Odette Rubin Memorial-$1000, Board of Directors- $500, Jack Bowen Award-$500
· Five Merit Awards - $175 each
· Five Honorable Mention Awards - ribbons
· Only one award per artist.
· Winners are notified by phone and/or email on March 7, 2020.
Entry Submission Process Using CallforEntry.org (
CaFÉ
)
· WAS-H uses CallforEntry.org (CaFÉ) to manage this exhibition.
· Artists should set up a profile on CaFÉ or log into an existing profile if they have one, upload their artwork as digital files and enter the call. A direct link to the 2020 IWE call for entry is: www.CallforEntry.org
· When uploading images to your portfolio and submitting them to the call, use the image size dimensions, NOT the frame dimensions.
· Submitting a work of art to this exhibition shall CONSTITUTE AN AGREEMENT ON THE PART OF THE ARTIST TO COMPLY FULLY WITH THE CONDITIONS AND TERMS SET FORTH IN THIS PROSPECTUS.
Country Exclusions
Embargoed and sanctioned country restrictions and Credit Card acceptance limitations exclude certain countries from eligibility to this exhibition. Please contact WAS-H at iwe2@watercolorhouston.org for details regarding your specific country's eligibility.
Confirming Entries
· Selection and judging are a four-step process. After your entry has been submitted and confirmed by CaFÉ, the art registration information cannot be revised or changed. This includes the price, title of the entry, and entry size. Check the CaFÉ website to make sure your submission is complete and has been received. Please review prospectus requirements before shipping:
1. The juror chooses a submitted painting from the CaFÉ system. It is then listed as Invited or Not Invited. All Artists will receive a status notification email on Tuesday, January 14, 2020. Invited Artists should respond to the email invitation by Tuesday, January 28, 2020 by either accepting or declining. By accepting the invitation, the artist commits to ship the painting to WAS-H gallery.
2. Paintings will be uncrated just before final judging and reviewed for adherence to the prospectus. Artwork will be reviewed by the Screening Committee to assure adherence to the Prospectus' requirements. Works that do not pass final screening will be disqualified, designated as Other on CaFE, and returned at artist's expense. The Screening Committee's decisions are final.
3. Paintings that pass the final screening will be designated as Confirmed and will be exhibited.
4. The juror will determine awards.
NO ENTRIES CAN BE RECEIVED AFTER THE DEADLINE OF MONDAY, DECEMBER 30, 2019, 11:59pm MOUNTAIN STANDARD TIME (MST).
Handling Fees
· Paid return shipping labels MUST be included.
· A $50 handling fee is required via CaFÉ by Thursday March 5, 2020 for framed/matted paintings shipped directly to the gallery and/or returned to the artist using commercial ground carriers.
· A $25 handling fee can accompany the painting if the framed/matted entry is hand delivered to WAS-H and the artist will return to pick up the work after the closing of the Exhibition beginning Friday, April 3, 2020 during normal gallery hours (10:00 am-3:00 pm).
· A $25 handling fee is required for unframed artwork shipped to Les McDonald Framing in Houston, TX.
Invited Work
· All artists whose work is invited for exhibition will receive instructions for shipping and delivery in the Invitation Notification Email.
· All accepted entries must be delivered to WAS-H by 3:00pm on Thursday, March 5, 2020.
· The Gallery is open to receiving artwork between 10:00 am and 3:00 pm, Tuesday through Saturday. Deliveries must be made at these times; no deliveries can be made after hours or on Sunday and Monday.
· ALL ARTWORK ARRIVING AT THE GALLERY FOR THE EXHIBITION MUST BE FRAMED, WIRED, AND READY TO HANG. ARTWORK "IN A TUBE" WILL NOT BE ACCEPTED AT THE GALLERY.
· Note: Les McDonald Framing of Houston, (713) 977-4729, accepts unframed works to provide framing services for a fee. Deadlines still apply for WAS-H accepting the framed works, so choosing this option early is critical. Artwork for framing needs be received at least 10 days before the deadline. Please contact Les McDonald Framing directly at les@lesmcdonald.com, www.lesmcdonald.com, or check WAS-H website (www.watercolorhouston.org) for details.
· Artist's work accepted by the Juror will be displayed in the WAS-H Gallery for the duration of the 2020 International Watermedia Exhibition.
· Only one painting will be invited from an individual artist.
· No substitutions of artwork can be made after entry.
· All paintings will be considered for sale at the price set forth by the artist during the entry submittal process, unless specified as NFS (Not For Sale)
· Paintings that have been sold will be released to the buyer no earlier than 10:00am CST April 3, 2020.
Print this Page
View Legal Agreement